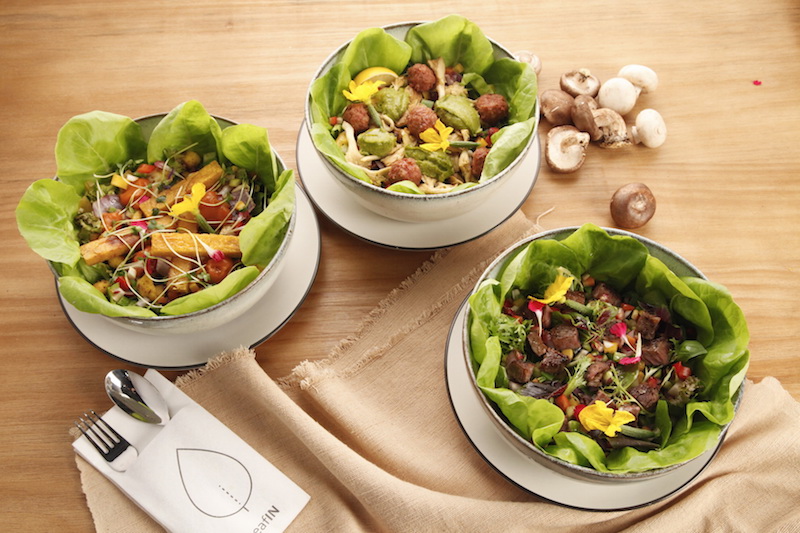 Hydroponic Dining: Tasty Sustainable Eats Served at Leaf In Restaurant and Garden
Beijing is not the thoroughly arid, entirely polluted concrete wasteland that so many of us are prone to dismiss it as during its drawn-out winters. A lush, innovative escape to that stifling city setting is situated in an unlikely spot; not trendy Sanlitun or a hip Gulou hutong, but a shopping mall in the comparatively outlying locale of Renmin University Station on subway Line 4.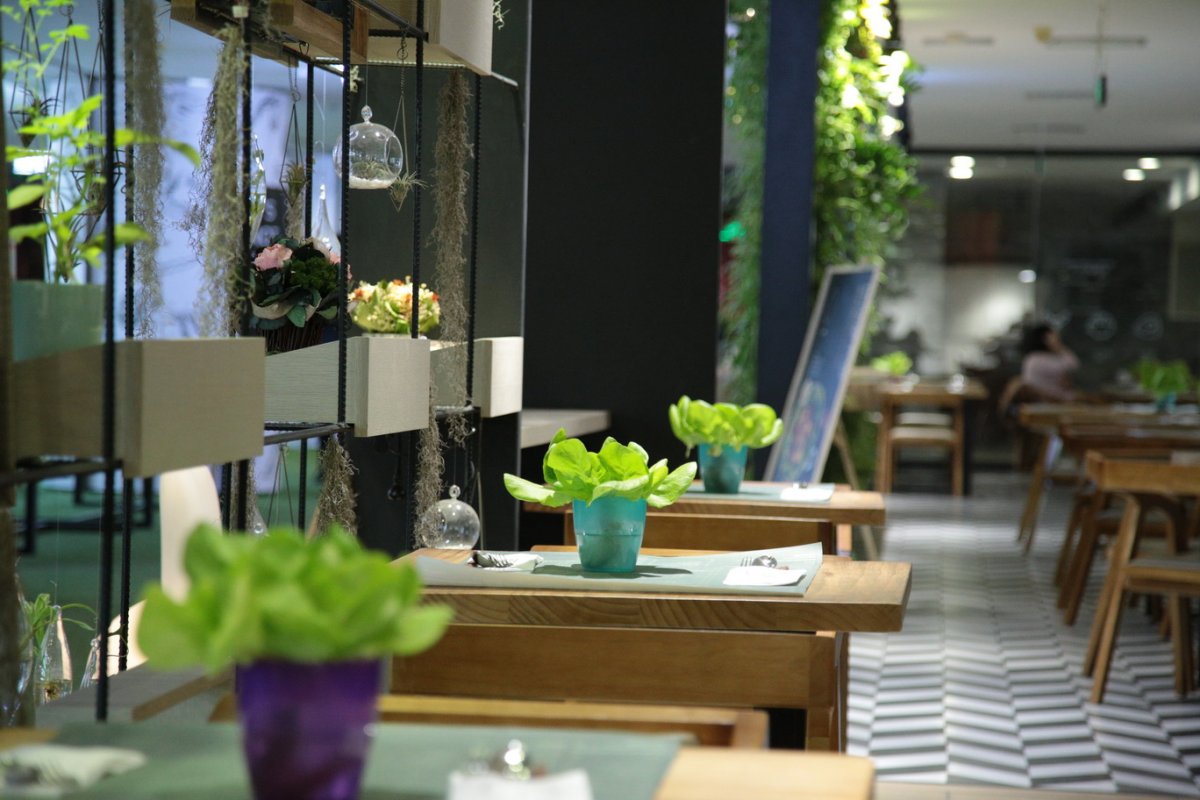 Dubbed Leaf In (stylized as LeafIN), the restaurant and on-site garden (which opened on December 10) stand out like a determined blade of grass sprouting from a stony sidewalk crack. It does so with the use of hydroponics – the process of growing vegetation with a mineral enriched solution instead of soil (and no, not of the ganja variety).
Leaf In's menu details how the owners use hydroponic technology from the Chinese academy of Agricultural Science, along with advanced bacteria cultivation technology from Japan for their mushrooms. The result: flavorful and fresh food, at least in the dishes we tried, prepared in a way that appears to be quite forward thinking and sustainable, given the scarce growing space in much of Beijing and China's soil pollution issues.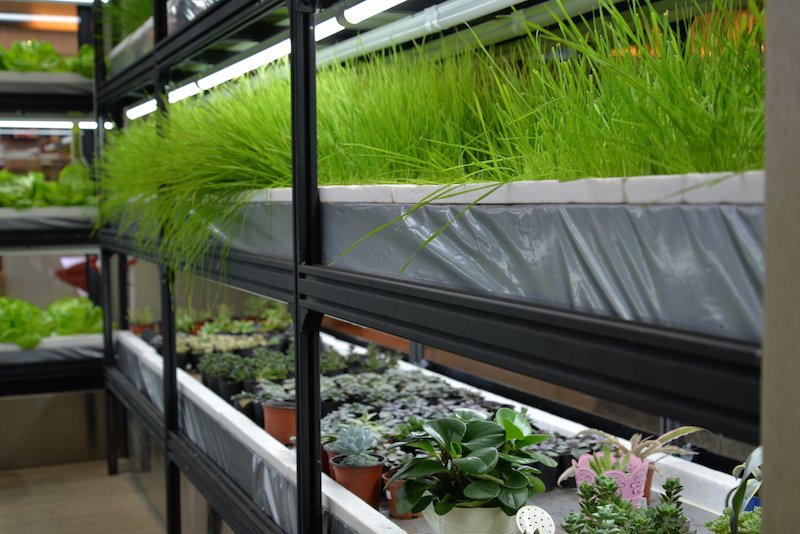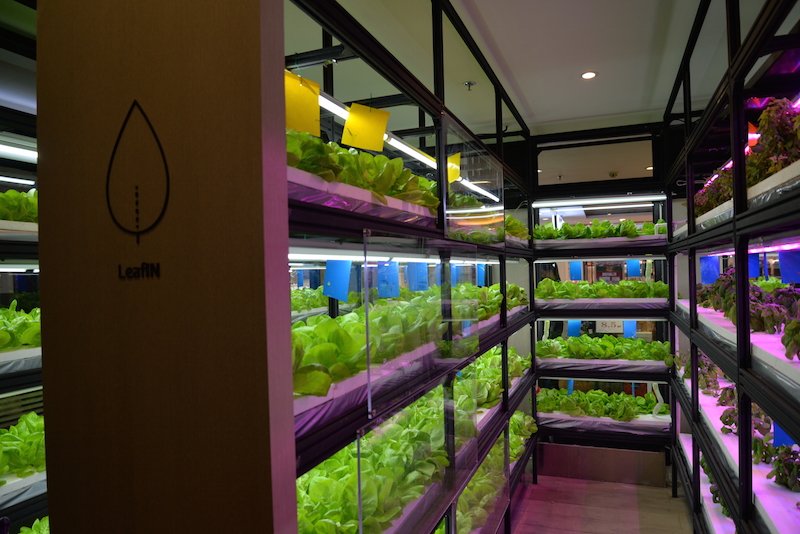 While we're by no means agricultural experts, the restaurant's claims of all-but-unprecedented-freshness hold considerable heft, at least when compared to many of Beijing's comparatively generic salad joints. The flavors popped on our pallets as vibrantly as the vegetables' colors in the smoked salmon, buckwheat noodles, and mixed greens salad we tried (RMB 68 for a large, RMB 38 for a small). The dark, grain-rich noodles were soft and comfortingly moist, as if they sported morning dew from a far off field that had yet to to dry. The vegetables also had a dash of bitterness thanks to a well-seasoned vinaigrette.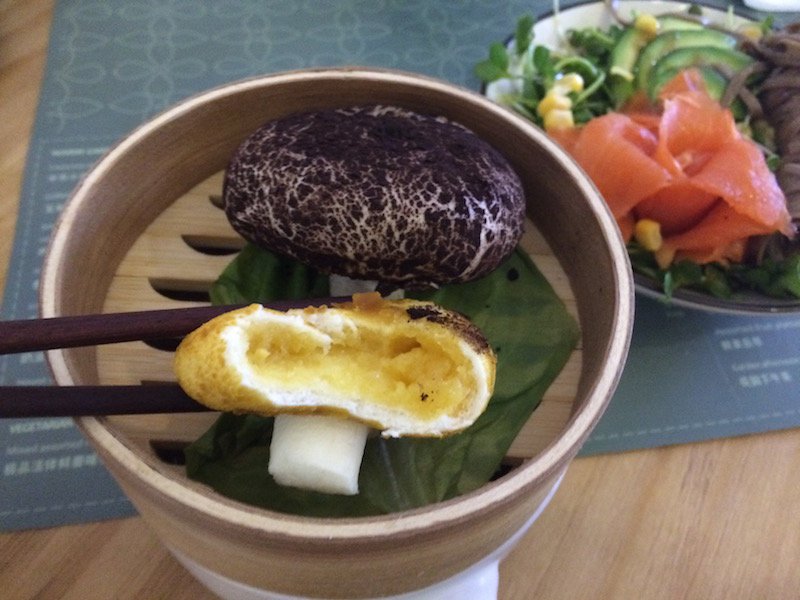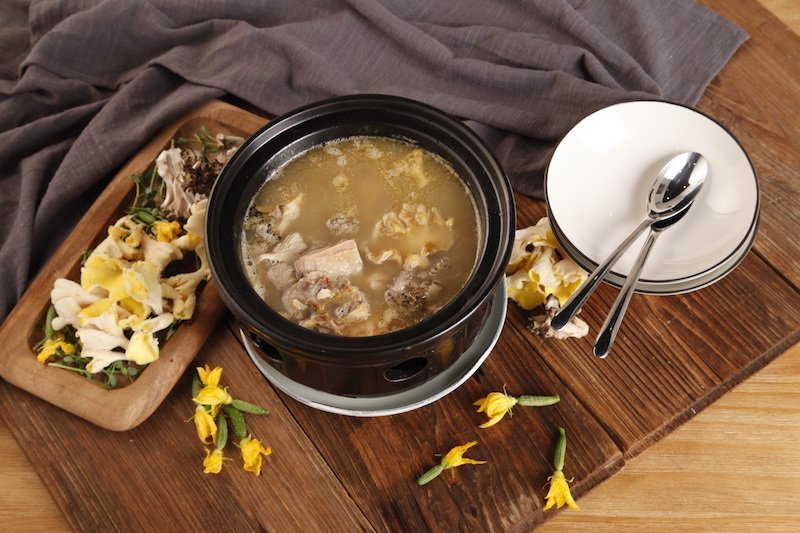 We rounded the meal out with a serving of double-boiled chicken soup that was topped with a steamer containing two mushroom shaped buns stuffed with tasty custard; one tart and the other having a touch of sweetness. The soup had a wholesomeness that quickly eases the chills of even the coldest Beijing winter days. And while its slivers of tender mushroom were tasty, the soup unfortunately only had about half the amount of mushrooms it should have had, and was sadly lacking in tender white or dark chicken meat morsels that would have put it over the top, making its RMB 58 price tag a bit steep. Still, the meal was fresh and tasty enough to make for a welcome respite from a stone-cold Beijing winter day, and the venue's uniquely ambitious aims (which will furthered with the opening of Sanyuanqiao and Sanlitun branches in 2017) make it a likely hit with health conscious patrons and curious foodies alike.
Leaf In
Daily 10am-9pm. 6/F, Modern-Plaza/Dangdai Shopping Mall, 40 Zhongguancun Jie, Haidian District (5621 7353)
当代商城店:海淀区中关村大街40号当代商城六层
More stories by this author here.
Email: kylemullin@truerun.com
Twitter: @MulKyle
WeChat: 13263495040
Photos: Leaf In, Kyle Mullin
Comments