Get Your Suits and Drinks Fixed at JW Tailor Bar, Yoolee Plaza
We've recently been gladly bemoaning the fact that there can't possibly be room for yet another cocktail bar in Sanlitun. Well, apparently there's no such thing, and Jeff Ji, the man behind Mai Bar and Parlor, as well as Da Vinci, has now partnered with Bruce Zhou and Justin Wang, former employee for men's tailoring at Gucci, to open JW Tailor Bar.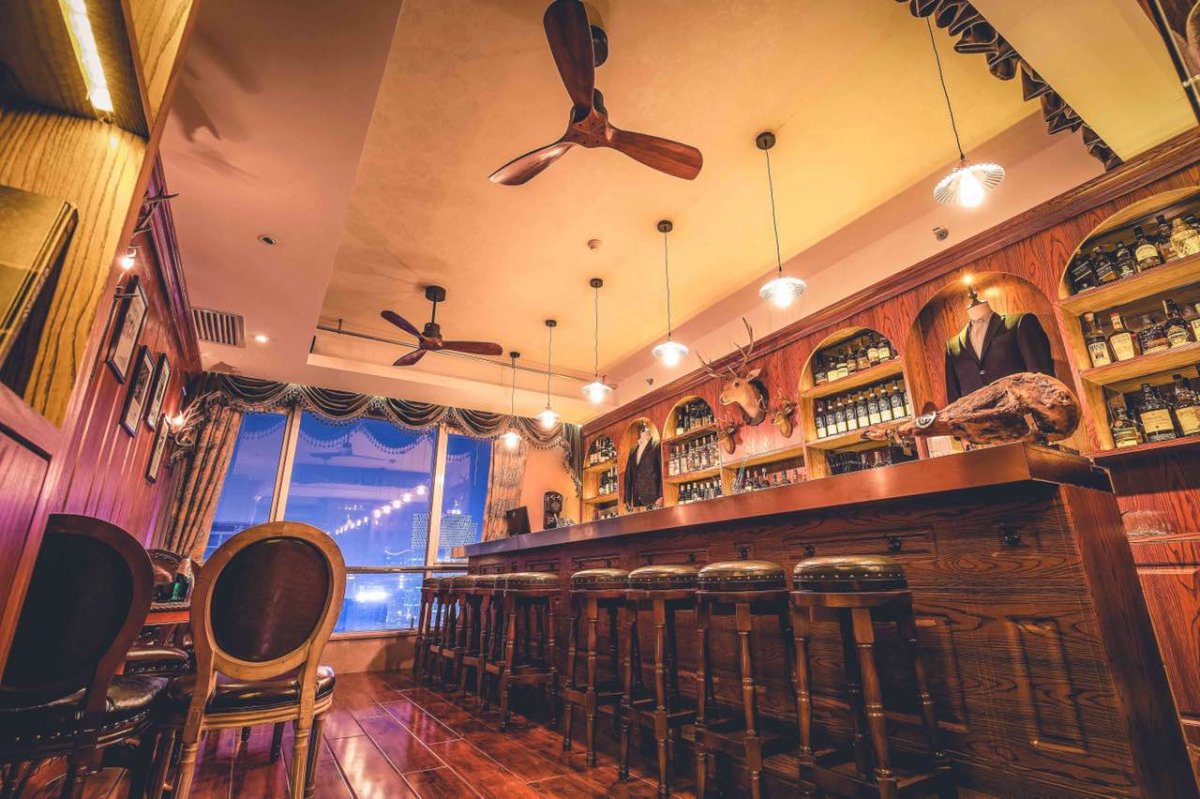 Located on the same floor in Yoolee Plaza as Da Vinci, JW Tailor Bar opts for a classic and old-fashioned décor, giving the impression of having time-travelled to a bar on London's Savile Row. Several repurposed propeller ceiling fans hang above, stag heads watch patrons from the walls, and jasper leather stools line the bar.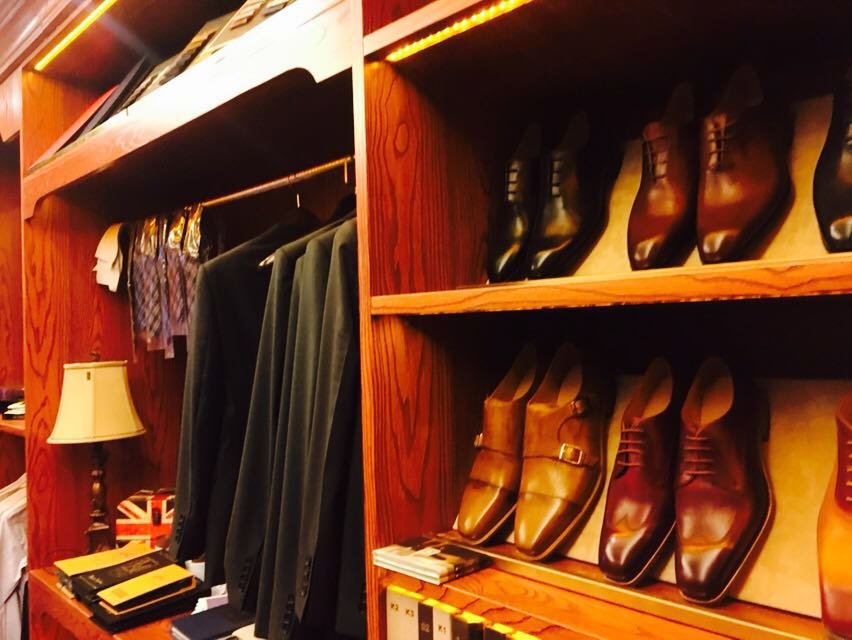 Inspired by the movie Kingsman: The Secret Service, the fitting room is laid out in a similar way to the transforming room that the young Eggsy begins his transformation from hardened scruff to dapper double agent, with shelves of various types of shoes, fabrics, collars, and all the other essentials needed for suits. British spread or French cuff – you name it, JW Tailor Bar has it.
There is also a fitting room and two cozy velvet couches should you convince someone else to join you for the ride. Suits cost between RMB 8,000 to 15,000, and as Wang explains, "these suits make for a good first tailored suits for young people, and my motive is to attract them and make suits a necessary part in their life." Normally, it will take one month to have a suit made from start to finish.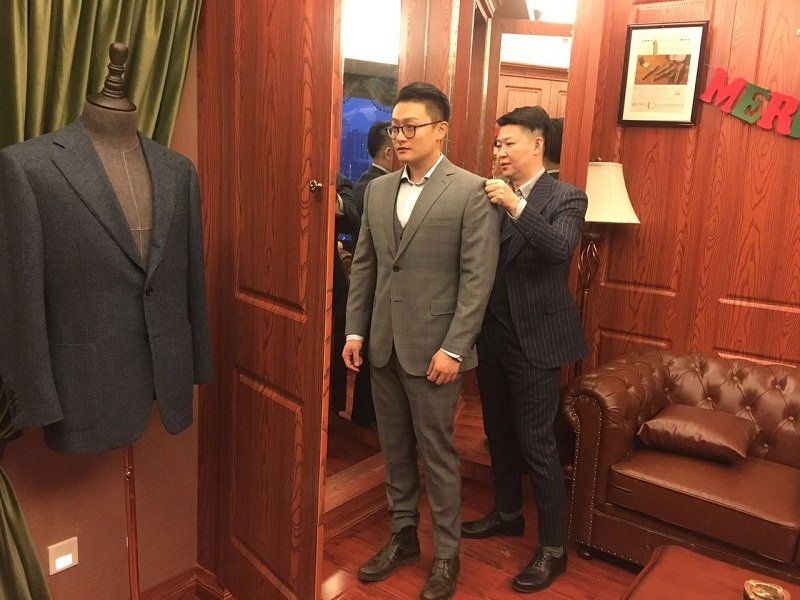 And let's not forget those drinks. The menu is predominantly made up of Scotch whiskys, as well as a number of classic and special cocktails. We tried the Mala Old Fashioned (RMB 80) from Ji's Gentleman Style series, which was notable for its smoky notes from the Old Fitzgerald 1849 Bourbon, and a burning finish and strong kick of ginger, chili, and red and green peppercorns.
We also liked the Forbidden Light (RMB 80), mixed using rosemary-infused Havana Club rum, lemon juice, and syrup, balanced with a splash of passion fruit juice, and a half-cut passion fruit floating on top, set alight for added warmth and fragrance.
All in all, JW Tailor Bar seamlessly combines the best parts of a tailor shop and a cocktail bars, making the perfect space to grab a suit, whiskey or cocktail, or even enjoy a cigar. Remember, as Colin Firth states in Kingsman, and William of Wykeham said before him, "manners maketh man."
JW Tailor Bar
Daily 7pm-2am. Yoolee Plaza 2-1611, Gongti Beilu, Chaoyang District (186 1407 5226)
朝阳区工体北路永利国际二单元1611
More stories by this author here.
Email: tracywang@thebeijinger.com
Twitter: @flyingfigure
Instagram: @flyingfigure
Photos courtesy of JW Tailor Bar, Tracy Wang
Comments