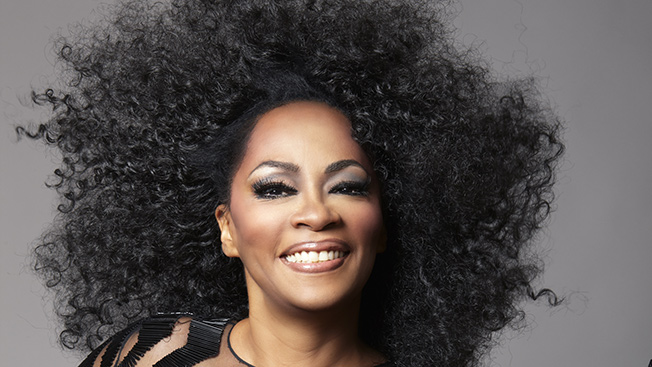 Still a Thrill: Q&A with R&B Legend Jody Watley Ahead of Her Intimate Valentine's Day Blue Note Gig
Years before Beyonce sang about being an independent woman with Destiny's Child, and long before En Vogue implored their fellow ladies to free their minds, Jody Watley was topping the charts, founding her own music label and, in general, writing a blueprint for her fellow African American female artists to follow. Best known for hits like "Looking for a New Love", "Don't You Want Me?" and "Still a Thrill," The trendsetting pop star – who won Best New Artist at the 1987 Grammys and, along with Janet Jackson and Madonna, is one of the MTV Video Music Awards most nominated female artists ever – is now 58 years old, but she's still as ambitious as ever. She has both an EP and a full album both slated for release later this year, along with a world tour that sees her stopping by Beijing's Blue Note jazz club for a special Valentine's Day gig.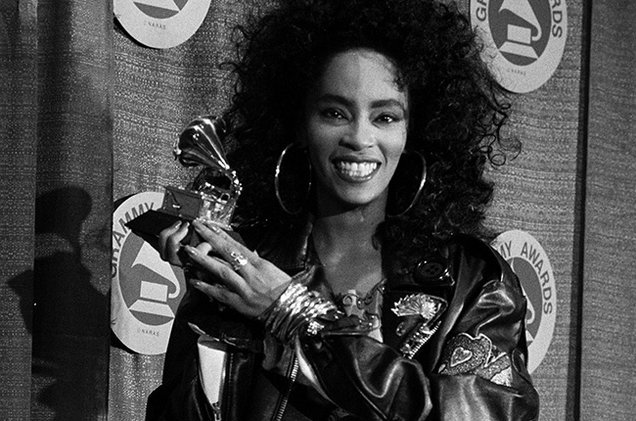 Ahead of that show she tells the Beijinger about stripping down her music for that intimate Blue Note gig, along with recalling how she befriended George Michael and Prince over the years, as well as how she has stayed true to her vision throughout her career.
What can we expect to see at the show on Tuesday?
This is more of an acoustic show. It's not my typical high energy dancing, and visuals. This is me doing some of my favorite songs, doing some things that are more jazzy mixed in with some of my hits. I feel pretty fortunate to be versatile enough to go from a full band to something more intimate like this.
It can't just be good fortune though, you'd also have to attribute it to hard work.
Well you know jazz music is the first music I remember hearing, with my parents like when I was a little girl. So I'm very familiar with it. Some singers, their voices are only suited to one style of music. But with me, I can funk it up, I can do pop music. I have a soothing tone, so it works well for jazz and folk acoustic style, and not every singer can do that. And some don't want to, because they don't actually sing anyway.
I was just thinking the same thing, actually.
(Laughs) Yeah, so they need a lot of other stuff going on.
How do you feel about this era with all the autotune and pitch correction? Does it irk you?
I'm the type of artist that thinks whatever works for someone else works for them. And each generation in music there's always new things. One of my favorite things recently in America, I have Sirius satellite radio, and I discovered this station 40s Junction. That would've been my Mom's generation. And I've just been listening to Duke Ellington, Cab Calloway, Doris Day. From the singing to the instrumentals, I'm kind of obsessed with it – this was the pop music of that era, with all this beautiful orchestration. I remember my Mom talking about putting on her prettiest dress to go out and see this kind of music.
Then you fast forward, and it's all "back that thing up in the club!" How did you get to that? (Laughs). So each era has its thing. The 40's weren't my era, but it's so soothing. And I love today's pop music too.
What's your top current album?
Radiohead's A Moon Shaped Pool.
Really?
Yeah! I'll light a candle wherever I go and listen to that, it's very calming. I love dance music too. One of my friends and collaborators, Louie Vega, is nominated for a Grammy this year. And I hope he wins because he's a great producer, and it's real house music which I love. So the autotune and all those modern things are just part of this era.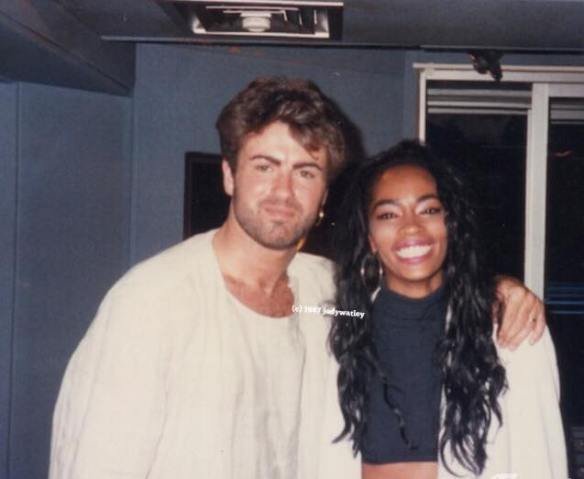 Speaking of Louie and your collaborators, I wanted to talk about your most famous singing partner, George Michael. He was really highly regarded here for being the first Western acts to come play in the 80's, and when he passed recently there were so many kind retrospectives written about that.
I just got chill bumps thinking about him. In fact in my current show I have a tribute to him, which I'll play here in Beijing. He was a friend on mine, and we did a duet on my debut album called "Learn to Say No." We met when we were both part of the Band Aid "Do They Know It's Christmas?" project.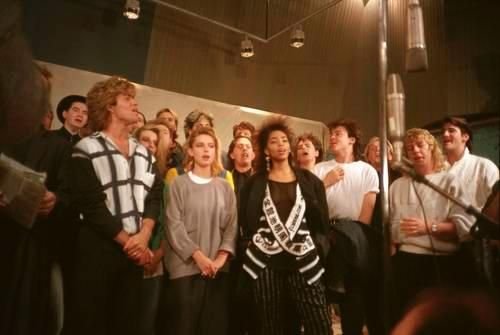 The Bob Geldof song?
That's right. I wasn't signed then and I asked George if he'd duet with me on my album once I did get a deal. He loved my voice and said "Of course I will." A few years later, when I got my deal, he was a man of his word and did it, and it says so much. I remember all the execs thought I was just selling them a bill of goods when I talked about him coming to sing with me, and how surprised they were when he did it. What a sad loss. He was just loved around the world.
So I sing one of my favorite songs of his during my current show, not one of his most popular songs but one of my favorites, which is "Waiting for That Day." It's one of those waterworks songs, even for me.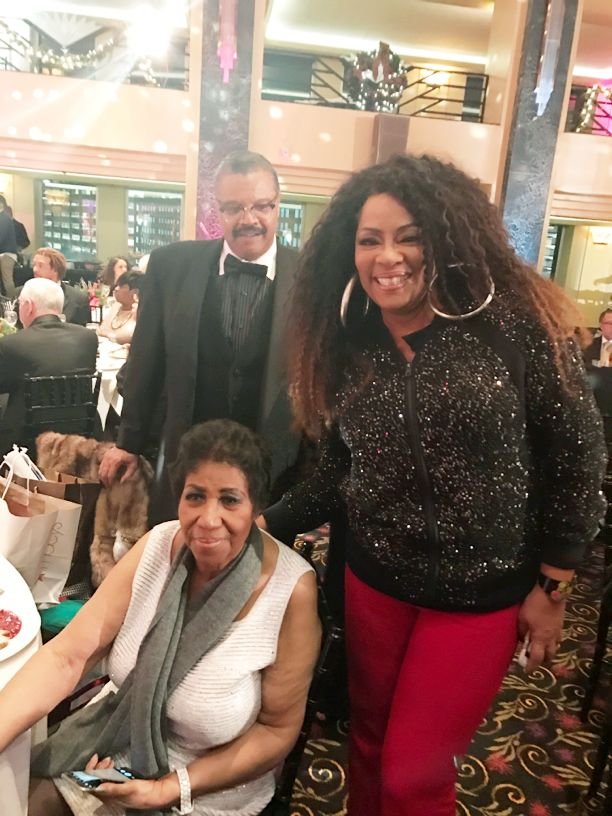 Who are some of the other people that you've felt fortunate to work with?
I was recently invited to sing for Aretha Franklin. She does a yearly Christmas event in her home city of Detroit, and requested I me. That makes me think: "If the Queen of Soul is inviting you, you must be doing pretty well for yourself, Ms. Jody." (Laughs). So I went with two guys from my band, we performed and after she told me "You really woke this crowd up Ms. Jody. And that's just what we needed." She's one of the greatest of all time, and it was very special for me.
I never worked with Prince, but I was fortunate to know him a bit, he came to many of my shows, he had a lot of fondness for me. I started my own label in 1995 and it was inspired by him, and the last time I spoke to him he came to my show in Los Angeles maybe four years ago, and we were just talking about the business, ownership and things like that. When I heard he passed I sat in my car and weeped, I weeped for days really and I'll start again if I keep thinking about him.
But music is like a ripple on a pond that just goes on and on, and keeps touching people. So I'm luck to be in proximity to someone like that.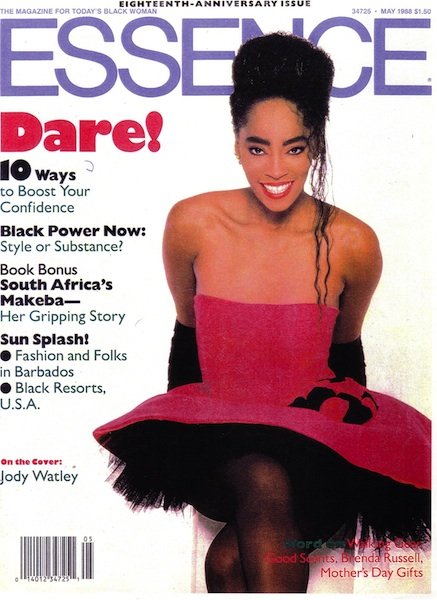 I didn't realize he inspired you to start your own label. It must have been so satisfying to take charge of your career more.
I didn't want to be perceived as a girl going into a record deal saying: "Oh just make me into what you want." I always had a strong vision. And once record companies started to become corporations and less just music people, it seemed like a logical step to start my own label. Prince had started NPG records in the 90's coming out of Warner, and I said "That's what I want to do too." It's very common now for artists to have their own labels, but he was really the only one, then me and there were very few women to take the reins like that. With the company I've been fortunate to licence my music in video games and compilations, all sorts of special projects like that. So it's very gratifying to have that extension.
And that goes back to me as a little girl in junior high school. I used to sew and make clothes, the first thing I learned to make were oversized fuzzy pillows, then outfits for people, and paper machete flowers and put my Mom's perfume on them so they'd be scented. I always had a business sense and I still take business law and marketing courses.
So you're very eclectic.
Yeah! I do a bit of it all. Like a swiss army knife.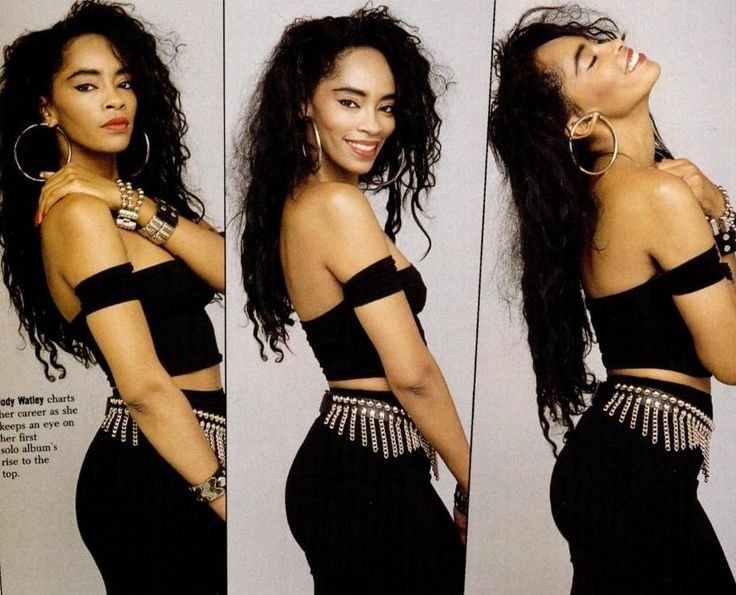 So your image can be attributed to that as well? Because people have not only looked to you as a musician but also a fashion icon.
Yes, definitely. Singers now have stylists, but I did all my own styling, so if you look at "Still a Thrill," which we shot in France, there's no choreography it's all freestyle, and all my clothes were mine. The record company would sometimes get nervous and hire a stylist anyway, and I'd say "There's nobody that knowns me better than me. I have good style."
So someday I hope to have a couple of books published of polaroids of me in my outfits I took to show the labels to reassure them, or to show the photographer or director "This is what I want." Some artists don't have good style, and the record companies freak out, things like this could be a disaster. But I have these polaroids that show just how hands on I was, and how I made those who I worked with comfortable, showing them "I give what I do a lot of thought. So just trust me."
Aside from that book, what are you working on musically?
I'm working with the modern ambassador of boogie Dâm-Funk, we're doing an EP together that will be out before the end of the year. And I've got a new group called SRL and we're working on an album this summer called Bridges.
What are some of your muses for these projects?
Bridges has a song called "Say What?" It's very danceable, it about the outrageous things people might say or ask you, so it has a very sense of humour and it's very clubby and catchy. We have a song called "The Mood," that has a 90's soul vibe. And we have another called "Original," that's more hard hitting with a little hint of hip-hop. My music director used to play with Prince and he produced that, we called it the Purple Mix, it has that driving guitar. So Bridges is really bringing all those elements together, it represents a pathway to the future.
Lastly, can you tell us a bit more about the songs you'll play in Beijing on Valentine's Day? 
I'm looking forward to it. I really enjoy changing things up. And one of the very unique things about me is that, unlike a lot of veteran artists that stick to one thing they know they're good at, or maybe stop recording and writing, saying "Let me do my hits," I hope to never do that. I want to keep it fresh. I continue to learn about myself as a singer and performer.
So I pitched a show idea about making it an evening of love and soul. I'll get to do some songs I never do at my other shows, like a cover of Stevie Wonder's "Too Shy to Say," which was on one of my earlier albums, a deep cut I never get to do. I do a beautiful Bossa nova versions of Bob Marley's "Waiting in Vein." So it'll be a joy for me, because the songs are romantic, and very easy going, intimate feeling. I'll also sing "The First Time Ever I Saw Your Face." I'm looking forward to it because I'll get to do songs I love. I'm single, so I want to be the Goddess of Love for everybody in the audience that night.
Jody Watley will perform at Blue Note on Feb. 14. Doors open 6.30, show runs from 8pm-9.30. Tickets are RMB 520. Click here for more details.
More stories by this author here.
Email: kylemullin@truerun.com
Twitter: @MulKyle
WeChat: 13263495040
Photos: EURweb.com, Billboard, DC Nightlife, Pintrest, jodywatley.net
Comments