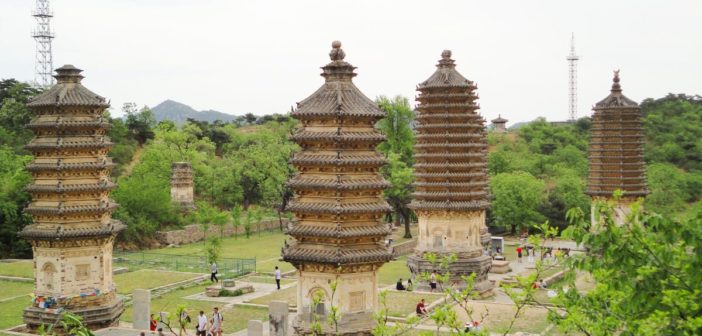 Spring Hike: See the Silver Mountain and Pagoda Forest
As the weather is gradually getting warmer and warmer, why not get active by hiking this spring? This weekend, China Culture Center will head onto the northern outskirts of Beijing's Changping District for a hike to the Silver Mountain.
The attraction owes its name to the silver sheen that the mountain takes on when covered in snow during the winter, which is not to say that it's any less stunning in spring. The mountainside area is made up of black granite and is home to Buddhist pagodas called stupas. It's considered one of the ancient Buddhist shrines in North China and continues to be a home and community for monks and nuns.
Some of the 18 stupas of Pagoda Forest have survived more than 7 centuries, with the oldest dating back to the Jin dynasty. Not only does the area boast these beautiful pagodas, the mountainside is also dotted with pines, cypresses, and other evergreens, making it the perfect trip for anyone looking to combine a day historical sights surrounded by natural beauty.
China Culture Center's tour also stops by Haizi Village on the way to Silver Mountain, a quiet area with views of the mountainside and the forest, and the perfect spot for hiking.
The drive to the area lasts two hours, while the village trip and hike will take about four hours max. Walkers are advised to bring their own packed lunch, snacks, and water. Also, don't forget to bring a jacket, gloves and long pants, just in case temperature drops.
Hiking the Silver Mountain and Pagoda Forest, March 4
RMB 350. 9.30am-4pm. For details, contact China Culture Center.
This article originally appeared on beijingkids.
Photo courtesy of the China Culture Center
Comments