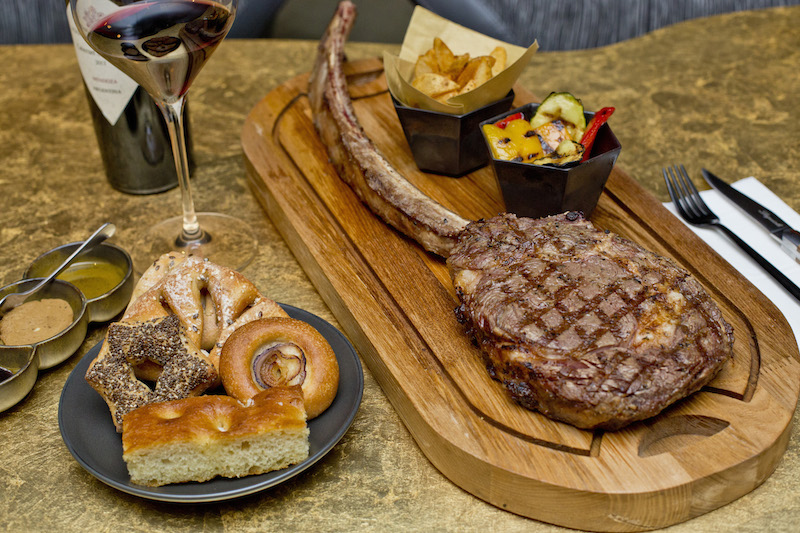 Gongti's Mojo Lives Up to Expectation With 1,500 Varieties of Wine and Innovative European Dishes
Beijing's fine dining scene is about to get a serious shakeup, thanks to the arrival of Mojo.
The newly opened, gorgeously designed Gongti restaurant has a deliciously distinct take on Italian cuisine, while also boasting a massive 1500 strong selection of wines.
During our recent visit we were treated to ravioli that was brimming with foie gras and duck, the latter of which had been slow cooked for 36-hours. The dish was rounded out with seared king prawns, baby spinach and veal, all of which made for a unique combination that would have been too busy in lesser hands. Thanks to chef Roberto Masili, however, the ingredients seemed born for one another, offering gently juicy textures and a luxuriously rich flavor. At RMB 188 per plate it doesn't come cheap, but trust us: it's delicious enough to warrant an even higher price.
The tortellini with asparagus (RMB 138), wasn't quite as experimental or as satisfying as the ravioli (a tall order, to be sure), but it more than satisfied nonetheless, thanks to the delicate crispness of its veggies and inviting softness of its pasta. Other highlights include the Tagliolini (RMB 198) and the Tomahawk (RMB 1288, pictured in the lead photo above).
Mojo's menu is rounded out by other European delights like crisp fritto misto cod (RMB 168), iberico pork cheek (RMB 228), duck confit (RMB 188), pizzas, oysters, a range of Italian cold cuts and cheeses (RMB 168 for either, featuring prosciutto, salami, mortadella and more on the former and parmigiano, pecorino sardo, and buffalo mozzarella on the latter), and a host of cushy, dynamically textured breads made by prodigious pastry chef Davide Allievi, who is only in his 20's but clearly knows his way around an oven.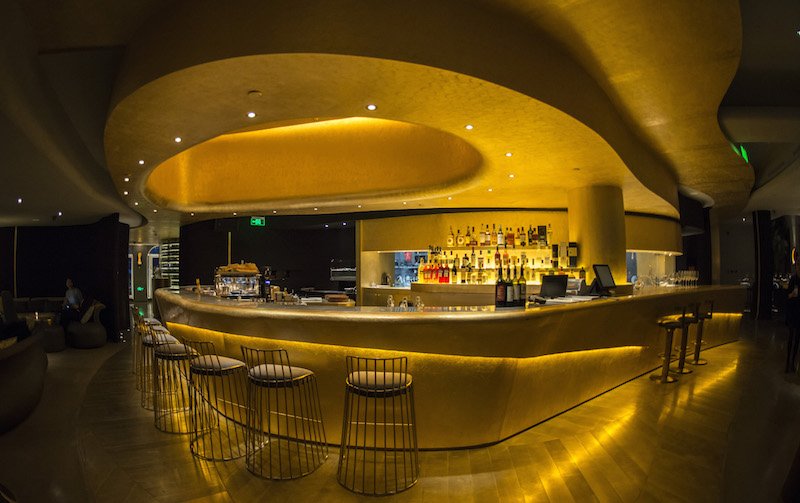 The decor complements the food nicely, thanks to its soft light sleek furniture and decorations that would fit nicely in a TV ad for a luxury car. It gives off a trendy and sophisticated vibe that thankfully avoids the stuffiness of some high end restaurants, making it the perfect spot for a date night. That will only be more so when the weather gets warmer and patrons can take advantage of the 600-square meter rooftop.
The panoramic wide selection of wines also adds to that ambiance, including Abbazia Di Novacella, Alto Adige Pinot Grigio (RM 100 per glass, RMB 481 for a bottle), Alta Mora Etna Bianco DOC (RMB 115 per glass or RMB 540 for a bottle), Umani Rounchi Fonte Del Re Lacrima Di Morro D'alba (RMB 80 per glass, RMB 380 per bottle), Terre Nere Etna Rosso (RMB 122 glass, RMB 560 per bottle) and many, many more.
Lynne Chen – the restaurant's highly trained sommelier, formerly of TRB and the Opposite House – and wine director Krishna Hathaway, make those drink choices easy. In fact their enthused, lively descriptions of the wines are among the best we've encountered in Beijing, and are a highlight of the night. All these facets really are flawless, and are sure to make Mojo a prime choice for anyone looking to splurge with their special someone on creative, eloquently prepared dishes.
Mojo
Daily 6pm-2am. 150 Meters South of Gongti East Gate, Chaoyang District (inside small east gate) (151 0158 3880)
朝阳区工体东门(南侧150米)
More stories by this author here.
Email: kylemullin@truerun.com
Twitter: @MulKyle
WeChat: 13263495040
Photos: Uni, Courtesy of Mojo
Comments