Mobike of Your Phone Battery: Shared Chargers Are Here to Power Your Device Anytime
From Mobike to Uber, many of us have long been accessing Beijing's shared economy on our smart phones. But now, an app of that ilk can literally power those devices. Popular charger and electronics accessory developer Anker's new app and outlets – which are popping up with greater and greater frequency in Beijing – lets users rent cell phone chargers at various locales around Beijing, to ensure your phone never runs out of juice.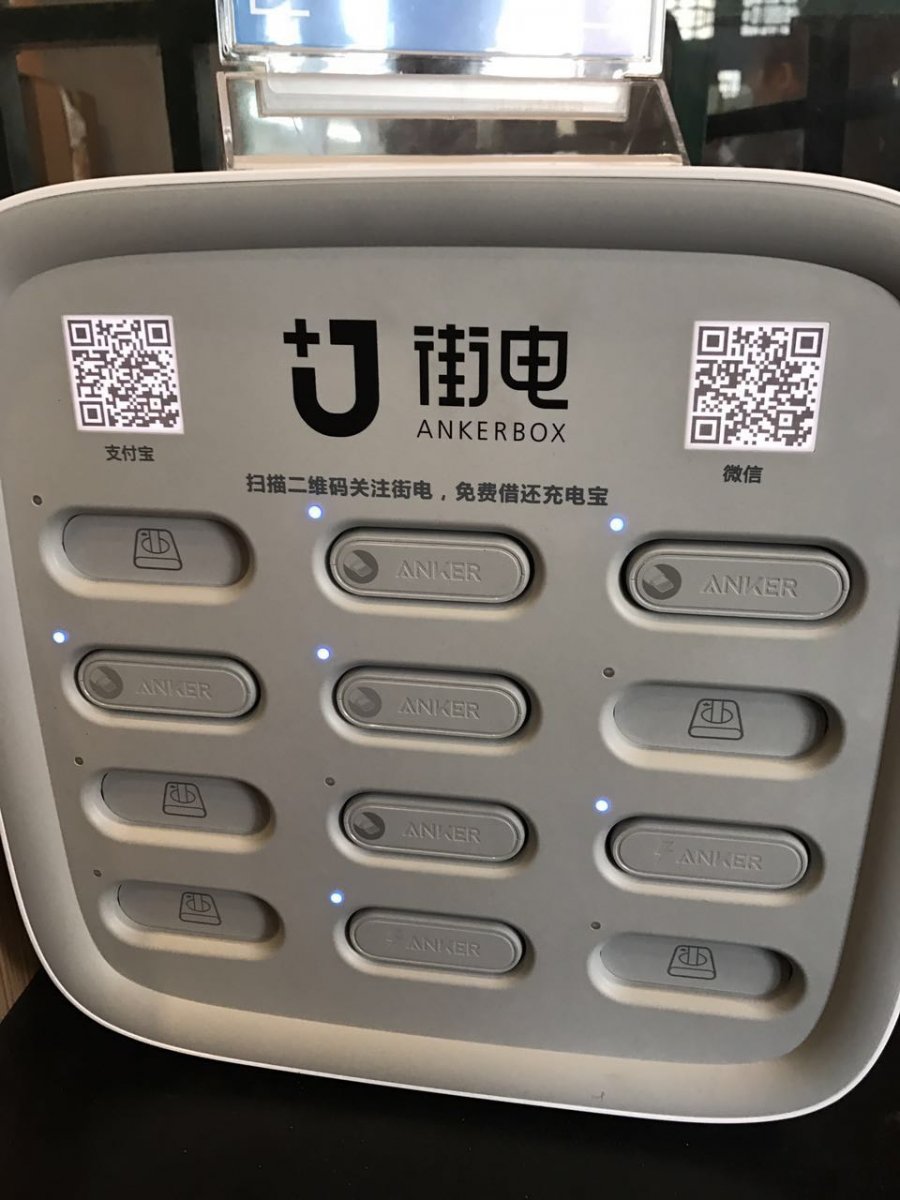 We happened upon this new service at Meizhou Dongpuo restaurant near Chaoyang Park. Instead of cycles on the sidewalk it sports dispensers with little portable USB power banks and cables for iPhone and Android phones, so that various users will be able to plug in, but apart from that Anker's setup is comparable to Mobike's. Similarities include a realtime map of available Anker chargers, swapping the bike-sharing app's orange color scheme for green, but otherwise looking practically identical.
At a quick glance, we saw that Anker's chargers are available at dozens of nearby spots, and while it hasn't reached the ubiquity of shared cycles – which in a few short months since their release now clutter up nearly every sidewalk in town – the already numerous dispensers on the map make Anker seemed poised for widespread availability.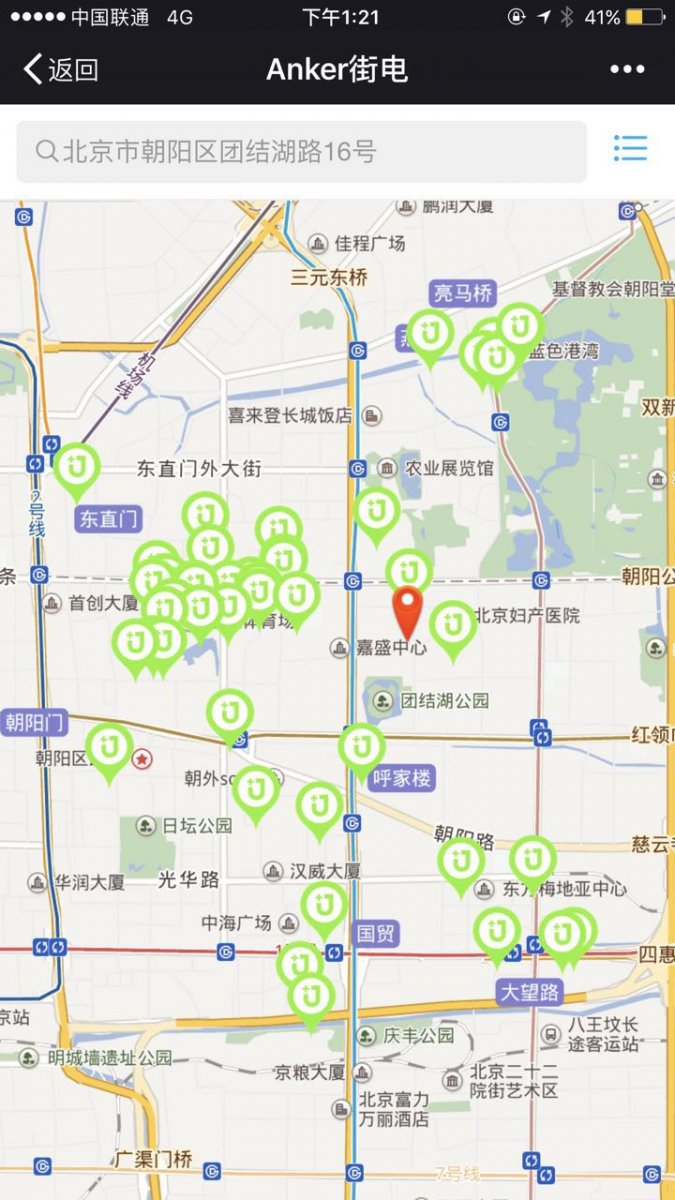 Anker is free to download, and better still, the first hour of use is free. After that it costs a mere RMB 1 per hour. Like Mobike, there is a deposit for usage (RMB 100). Perhaps best of all, it charges your phone quite quickly, powering up our iPhone from 10 percent to 50 percent in 30 minutes, about the same as the standard pocket chargers we've used in the past.
However, we're not sure there's a big demand for such a service, considering how popular pocket chargers have become and how easy it is to carry a cable. But at the very least, we can rest assured that our fiendish cell phone addiction will be further enabled by this new battery-eating app.
Here's our Anker app how to:
1. Scan the QR code on the dispenser and then follow it on WeChat.
2. After following the account, choose the second option on the left.
3. Select the first option 借充电宝 jiè chōngdiàn bǎo or, "borrow a charger."
4. You'll then be asked to scan the QR code again.
5. Take out the charger and line.
6. Plug it into your phone and let it charge up.
7. When you're done and want to return it, scan the QR code on the dispenser again, and select return on the menu (还充电宝 huán chōngdiàn bǎo, "return the charger"), before placing the charger and line back inside
And what happens if you've got no battery at all and thereore unable to scan the QR code? Well, the geniuses at Ankar will have to figure that one out.
More stories by this author here.
Email: kylemullin@truerun.com
Twitter: @MulKyle
WeChat: 13263495040
Photos: Kyle Mullin, Cartoon Stock
Comments