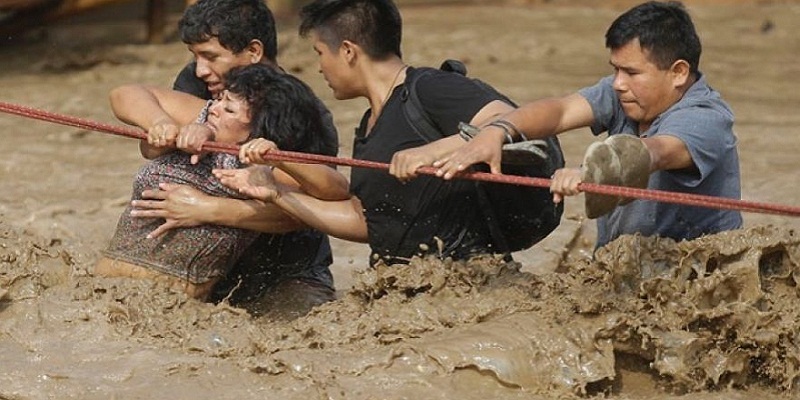 Fundraising Charity Lunch with Pachakutiq for Peru's Flood Victims on April 22
A period of devastating and unusual rainfalls hit Peru in the past weeks as a result of the El Niño phenomenon, on top of 21 earthquakes in the past 30 days (of 5.1 magnitude or greater), the most and worst in Peru's recent memory, Thomson Reuters reported.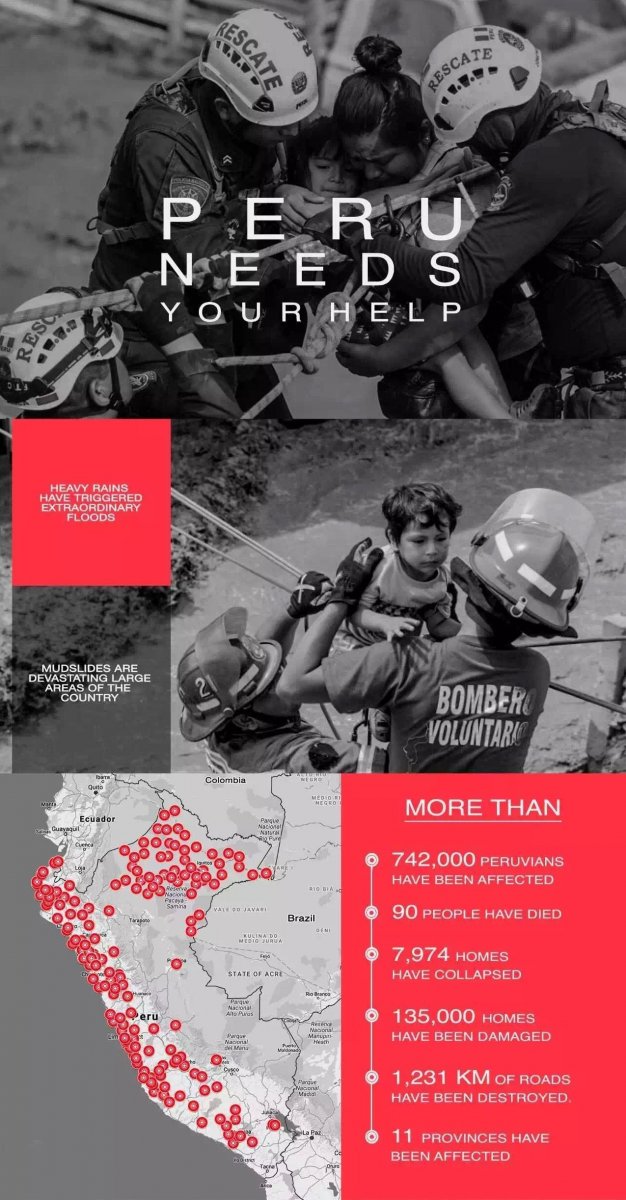 The deadly downpours caused heavy floods, overflowing rivers, and mudslides with severe results: 90 people have been killed, 742,000 people were affected, 7,974 homes have collapsed, 135,000 homes were damaged, and more than 1,231km of roads as well as over 100 bridges in Peru collapsed, all across 11 provinces.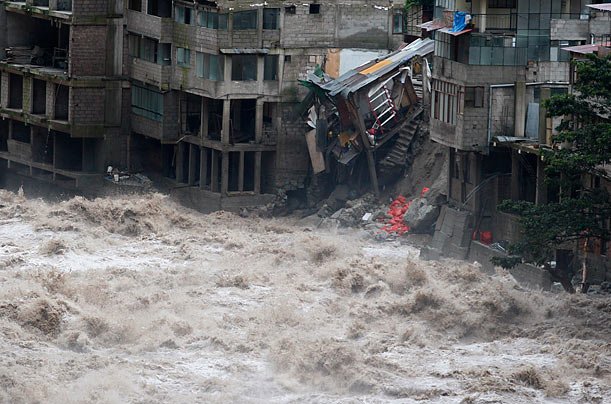 Abraham Levy, a Peruvian meteorologist, told The Guardian that the weather conditions were "extremely unusual" and the storms and flooding were caused by the "atypical" warming of sea surface temperatures off Peru's northern coast by five to six degrees to 29 degrees Celcius. He described the phenomenon as a "coastal El Niño." The last time this was seen was nearly a century ago in 1925.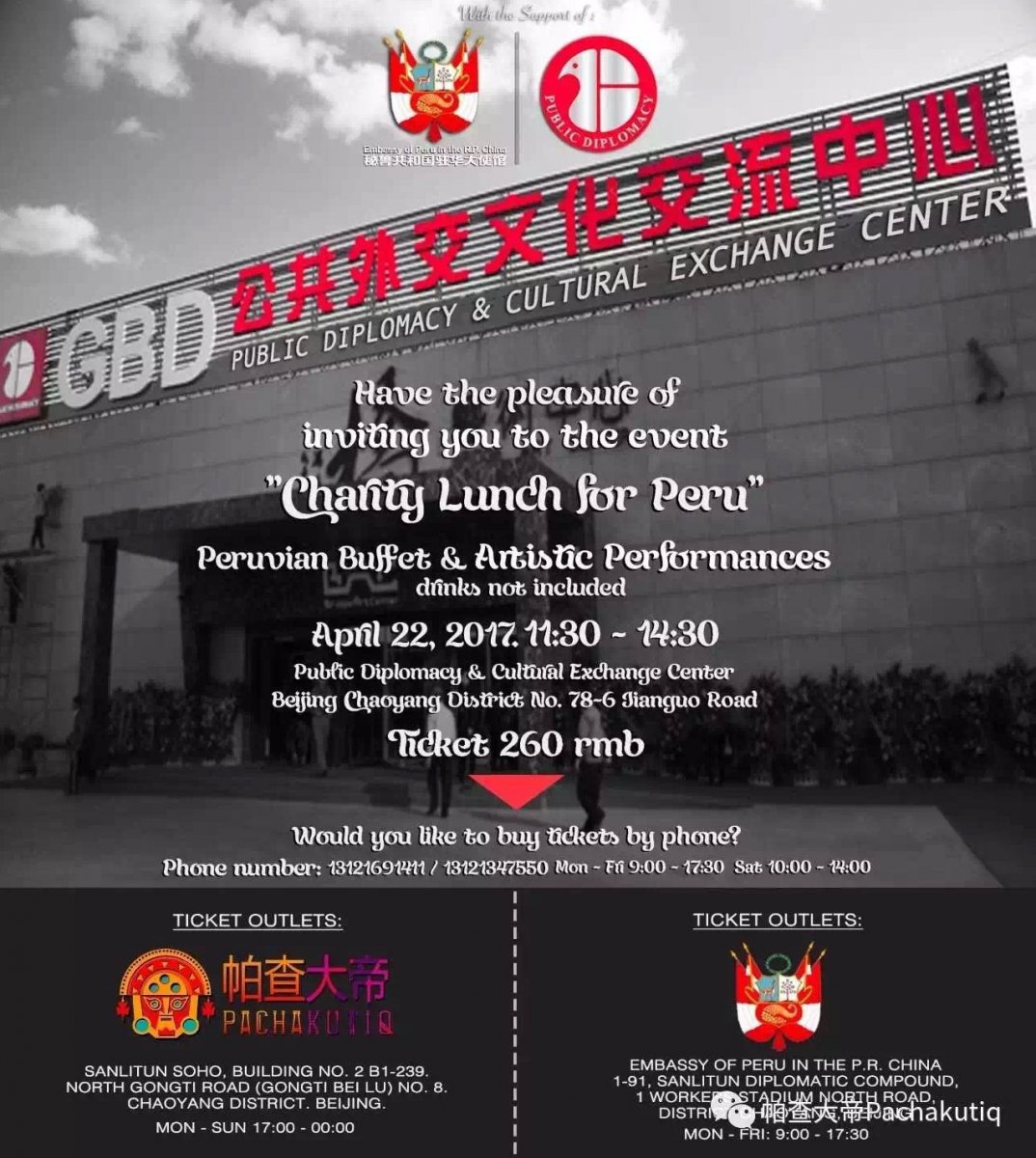 The Peruvian community in Beijing, together with the Embassy of Peru in China, and China's Public Diplomacy and Cultural Exchange Center, are organizing a humanitarian charity lunch on April 22, 11.30am-2.30pm at China's Public Diplomacy and Cultural Exchange Center. RMB 260 will get you a Peruvian buffet, and there will be several artistic shows to fundraise money for the victims. As the food provider, "Pachakutiq is not making any money, and the fee of the ticket is just covering the costs. Pay extra to get drinks and raffles, and 100 percent of that money will go towards to the victims," Francisco Chia, co-founder of Pachakutiq explained.

You can pick up tickets from Pachakutiq until Wednesday midnight (up to 400 spots), or call 131 21691411 to book a seat. Donations are also appreciated, and can be done through the QR code above. 
More stories by this author here.
Email: tracywang@thebeijinger.com
Twitter: @flyingfigure
Instagram: @flyingfigure
Photos: Pachakutiq, foxnews, caveview
Comments