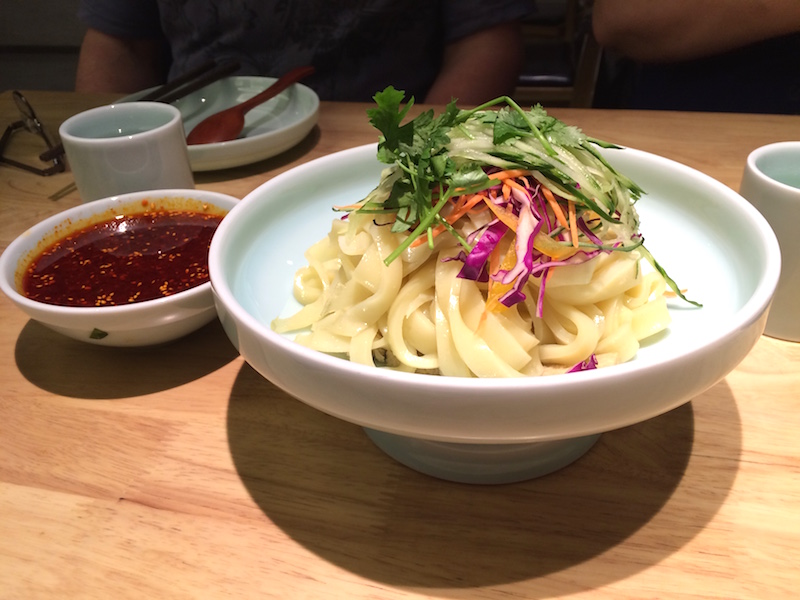 Northwest Delights: Satisfy Your Love of Noodles and Lamb at Ningxia Taste
For those of us who are curious about China's exotically far flung outer regions, but who don't have the airfare or time to spare for a visit, what's the next best thing?
We hoped that the fittingly titled Ningxia Taste would at least tide us over until we're able to make the trip. Having recently opened in the U-Town-neighboring Full Link Plaza in Chaoyangmen, this restaurant specializes in the hearty, wholesome fare of the northwestern autonomous region from which it takes its name.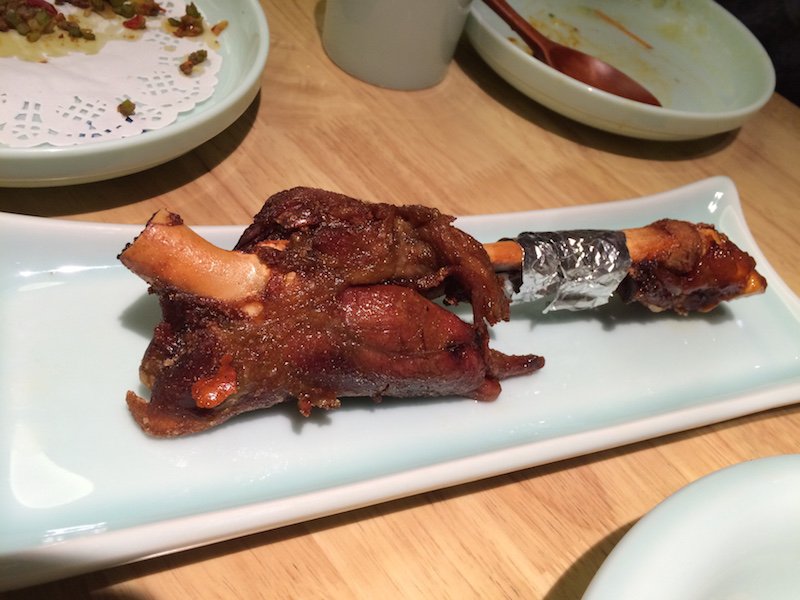 That means plenty of lamb options – such as the tasty and tender roasted mutton leg for RMB 39, a platter of roasted mutton chops for RMB 88, Hui-style steamed bite sized mutton dumplings (RMB 16 for three), and the more adventurous "Yinchuan cooked chopped entrails of sheep" dish for RMB 22. Ningxia taste also has a tasty take on the favorite "Chinese hamburger" roujiamo, stuffing those puffy buns with minced – surprise, surprise – mutton instead of the more common diced pork.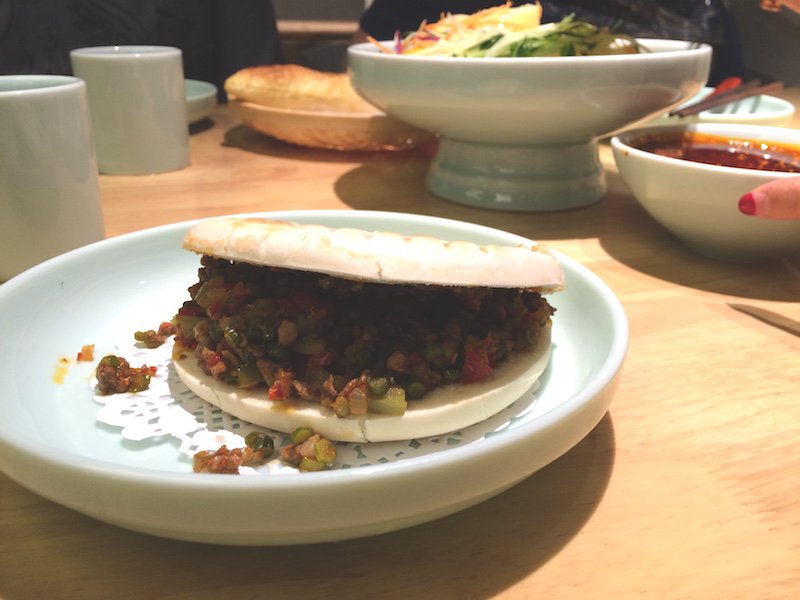 Delicious as those options are, anyone with an aversion to devouring the meat of adorable little lambs need not despair. There are a few tempting noodle options like the fried oat noodles (don't be alarmed by the earthworm-esque appearance, they actually have a satisfyingly cushy texture and savory sauce that make them perfect comfort food). Patrons should also try the very much standard but nonetheless satisfying "cold noodles with spicy sauce" (pictured at top) for RMB 12, because it makes for a solid starter. Anyone craving meat alternatives should also go for the RMB 36 firewood slow boiled tofu or the sweet-yet-spicy RMB 29 eggplant.
However, all of these dishes fall somewhat short of fellow northwestern-themed mall restaurant chain Xibei (located just around the corner from Ningxia Taste in the U-Town complex). While the newer Full Link Plaza restaurant obviously has a more narrow Ningxia focus, its somewhat corporate chain atmosphere and its food (aside form the oat noodles and sheer number of lamb varieties) for the most part aren't much different than that of Xibei (anyone hailing from that part of China could probably differentiate better, of course).
Worse still: Xibei is renowned for its timely, friendly service, and while Ningxia staff weren't rude lollygaggers by any means, they did fall short of the lofty standard set by their more established rival. Ningxia Taste does set itself apart though with its decor, featuring eye-catching (though somewhat tacky) rows of cactus-like plants, yurt-shaped lattice work around the biggest tables, and other cute touches that give it a vibe that's fun enough, but which never lets you forget you're dining in a mall restaurant.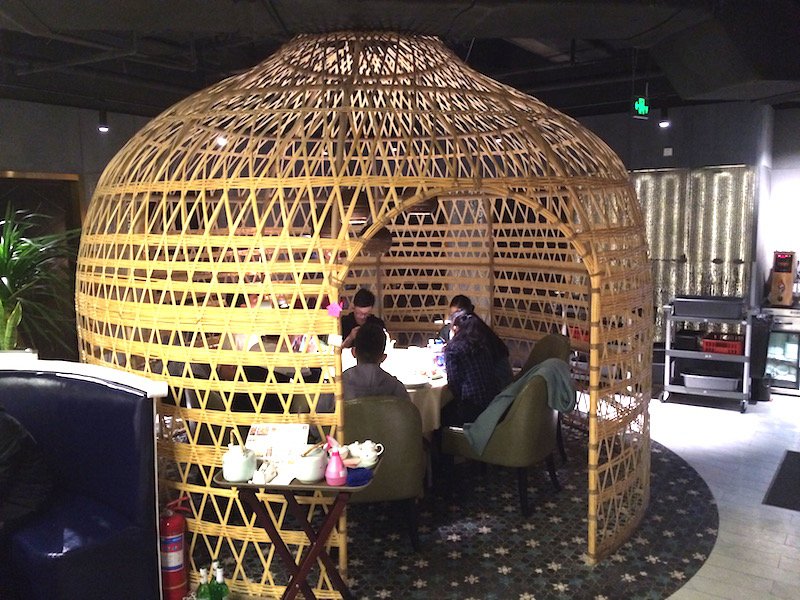 In short: the food and decor, not to mention the low prices, make this restaurant a fun spot for northwestern Chinese eats. Tasty and filling as the dishes were, we couldn't help but leave craving a more memorably authentic take on that outer region's cuisine.
Ningxia Taste
Daily 10am-9pm. 2/F, Full Link Plaza, Chaoyangmen Waidajie, Chaoyang District (8579 4877)
朝阳区朝阳门外大街丰联广场2F
More stories by this author here.
Email: kylemullin@truerun.com
Twitter: @MulKyle
WeChat: 13263495040
Photos: Kyle Mullin
Comments