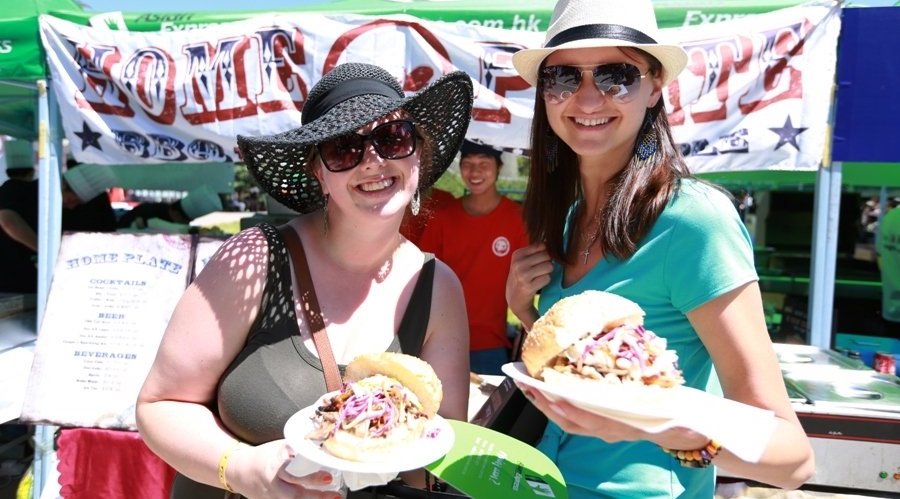 Extra Swag, Discounts, No Lines for Advance Purchasers for This Weekend's Burger Cup (May 20-21)
Haven't bagged your tickets to this weekend's Burger Cup at Galaxy Soho (May 20-21, 11am-8pm) yet? Well, what are you waiting for? Here are four reasons why it's downright essential you grab your RMB 25 tickets in advance. 
1. SKIP THE LINE
Do you like standing in queues for hours in the hot midday sun? Of course you don't because that would just mean wasting time when you could be eating burgers and drinking beer. If you've purchased your Burger Cup tickets in advance you'll get to skip the line and start the day with a strong a sense of superiority as you cruise through with priority entry. At the 2015 Pizza Cup, which was also held at Galaxy Soho, the wait to get in at peak times was nearly 90 minutes. Just FYI.  
2. GUARANTEED ENTRY
Like any Beijing event, we've got to keep an eye on the crowd numbers so if you don't buy your ticket in advance you may find that all the tickets have sold out before you've even got to the front of the queue. 
3. FREE STUFF
There's no such thing as something for nothing, am I right? Actually, I'm wrong because if you buy your Burger Cup ticket in advance you'll get a free gift that will help you fit in with this year's Wild West dress code. (Note: only available while stock lasts.)
4. GROUP BUY DISCOUNTS
Buy five tickets for the price of four when you buy in a group (that's RMB 100 instead of RMB 125). Group purchases or five tickets will also get you a free burger-themed picnic – neat!
Purchase your tickets via the links/QR codes below. The platform accepts payment via WeChat, Alipay, or local bank cards.
Purchase your tickets in English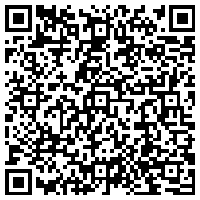 Purchase your tickets in Chinese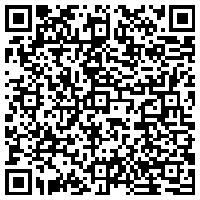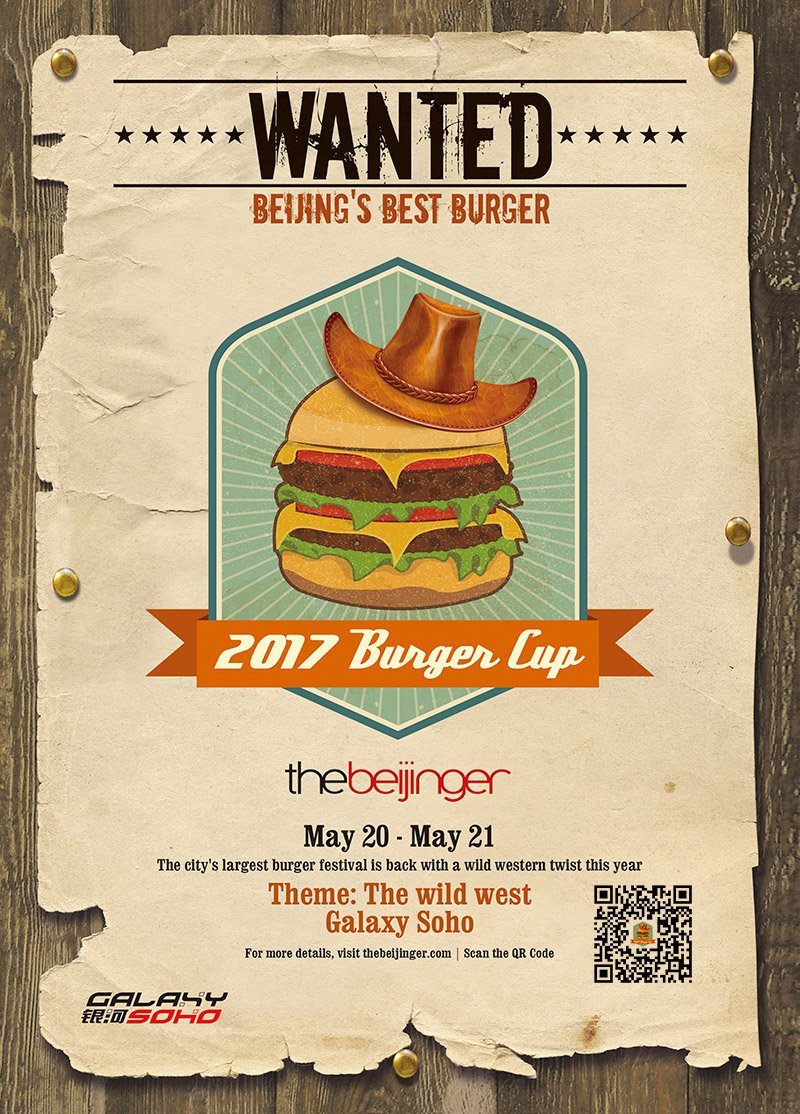 As if you needed any more reasons, let's take a look at the confirmed vendors (in alphabetical order):
JUICY BURGERS
Burger Break
Cannon's Burgers
Chat Room
Common Burger
Dongli Brewery
Drunk
Eudora Station
Fatboy's Burger
Four Ace
Great Leap Brewing
He Kitchen
High Town
Home Plate BBQ
Mr. Charcoal
North Capital
Panda Brew
Q Mex
Regain Element
Root Pop
Slow Boat Brewpub
Steamrhino Brewery Restaurant
The Granary Bar and Bistro
UBurgers
V Sports
OTHER VENDORS
Billy's Fish & Chips
Drinking Buddies
KVB and Tennent's
Halve Maan Brewery
Spatula
Vedett, Firestone Walker, and Boulevard
SPONSORS
Bon App
Job-In
Left Hand App
And ... we're still in talks with a few more vendors and sponsors, so hold on tight for further announcements, and keep your finger's crossed in the hopes that your favorite burger joint will join us at Galaxy Soho the weekend of May 20-21.
The Beijinger 2017 Burger Cup is sponsored by Bon App, Job-in, and Left Hand App.
More stories by this author here.
Instagram: @gongbaobeijing
Twitter: @gongbaobeijing
Weibo: @宫保北京
Images: the Beijinger
Comments