Discover Sri Lanka's Tropical Cuisine at Kerry's Kitchen Until May 21
With their new, week-long-only lunch and dinner buffet, Kerry Kitchen have chosen to highlight a cuisine that may be a blind spot to us in-land Beijingers: Sri Lankan. Combining influences of numerous cultures, including Dutch, Portuguese, English, Arabic, Malaysian, Indian, and Indonesian, Sri Lankan cuisine is flavorful, tropical, and colorful, and comes with a barrage of spices thanks to the country's history as a spice producer. As well as spices, rice and coconut also that play a very important role in the day-to-day Sri Lankan dining. All of these elements are represented at Kerry.
We especially liked the chili fish curry, made from a thin fish cut marinated in a very spicy curry sauce; as well as pol sambol, which consists of freshly grated coconut deep fried until dark and golden, spiced with dry chili, lime, and salt, and a perfect accompaniment to spicy curry rice.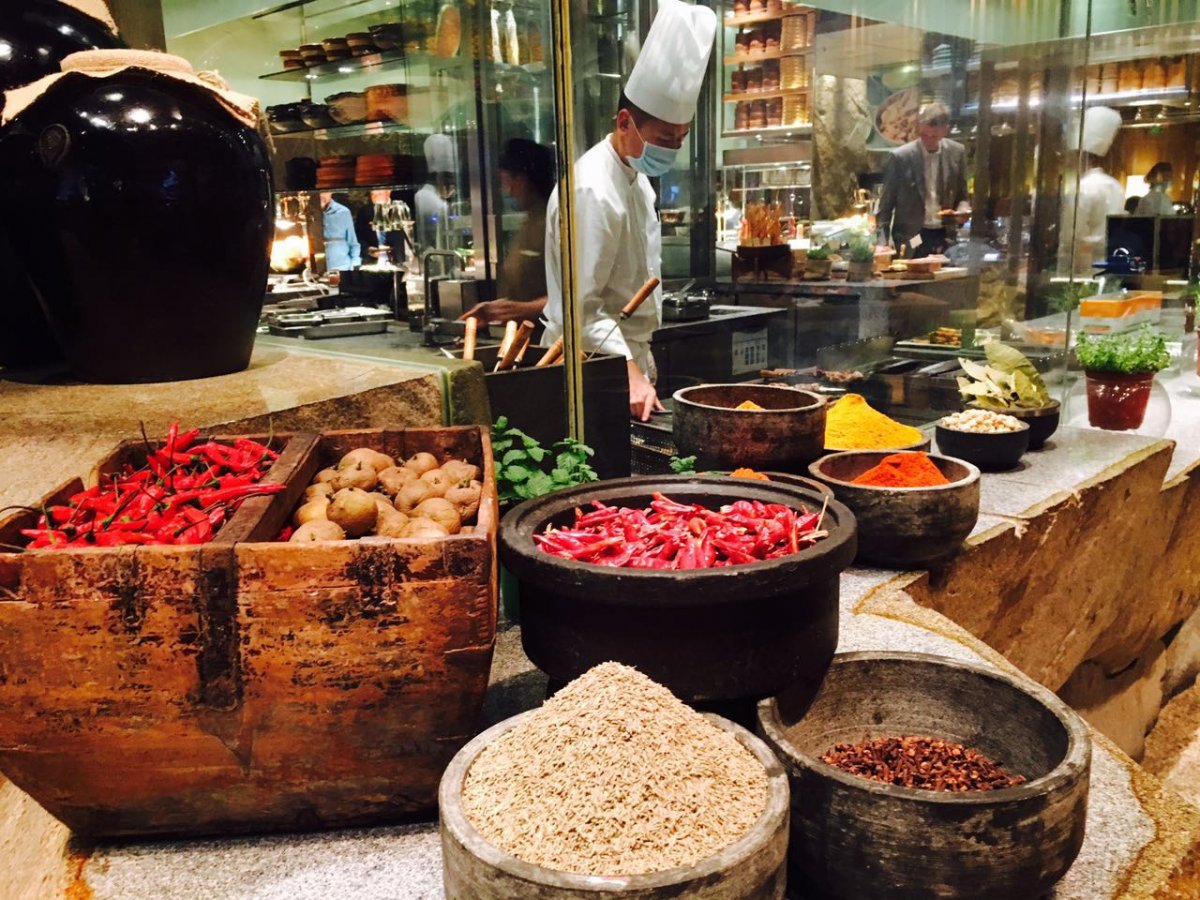 Other highlights included ulundu wade (a type of savory doughnut), pol sambol (freshly grated coconut), seenisambol (sweet onion relish), godampa rotis (a stuffed flatbread), watakolu curry (gourd curry), and ala puhul curry (winter melon curry). Given that such dishes are usually impossible to find in Beijing, we were excited to jump in and try them all.
Aside from Sri Lankan food, the buffet also includes a favorite of ours, rojak, a traditional mix of fruit and vegetables with Malaysian prawn paste sauce and dough fritters. There's also malatang, noodles, a bunch of cold cuts, salads, and seafood options.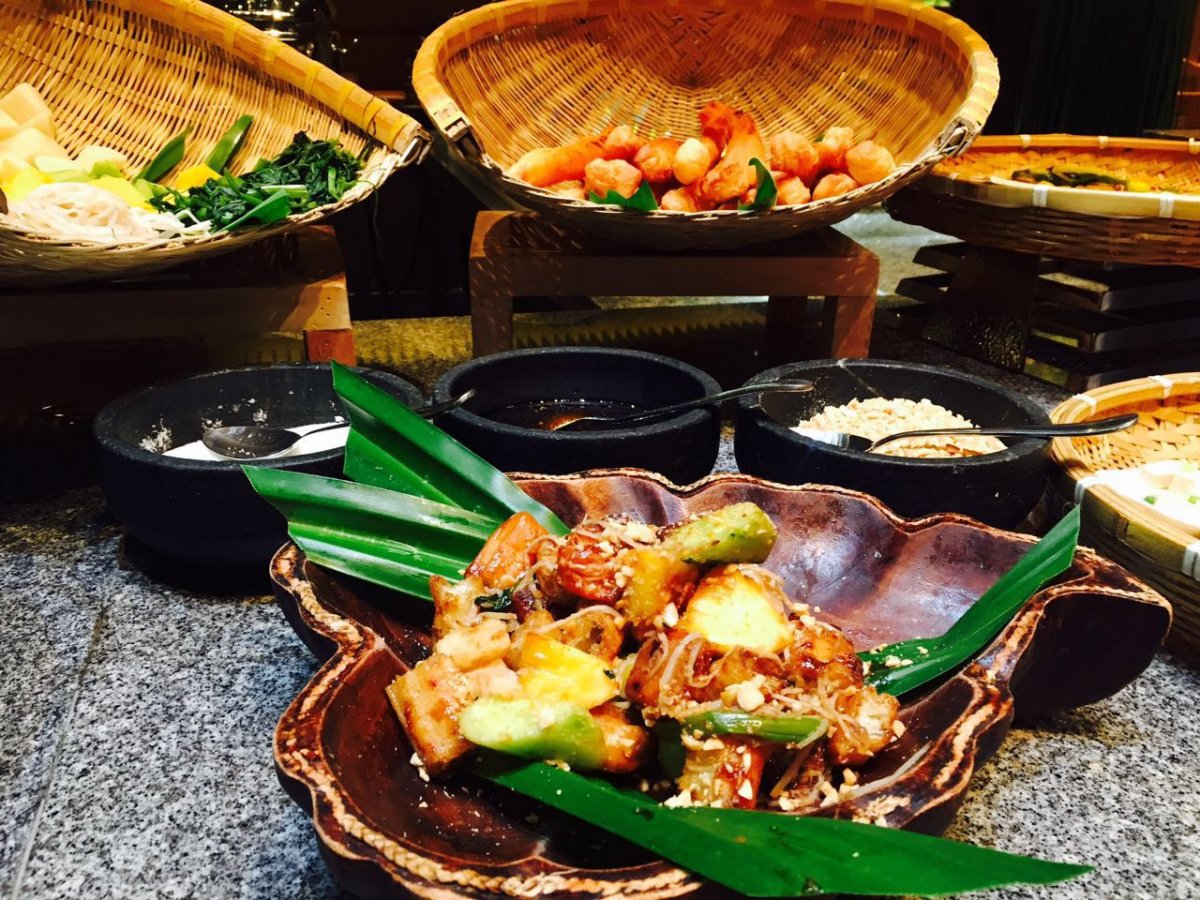 As for dessert, try the watalappam, a dense pyramid-shaped pudding made with coconut milk, egg, and sweetened with jaggery. This treat is rich in both texture and flavor and doesn't lack a spicy kick of its own, in keeping with the rest of the offerings.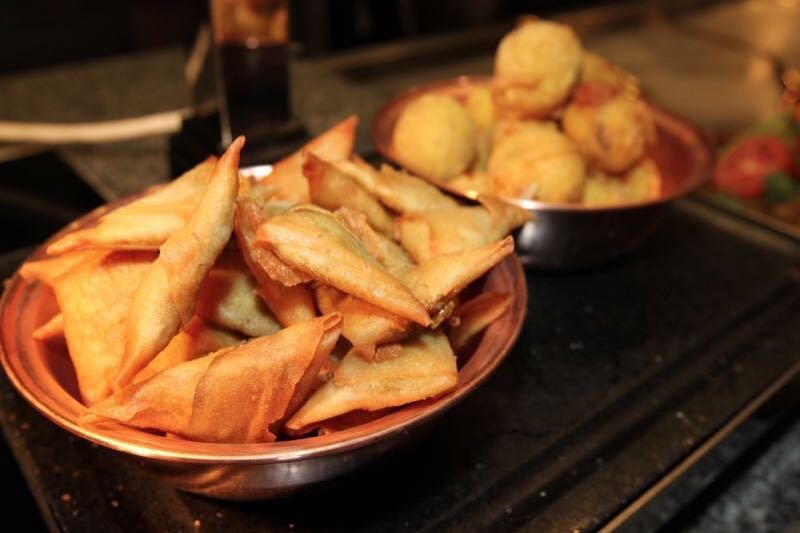 The buffet runs until May 21, and costs RMB 306 net per person for lunch (11.30am-2.30pm), RMB 338 for dinner (6.30-10.30pm), and RMB 418 for Sunday buffet brunch (12-3.30pm), and includes complimentary to the adventure zone for children. Spending RMB 500 or over entitles you to enter a lucky draw to win a return flight to Sri Lanka (operated by Sri Lankan Airlines), and a stay in Shangri-La's Hambantota Resort and Spa. Make a reservation by calling 8565 2088.
More stories by this author here.
Email: tracywang@thebeijinger.com
Twitter: @flyingfigure
Instagram: @flyingfigure
Photos courtesy of Kerry Hotel, Tracy Wang
Comments