Old Fashioned Brings Aged Japanese Whiskey and Timeless Vibes to Sanlitun Soho
If its name doesn't get the point across, its atmosphere certainly will – upon entry, you'll be struck by Old Fashioned's stark and simple, yet endlessly classy setup.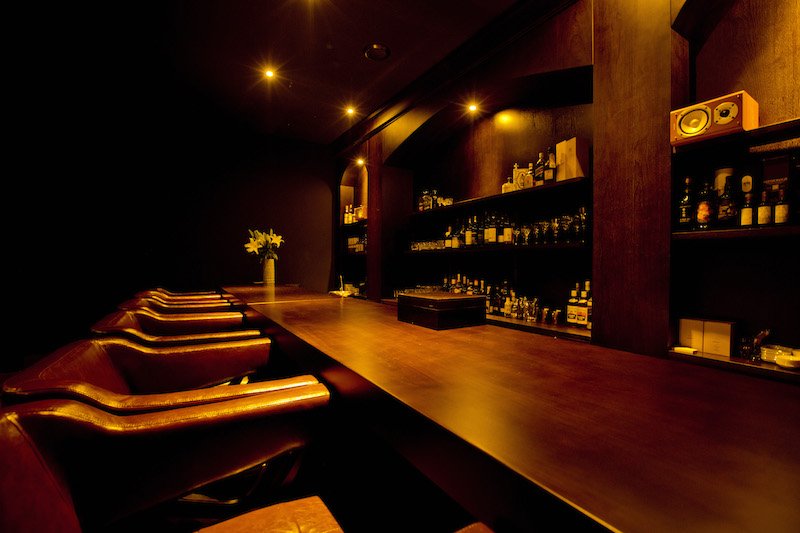 The Sanlitun Soho Japanese whiskey bar's decor is defiantly dark, more reminiscent of a black box theater than the usual colorful ambiance Beijing bars go for. It's a straightforward, timeless vibe that places your focus neatly onto the one lit part of the room: the bar, its highly experienced mixologist Shirakawa Kotetsu, and his shelves of expertly selected whiskies.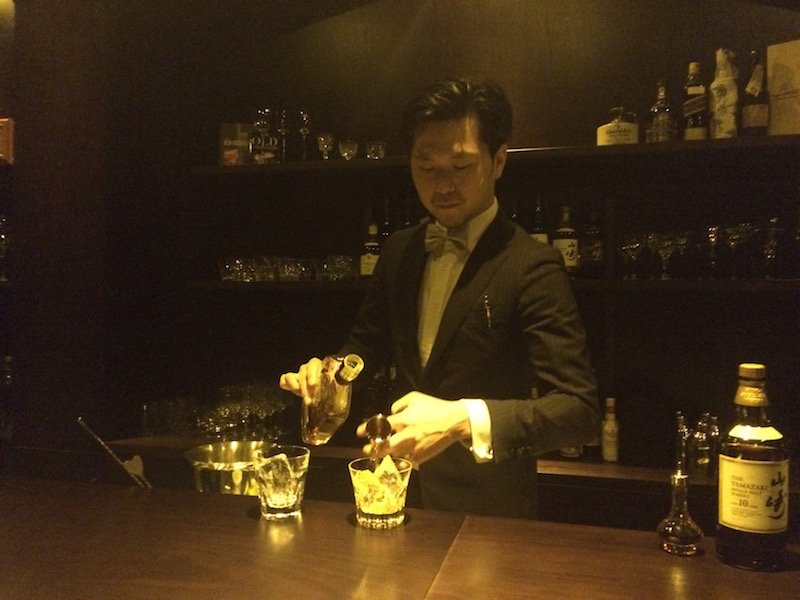 Kotetsu spent years honing his craft at Bar Bagus in Chiba, a prefecture outside of his hometown of Tokyo. With his modest demeanor, bow tie, and penguin tux, he all but embodies everything you'd expect from a seasoned Japanese barkeep. But those expectations are exceeded as Kotetsu fills your glass with world-class, rare to Beijing varieties like Gordon & MacPhail Exclusive Caol ila 2005 scotch, a glass of which will set you back RMB 160. Distilled at the Caol ila Distillery in 2005 before it was bottled in 2016, Kotetsu's bottle is one of only 296 in the entire world, all of which came from one sole cask. It's a rich and smoky single malt that goes down so perilously smooth you'll be tempted to knock more than a few back.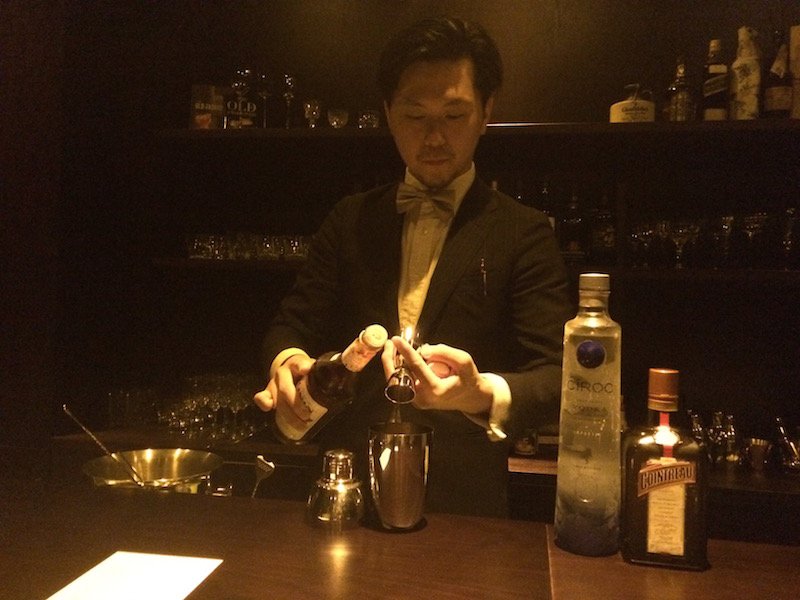 Kotetsu acquired his bottle through Whisky Hoop, an exclusive, invitation-only association for connoisseurs. Kotetsu's membership also helped him acquire even higher-end bottles to sell at Old Fashioned like Glengarioch 1990 (RMB 230 per glass), Mortiach (RMB 680), and Glenglassaugh (RMB 1200).
Despite the high grade of the varieties on hand, this is by no means an overly snooty venue. That can be attributed to Kotetsu's personality – he gives off nary a whiff of arrogance, instead seeming endearingly introverted and more than happy to make recommendations after quizzing you on your tastes. That being said, he's clearly confident and professional, especially when mixing cocktails for patrons who aren't so devoted to whisky, jostling a shaker and exacting angles and twists of the wrists, rather than merely doing it for show like too many of his amateurish counterparts in the capital.
Those cocktails match the decor and title of this bar. You won't find any ostentatious signatures here. In fact, there aren't any signatures at all, much to my dismay when I first glanced at the menu (being that weird and offbeat mixtures are often my favorite part of any bar's drink list). However, Kotetsu's interpretation of classic cocktails have no shortage of creative twists, something that coincides with his low-key personality.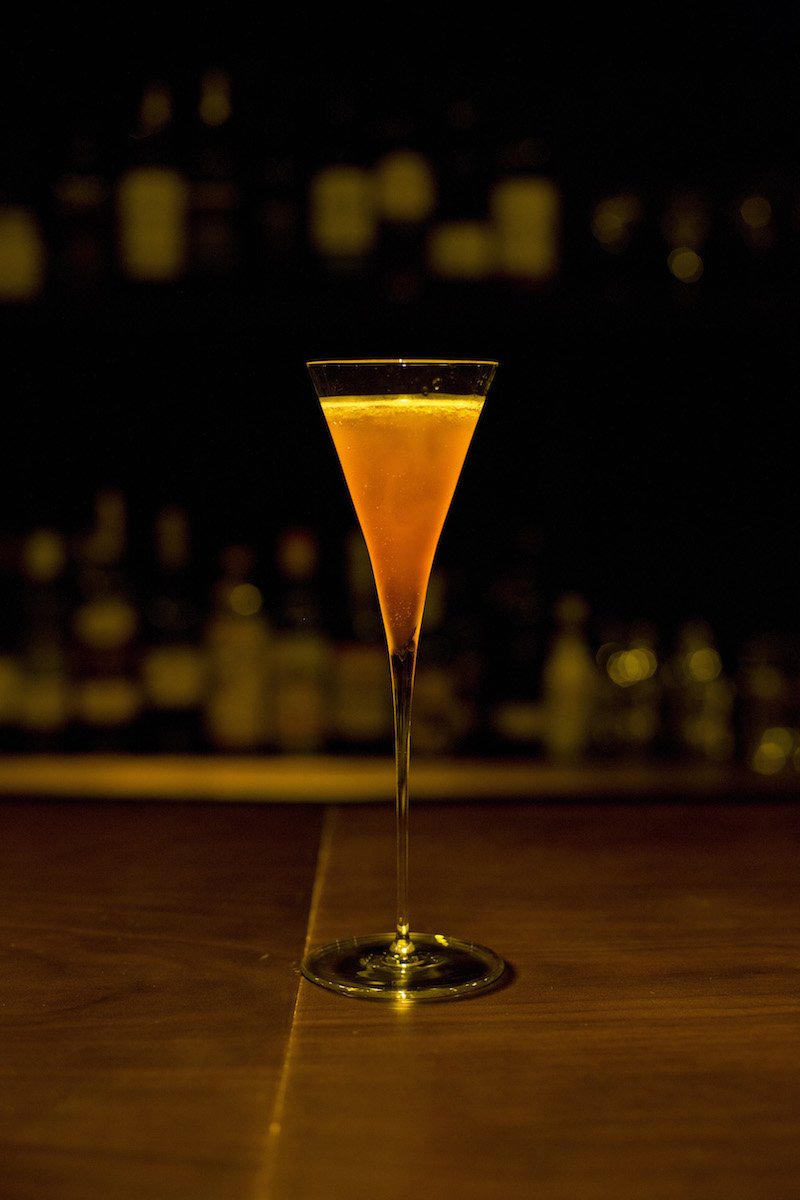 For instance, his Normandy Mule (RMB 120 per glass) differs from typical Moscow Mules through its hearty splash of Chateau Breuil Calvados apple brandy (from Normandy, hence the name). That, along with its 10-year-old Yamazaki single malt base, drips of spicy Thomas Henry ginger ale and a slice of lemon, make each sip of this cocktail leave a lingering sizzle on your tastebuds. Kotetsu's Cosmopolitan, meanwhile, has a Ciroc vodka base, orangey Cointreau liqueur, and a dash of Monin raspberry syrup, giving it a fizzy tartness that'll make your lips involuntarily pucker up in delight.
Although Old Fashioned isn't a casual, everyman bar or a snazzy venue hoping to woo the trendiest of Beijingers, it will very much appeal to relaxed whisky devotees and fans of subtly eloquent cocktails alike.
Old Fashioned
Tue-Sun, 7pm-Late. Bldg 5, Room 211 Sanlitun Soho
朝阳区工体北路8号三里屯soho 5号楼211室
More stories by this author here.
Email: kylemullin@truerun.com
Twitter: @MulKyle
WeChat: 13263495040
Photos: Kyle Mullin 
Comments