Jazz Up Your Weekend With Chao's Live Music Brunch
Design-led boutique hotel Chao, which opened in the former City Hotel property just off of Gongti Donglu after extensive renovations in July 2016, has flown slightly under our radar for the past 10 months or so. However, a few foodie friends have recently spoken highly of Chao's all-day dining restaurant Living Room, so when the hotel invited us by to sample their new brunch, we jumped at the opportunity.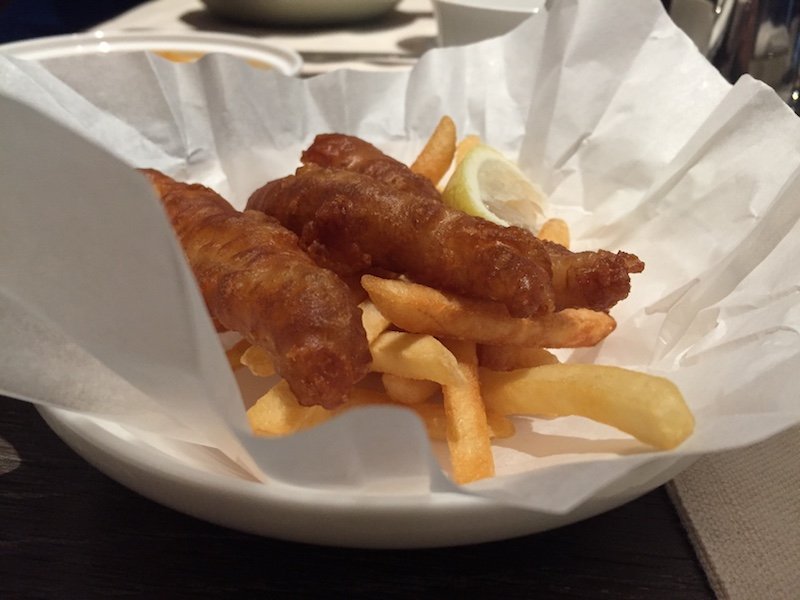 The brunch aims to be a little different from the usual hotel buffet free for all, going instead for a "semi-buffet" concept. Each table gets a selection of six different starters and waiters will come around with tasting portions of dishes from the restaurant's eclectic menu of Chinese and Western dishes. After that, you can choose a main course from a selection of six egg or meat main courses. Finally, there is a small buffet station with a selection of cheeses, cold cuts, condiments, and desserts, which you can peruse at your leisure throughout. Overall, the structure reminded us a little bit of the brunch at Migas. 
If that sounds like an awful lot of food, don't worry: the portions are quite small and designed for sharing. Among our favorite dishes on the day we visited was a dish of spicy pulled pork served in a hollowed-out slice of sweet brioche bread and the very decadent lobster eggs benedict (pictured at top), which features a generous piece of lobster tail, a well-cooked poached egg, and piquant hollandaise sauce. We also appreciated the quality of the cheeses on the buffet table.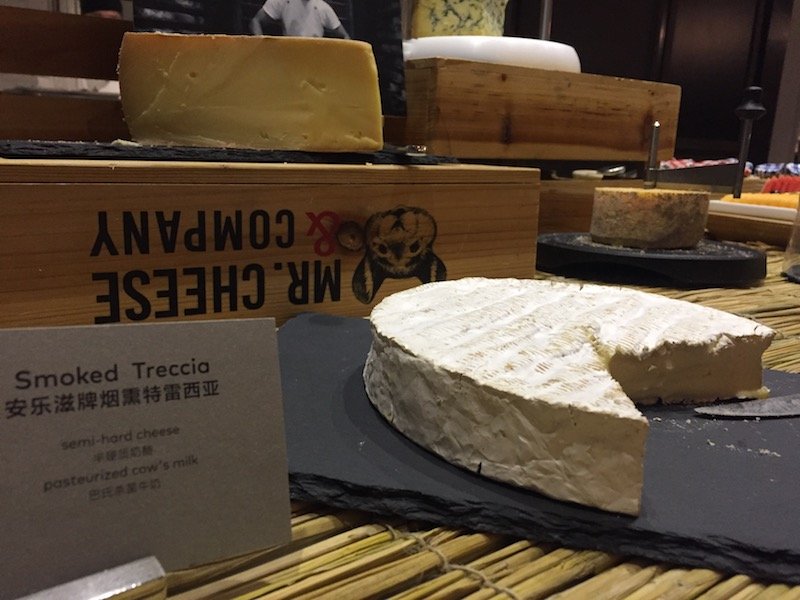 The other way they are seeking to differentiate the brunch is with a live jazz band who were indeed excellent on the day we visited (although unfortunately, I didn't catch the name). Coupled with the fairly dimmed lighting, the band certainly gave the whole brunch a very mellow, almost evening-like atmosphere – perhaps a bonus for those sporting hangovers from Saturday night! 
Brunch is priced at RMB 436 per person (plus 15 service charge) including free-flow hot and cold drinks. You can add free-flow sparkling wine for RMB 158. Children under the age of 12 years receive a 30 percent discount on the above price. That puts it among the more expensive brunches in town but for the quantity of food and the chance to try somewhere new, we feel it's worth it. 
More stories by this author here.
Instagram: @gongbaobeijing
Twitter: @gongbaobeijing
Weibo: @宫保北京
Photos: Robynne Tindall, Tracy Wang
Comments