Mandarin Month: Protect Yourself With These Chinese Phrases for Condoms and Birth Control Pills
In the lead up to our Mandarin Month mixer on June 24 June 25, where you'll be able to meet with Beijing's best Mandarin schools, we'll be dishing out some language-learning advice on a daily basis. Read on if you don't want to wait to get started on improving your 中文. Mandarin Month is sponsored by Sanfine International Hospital. 
There's a lot about life in Beijing that can seem unpredictable and confusing but one thing that doesn't have to fall into that category while living in Beijing is your reproductive health.
Birth control options are plentiful in Beijing. Although you might not be able to find specific brands, and some types of birth control are more readily available in other countries, there are still many options available – especially over the counter.  It doesn't hurt that Beijing seems to have a pharmacy around every single corner. Plus, you can buy a modest selection of condoms, lube, and even sex toys off the shelf at your local Watsons or 7-Eleven.
For whatever reason (hopefully not salesmanship), pharmacists in Beijing seem to be an unwaveringly helpful and accommodating bunch that will do their best to help you understand a product, even if you've just come in to ask about it.
READ: How to Navigate Buying Medicine at a Local Pharmacy
Big disclaimer here: Obviously you're going to want to talk to a doctor when making any decisions pertaining to your health. We don't expect that decisions about taking a new drug can be made relying on a the Beijinger article with rudimentary Chinese phrases. If you are considering taking a drug and you can't understand the advice you get from a pharmacist or doctor because of a language barrier, you need to take a different approach.
If you know what you're after, these are some of phrases you can use when asking a doctor or pharmacist about birth control options.
Doctor consultation 医生会诊 yīshēng huìzhěn
Pharmacy 药店 ; 药房 yàodiàn; yàofáng
Pharmacist 药剂师 yàojìshī
Sexually transmitted disease 性病 xìngbìng; 性传染病 xìng chuánrǎnbìng 
STD screening 性病筛查 xìngbìng shāichá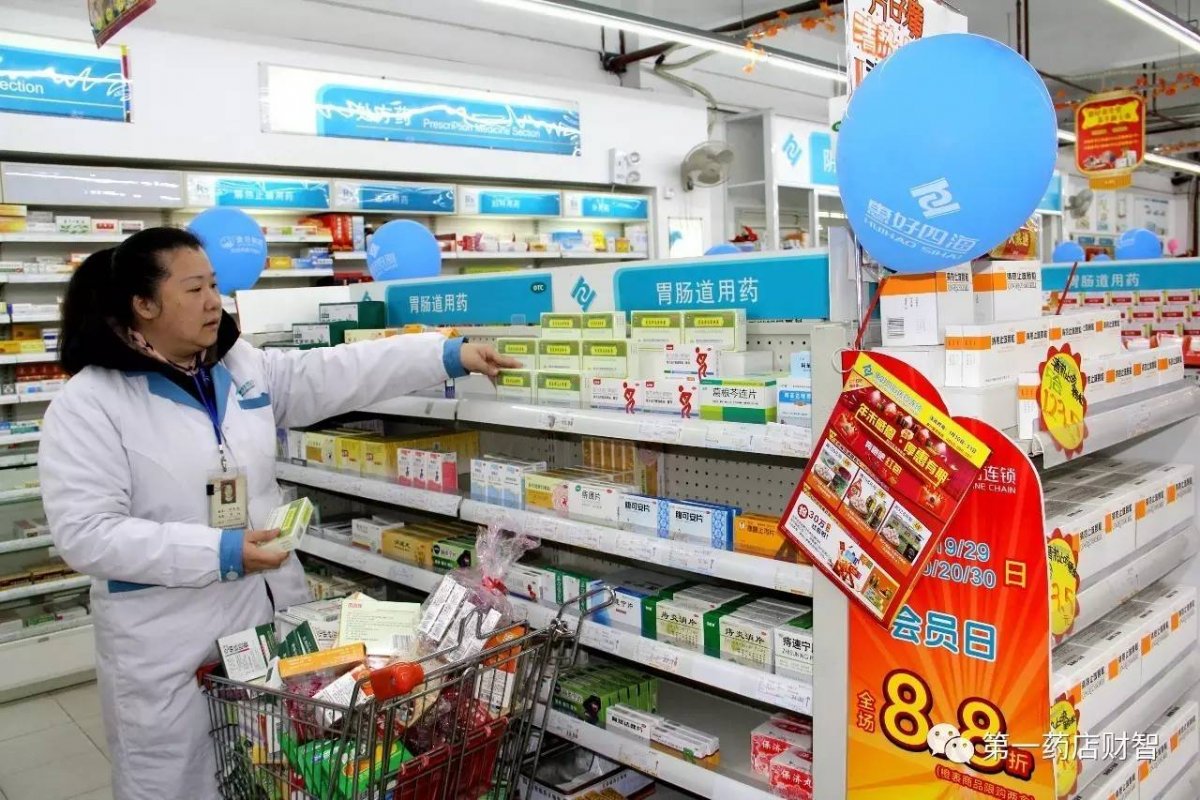 I want to buy 我想买 ... wǒ xiǎng mǎi ...
Birth control 计划生育 jìhuà shēngyù
Condoms 避孕套 bìyùntào
Contraceptive pill 避孕药 bìyùnyào
Combined pill 复合避孕药; 复方避孕药 fùfāng kǒufú bìyùnyào; fùfāng kǒufú bìyùn yào
Progestin-only pill 孕激素避孕药 yùnjīsùwán bìyùnyào
Female condom 女用避孕套 nǚyòng bìyùntào
Spermicide 杀精剂; 避孕药膏 shājīngjì; bìyùn yàogāo
Emergency contraceptive pill (morning after pill) 紧急避孕药 jǐnjí bìyùnyào
Pregnancy test 妊娠试验 rènshēn shìyàn 
What types of condom do you have?
你有什么类型的避孕套?
Nǐ yǒu shé me lèixíng de bìyùn tào?
I missed my period.
我的月经没来。
Wǒ de yuèjīng méi lái. 
Can you tell me how to use this?
请告诉我怎么用吧?
Qǐng gàosù wǒ zěnme yòng ba? 
Is that the instruction on the box?
这是盒子上的指示吗?
Zhè shì hézi shàng de zhǐshì ma?
I'm taking other medication. Is that a problem? Will it still be effective?
我正在服用其他的药物。 这是个问题吗? 还会有效吗?
Wǒ zhèngzài fúyòng qítā di yàowù. Zhè shìgè wèntí ma? Hái huì yǒuxiào ma?
I'm currently taking antibiotics.
我正在服用抗生素。
Wǒ zhèngzài fúyòng kàngshēngsù.
Are there side effects?
是否有副作用?
Shìfǒu yǒu fùzuòyòng?
Nausea, cramping, weight gain, depression, headaches
恶心,痉挛,体重增加,抑郁,头痛
Ěxīn, jìngluán, tǐzhòng zēngjiā, yìyù, tóutòng
You can't take this if you are breastfeeding.
如果你是母乳喂养,你不能吃。
Rúguǒ nǐ shì mǔrǔ wèiyǎng, nǐ bùnéng chī.
Is this the safest option?
这是最安全的选择吗?
Zhè shì zuì ānquán de xuǎnzé ma?
Keep on track with your studies with all of our 2017 Mandarin Month content here, and don't forget to register for our June 24 June 25 mixer here.
If you are interested in becoming a sponsor of 2017 Mandarin Month or an exhibitor at the Mandarin Month Mixer of June 24 June 25, please call 5941 0368 or contact us via sales@truerun.com. For media partnership opportunities, please call 5941 5379 or contact us via marketing@truerun.com.
Photo: plannedparenthood.com, theguardian.com, sina.com
Comments