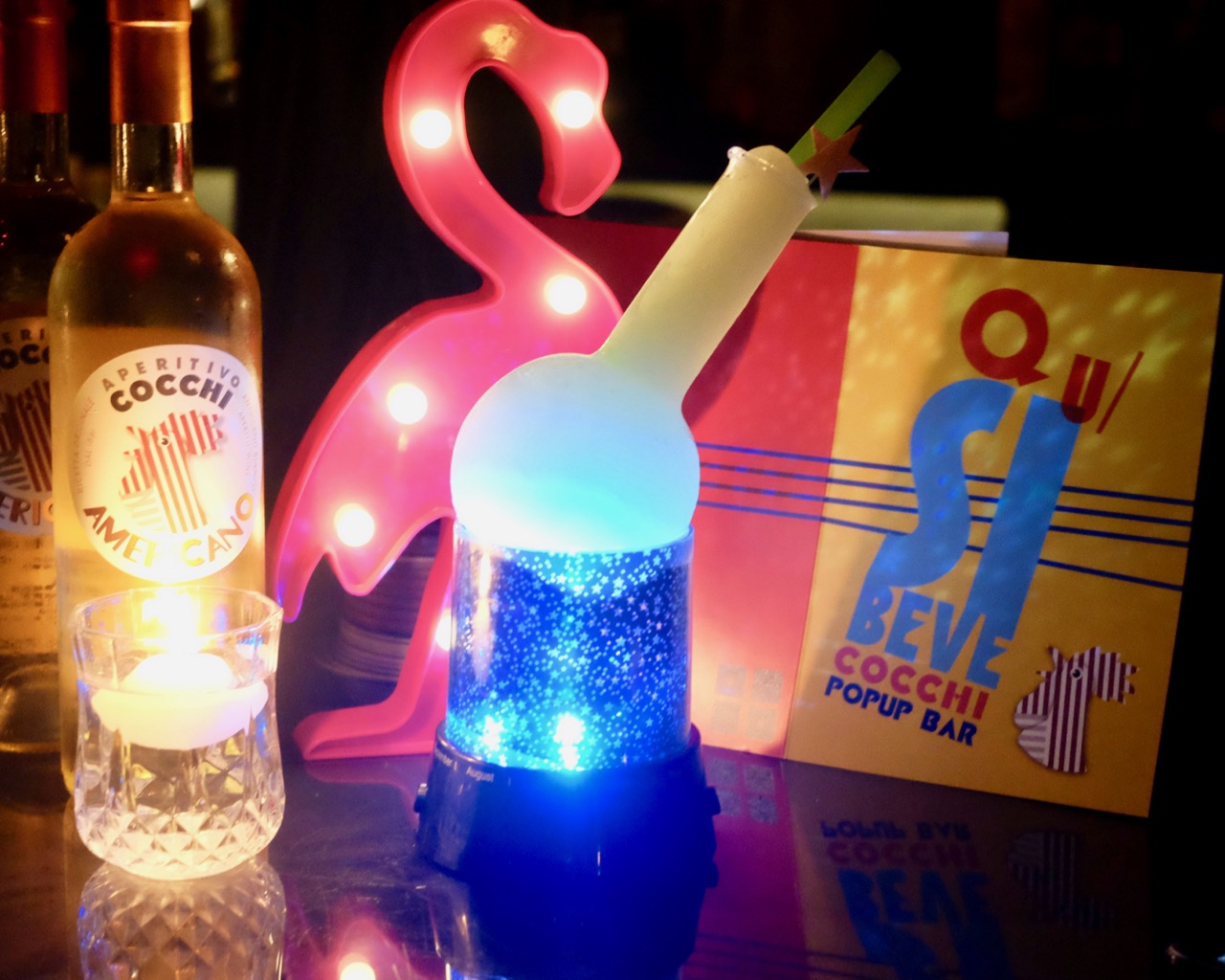 Time-Honored Italian Winery Cocchi Brings Flamboyantly Fun Vermouth Pop-Up to Janes and Hooch
Boozy slushies, glowing glasses, and potent vermouths are but a few of the tantalizing aspects of this summer's most exciting bar pop-up in Beijing. The attention-grabbing presentation, backed up by even more impressive drinks, comes courtesy of Cocchi, a 125-year-old Italian winery which will, throughout the next two months, be lining the shelves of Janes and Hooch with its esteemed bottles for a pop-up cocktail menu steeped in Italian tradition.
Martina Fortunato, a representative of this top-notch brand, will not only be wielding the bottles and mixing the drinks behind the bar for this pop-up, which Cocchi is calling "Qui si Beve" (Italian for "Drinks Here"). She's also adept at regaling patrons with fun anecdotes about Italian drinking culture (she describes aperitivos and not only offered pleasant buzzes but also readied one's stomach because, as she puts it while grinning warmly: "Italy is a country obsessed with food.")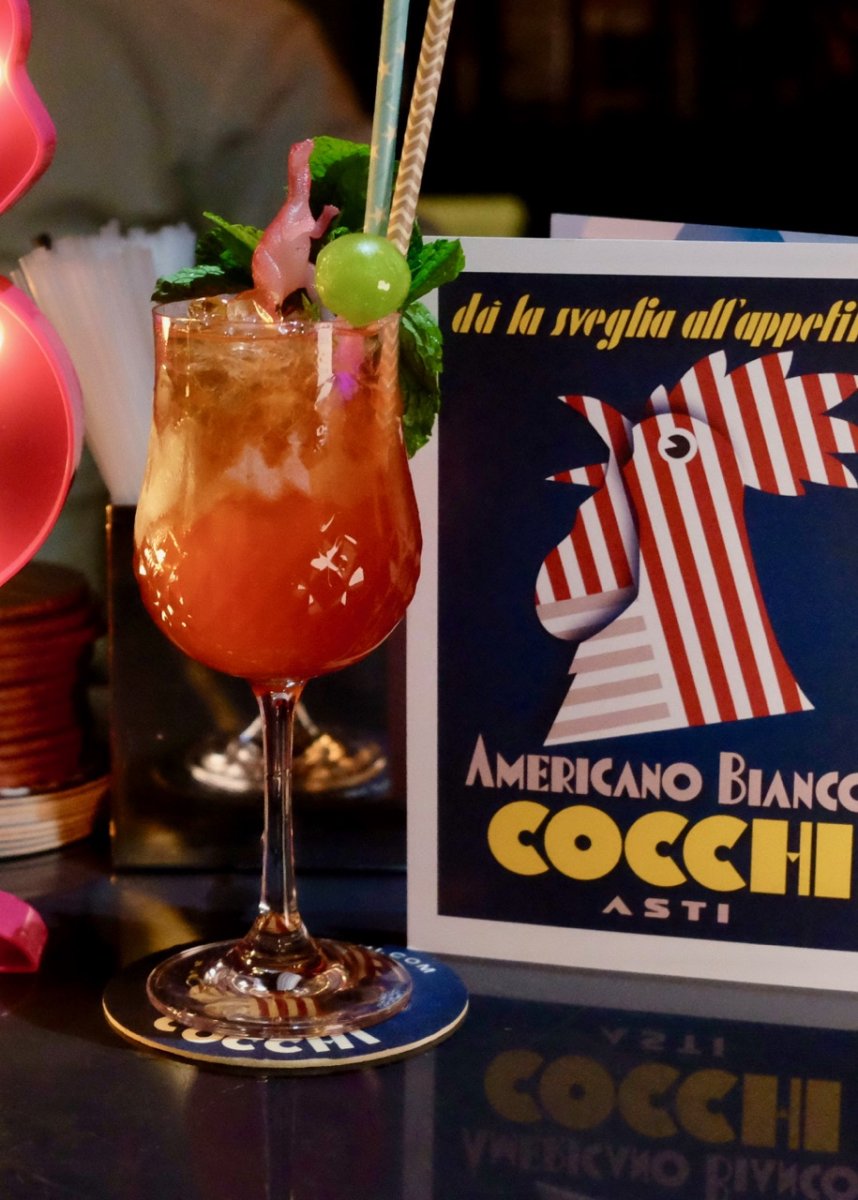 Her passion for vermouth is more than evident when she describes it. That enthusiasm is equally apparent on the menu, which features creativity like the RMB 80 frozen Negroni slushy. Made with Cocchi Vermouth Di Torino (a richly amber vermouth made with brown sugar instead of the standard vanilla, giving its sweetness a distinctive complexity), Cocchi Brut (a sparkling wine that is fruity and aromatic), Campari and grapefruit, which all combine for a slushy with tempting Negroni bitterness that lacks the sugariness which usually comes standard. Those who prefer citrusy summery drinks should instead go for the star master slushy (also RMB 80; pictured in the lead photo above), which is made with Cocchi Rosa, soda water, Cocchi Americano, Kew gin and lemonade, for a light and bright icy mixture that will remind you of your youth.
Those chilly cocktails are made in the round, rotating slushy machines that you've surely looked at longingly as a child, and are served in shimmery, lit-up glasses, all of which are flamboyantly fun.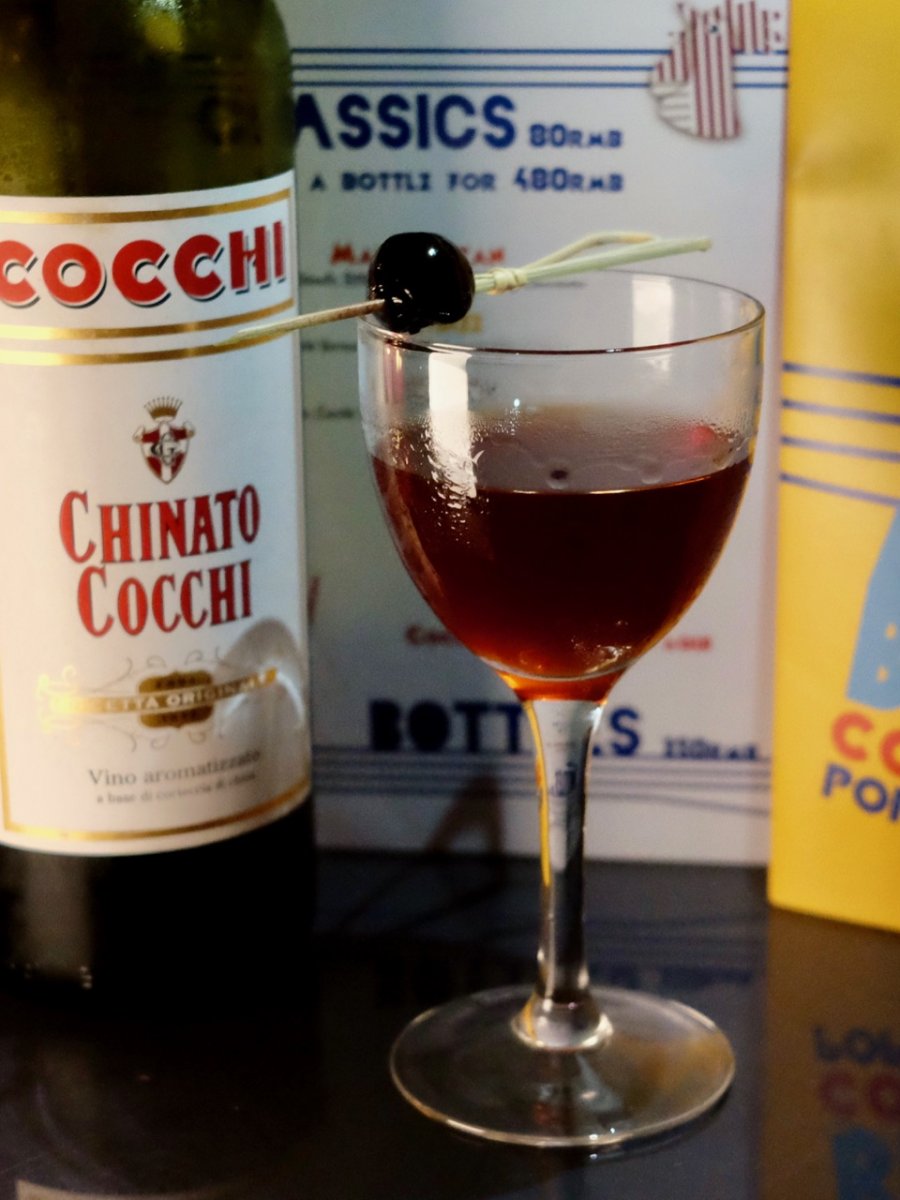 Anyone looking for less flashy options can try the trio of classic cocktails (all RMB 80 for a glass or RMB 480 for a bottle), which may have straightforward names but are elevated by their refined ingredients. Their Manhattan, for instance, has chocolate and Rittenhouse 100 rye whiskey (which is somewhat sweet and aromatic with a long, dry finish) along with Cocchi Barolo Chinato (a wine spiced with various roots that Italians have drunk for generations as a digestivos after a meal). The Negroni, meanwhile, features both the aforementioned Cocchi Vermouth Di Torino, Cocchi Dopo Teatro Vermouth Amaro (a richly bitter aperitif), along with Kew organic gin and Campari. That's a lot of booze for one glass, meaning this one packs a wallop, but its pair of dueling aromatized wines also offer it a more subtly varied flavor than many standard Negronis, which are often too blatantly strong in flavor for those who have yet to acquire a taste for them.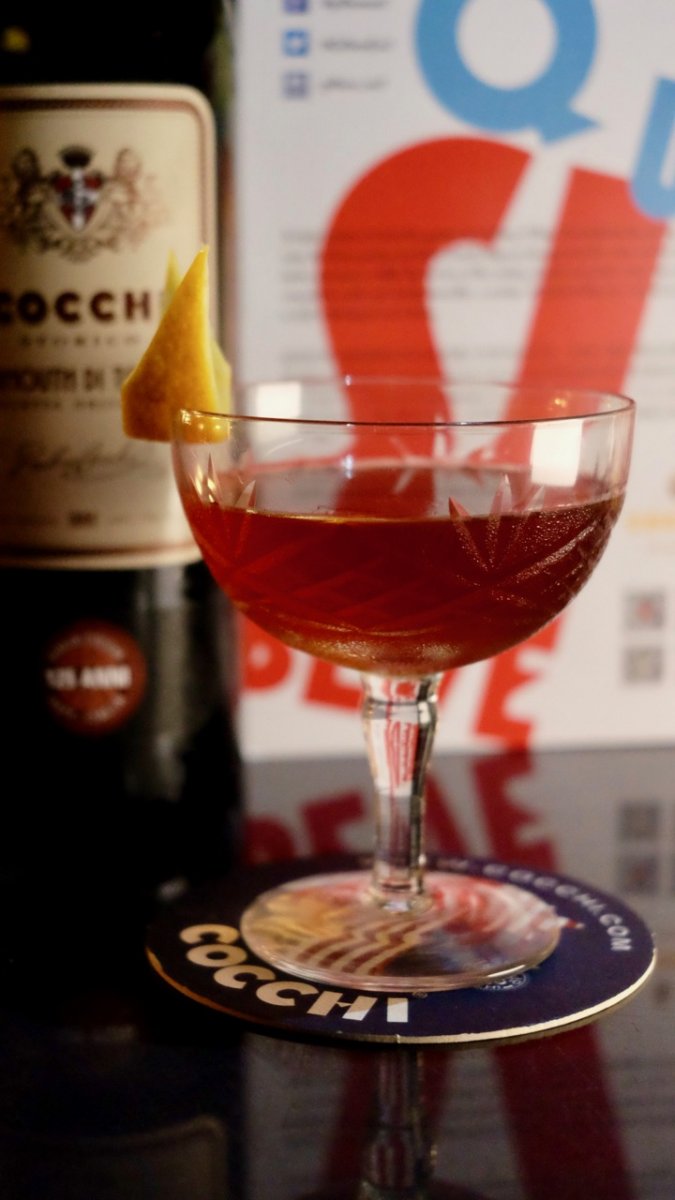 The best of their classic trio has to be the Martinez, however. It's made with Kew organic gin from London, Cocchi vermouth and Maraschino (an Italian liqueur that's smooth and a strong, with a flavor that's somehow both herbal and nutty). The way-above-average quality of both the gin and vermouth in this cocktail give it an eloquently textured flavor, while its liqueur sweetens it just enough without going perilously overboard.  
And of course, no such menu would be complete without summery spritzes. There are two on offer here, each for RMB 80: a pink spritz (made with soda water and Cocchi Rosa, which the winery's website describes as being made with "natural extracts of flowers and spices, in particular gentian, cinchona and citrus, as per the Americano Bianco but with the addition of saffron, vanilla and rose petals") and a white spritz (made with the aforementioned Cocchi Americano, Cocchi Brut and grapefruit).
The eloquent quality of these flavored drinks, along with the boldly colorful presentation, help this pop-up strike a fine balance between playful and highly professional, making it a must-try for curious patrons looking for exotic cocktails made with deeply storied ingredients.
More stories by this author here.
Email: kylemullin@truerun.com
Twitter: @MulKyle
Photos: Cocchi
Comments