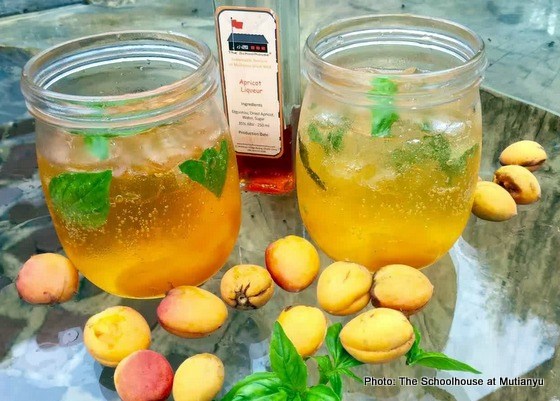 World Baijiu Day Is Here! Celebrate at These Beijing Venues
The time has arrived to face your fears and sip on some quality renditions of China's favorite spirit. Yes, even though many of us have had horrible experiences knocking back glasses of low-grade baijiu at banquets and weddings, today's third annual World Baijiu Day (Aug 9) will render any misgivings you may have moot.
Both Mainland made versions of the spirit, along with foreign brands like Taizi from New Zealand, will be available, all of which were meticulously selected by the fest's founder, and noted nightlife blogger, Jim Boyce.
Here's a breakdown of events at various venues around town.
Pop-Up Beijing
Caterer Sue Zhou Does Food has readied a canapé and baijiu pairing. Five baijius and five canapés have been coupled for the tasting, and those delectable bite sized eats range from savoury to sweet. The tasting starts at 7.30pm, and is priced RMB 98. Seating is limited so RSVP through hello (at) popupbeijing.com or 6502-5725.
Capital Spirits
Think you know baijiu? Then put your knowledge to the test! This renowned baijiu bar will once again be hosting a quiz written by Derek Sandhaus, author of Baijiu: The Essential Guide to Chinese Spirits for World Baijiu Day (they hosted a quiz like this last year as well).
The quiz consists of ten questions divided into easy, medium and hard categories. If you pass the easy level, you'll get a free shot. The medium section prize is a free beer, while succeeding at the hard section will award you a cocktail or one of Capital Spirits' famous baijiu flights of your choice. For more information, check out this Q&A that Boyce did with manager David Putney.
Q Bar
Plenty of baijiu fun will be happening at this long running Sanlitun south venue not only tonight but also on August 11.
First up: tonight (Aug. 9) from 9pm onward, you can get a flight of six baijius—thre being Chinese brands, the other three being foreign—and a baijiu cocktail for RMB 50.
Then, on August 11 from 6.30pm onward, that same deal will be available along with several deliveries of Gung Ho! 'drunken shrimp' pizzas. Seafood flambéed in baijiu serves as a distinctively delicious topping that attendees will fondly remember from last year (if they didn't have too much memory inhibiting sips of the potent spirit, of course).
The Schoolhouse at Mutianyu
Special baijiu spritzers will be available at the bar throughout the afternoon until closing time. Their delicious concoctions are pictured in the lead photo above.
The Tiki Bungalow
Last year's popular, baijiu laced Goodbai Fu Manchu cocktails will be available all August long at this hutong hotspot.
For more information on the baijiu goings on, click here.
Photos: worldbaijiuday.com, Pop Up Beijing
Comments