Cocktail Geniuses From Chaplin Open Glamorous, Spacious New Restaurant In Beijing's East End
The newest branch of Chaplin will positively floor you before you even have a chance to glance at its menu. That's because the new Shilipu-adjacent location looks less a bar and restaurant than the glitziest of scenes from the Great Gatsby.


Upon entry to this off-the-beaten-path location (yes opening somewhere other than the bar-saturated Sanlitun spots of Chaplin's prior locations has afforded this joint plenty of spacious benefits) you'll be struck by the props and retro décor. Ambitious as the wall-to-wall placement of antiques, an equally impressive feature is the different themes applied to each floor: the ground level having a turn of the century train motif; the second floor being given a backstage look; and the third having a "main stage" look according to the owners (though it also looks like a grand ballroom thanks to its chandeliers); and a basement bunker outfitted with Morris code machines and the skeleton of a fallen soldier.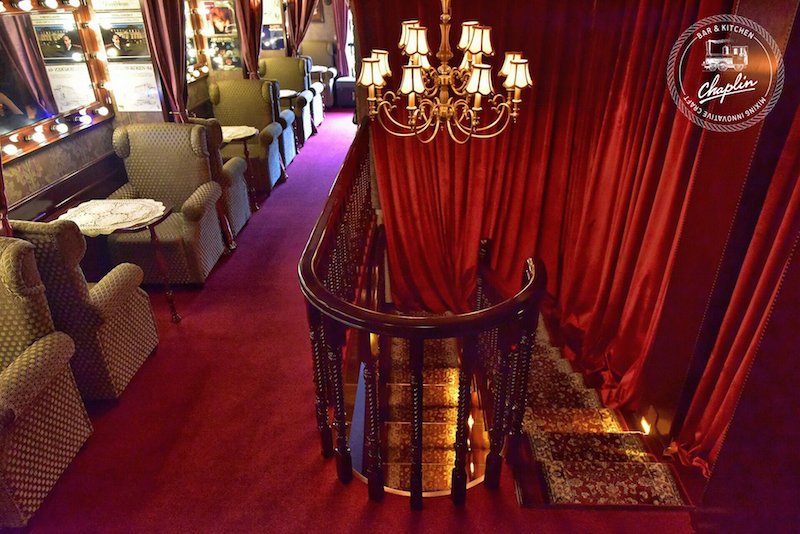 True to the venue's fancy fun aesthetic, the menu also has plenty of high-quality items. This is Chaplin's first proper restaurant (its other locations being cocktail bars), and they've made a memorable first impression with their menu. That was clear from the beginning when we were served elegantly foamy seared scallop and cauliflower soups served in adorably regal teacups (RMB 48 each).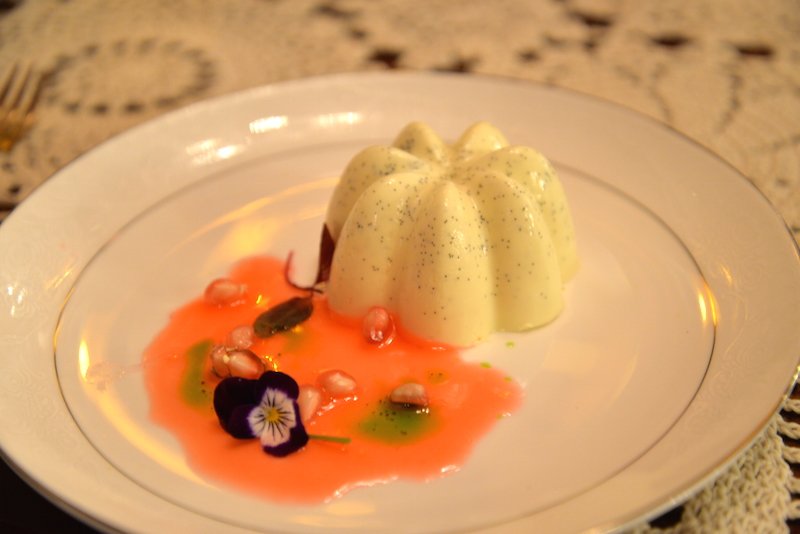 The mains were even better, like the RMB 98 grilled chicken breast served with dessert sweet mashed vanilla potatoes and carrots glazed in honey, a flavorful and juicy salmon fillet, and the RMB 128 boeuf bourguignon made with U.S. beef that was almost tender enough to melt in our mouths. Yes, that delicate yet hearty beef was the clear standout from our tasting, though desserts like a creamy dark chocolate mousse (RMB 48) and a firmly fluffy homemade vanilla custard pudding (RMB 38) were also winners.


This being part of the Chaplin empire, however, we'd be remiss to not try the cocktails. While this new location has only three such options thus far (a bit of a letdown, compared to the woozy roster at their Sanlitun locations), we can understand them trying to slowly unveil options during their soft opening, especially while also making their restaurant foray. And while drink breadth was sadly lacking, the new Chaplin's depth in that regard made up for it. There are three options: the flowery sweet Negroni Blanc Beefeater London dry gin, St. Germaine Elderflower, Mancino Dry Vermouth, watermelon, and basil (RMB 70 for a glass, or RMB 350 for a bottle); the dry and bitter Lucky Ocho, made with Bacardi 8 Anos rum, Dry Fino Sherry, plum shrub (RMB 70 for a glass, RMB 350 for a bottle); and the stiffly tart Zero Point, made with Chivas Regal 18-year-old scotch whiskey, Tia Maria coffee liqueur, La Quintinye Rosso vermouth, and plum bitters (RMB 120 for a glass, or RMB 600 for a bottle). All three are fantastic, featuring generous portions of liqueur while still boasting a refined balance that accentuates flavor. It's great to see that Chaplin has retained its deftness with drinks, while also pursuing other areas with such vigorous ambition.
Chaplin Bar and Kitchen
Daily 5pm-12am. No. 129 Balizhuang Beili (about a ten-minute walk north of Shilipu subway station) 8584 6880
八里庄北里129号院10-7号
Photos: Courtesy of Chaplin, Kyle Mullin
Comments