Look Out, Multiplex: Cinker Cinemas and PIC Café Now Open in Pacific Century Place
The team behind boutique cinema/bar and restaurant concept Cinker Pictures are expanding their presence in the Beijing cinema scene with the opening of their first Cinker Cinemas complex in Pacific Century Place. 
Cinker Cinemas is more like a traditional cinema than Cinker Pictures but is still light-years ahead of your local multiplex. There are three screening rooms, each equipped with BARCO digital projectors and QSC pro audio equipment, and each with around 30-40 giant reclinable loungers. They have tried to stay away from the standard rectangular cinema layout, instead using geometric shapes hat make the space much more unique.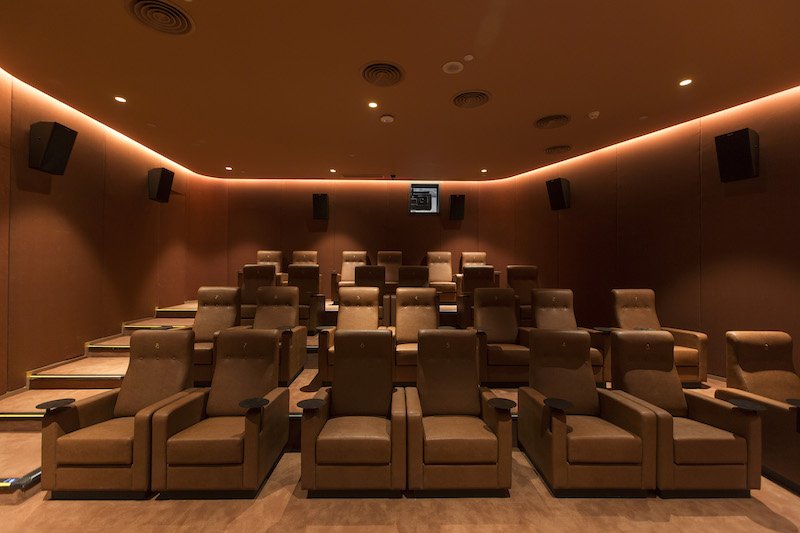 Cinker's film selection lives up to their design aesthetic. In addition to a select number of international blockbusters, they also screen local Chinese films and films by up-and-coming directors. They are currently showing Chinese action flick Wolf Warriors 2 (set to become the country's top-grossing action film ever) and romantic fantasy drama Once Upon a Time.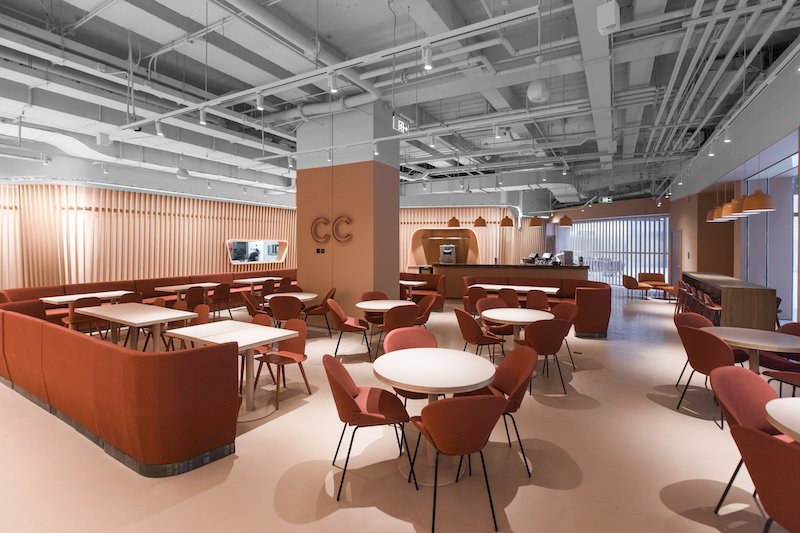 Having already established at Cinker Pictures that a trip to the cinema doesn't have to mean just stale popcorn and flat Coke in terms of libations, Cinker Cinema is adjoined by PIC Café, which serves a menu of "film-themed and specially curated snacks, along with modern Asian-themed dishes." The café has a sort of retro-diner vibe, decked out in a pink color scheme that is just the right side of overwhelming.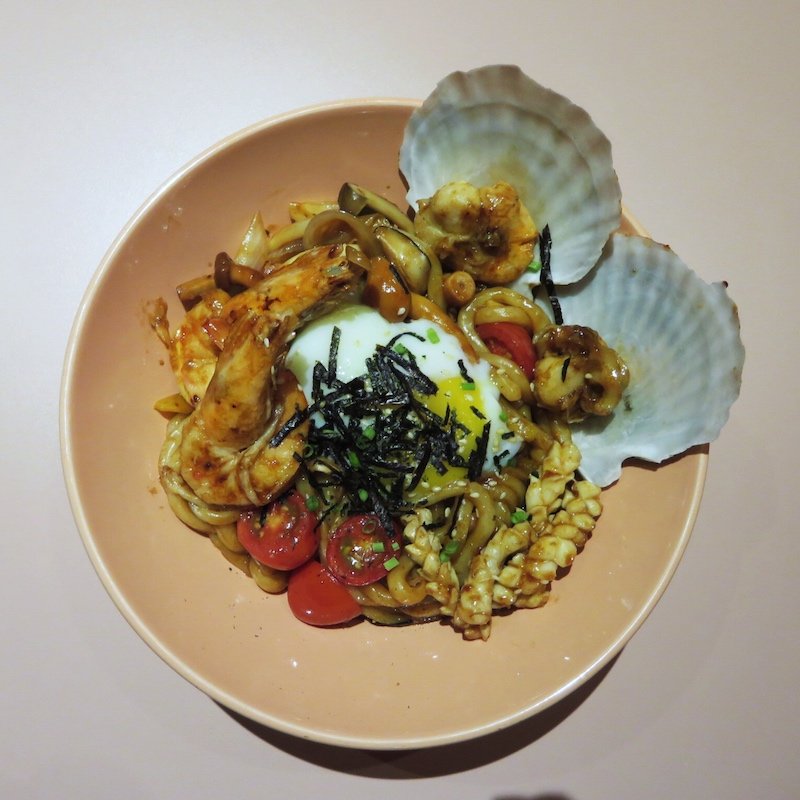 The café menu is short and sweet, and those aforementioned modern Asian influences are apparent throughout, with dishes including pork belly bao (RMB 46), stir-fried udon noodles with seafood (RMB 78), seared salmon with tofu skin (RMB 68), and that dish-of-the-moment – the poke bowl – of which there are four varieties to choose from, around RMB 88-108, including salmon and tuna. We particularly enjoyed the tuna poke bowl (RMB 88), with the tuna marinated in a lightly spicy dressing and served alongside a generous helping of avocado, tobiko, seaweed, and pickles. You can also choose from a base of either Japanese sushi rice or mixed grains and cereals.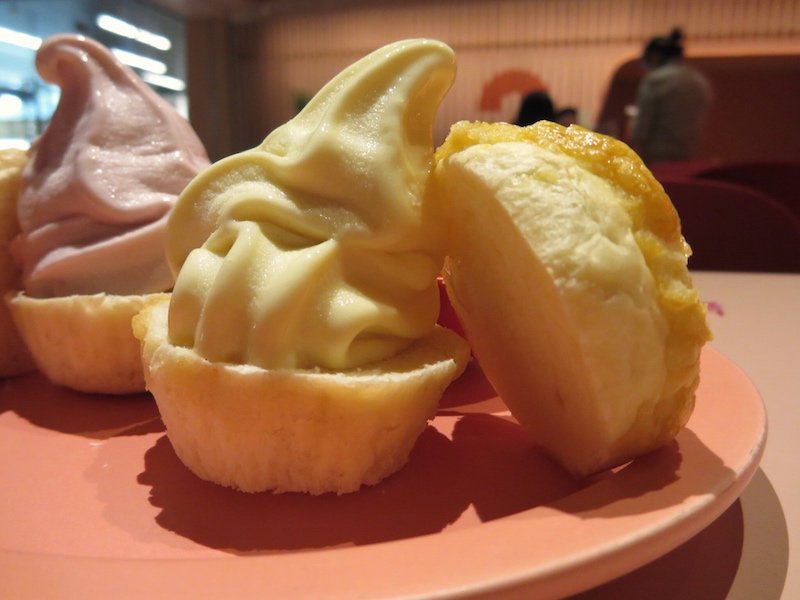 Other standout dishes include the roast spring chicken with mushrooms and herbs on a bed of mixed grains (RMB 72), a sort of casual spin-off of Cinker Pictures' popular whole roast chicken dish. For dessert, be sure to order the Hong Kong-style pineapple buns with soft serve (RMB 38), a nice twist on the idea of having an ice cream at the cinema. The soft serve flavors rotate daily; we had peach and raspberry flavors, but you might get matcha, vanilla or chocolate.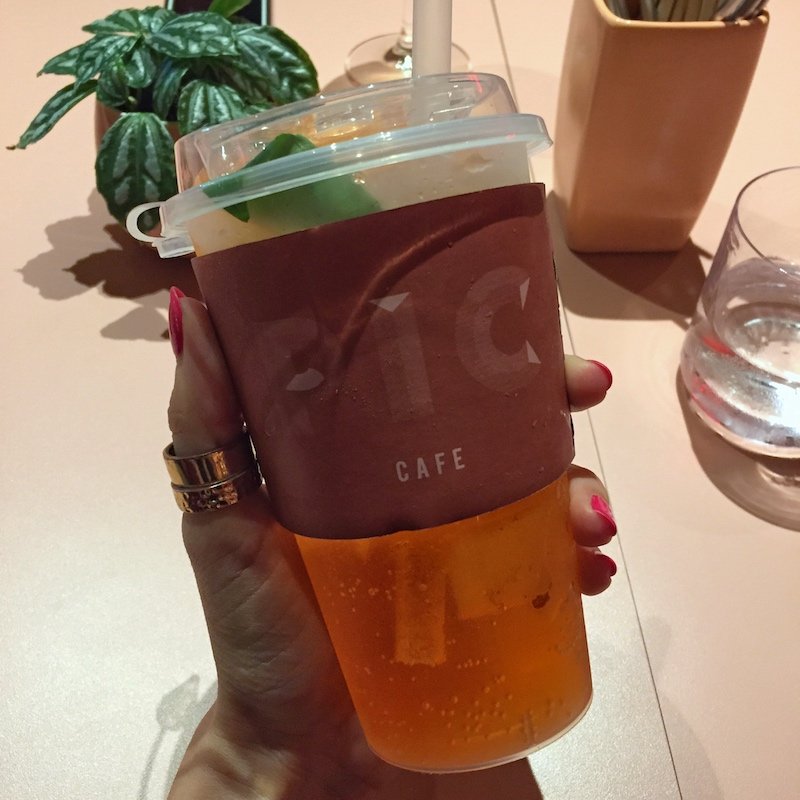 Not all of those dishes can be taken into the cinema, of course, but what you can take into the cinema is a cocktail in a classy take-out cup. There are four cocktails to choose from (RMB 60), including a classic Aperol spritz and a refreshing sloe gin fizz, as well as a selection of non-alcoholic summer specials made with seasonal fruits and herbs. Alternatively, call in and pick up a cocktail on the way back to the office and just tell everyone it's an iced tea ...
Now is a great time to try out Cinker Cinema for yourself as they are currently offering 50 percent off on all movie tickets until August 31. Tickets for domestic Chinese 2D movies are priced at RMB 150, while domestic Chinese 3D movies and international blockbusters are priced at RMB 180. Tickets can be purchased via their official WeChat account: cinker-cinema-space
Cinker Cinemas and PIC Café

138, 1/F, Pacific Century Place, 2a Gongti Beilu, Chaoyang District (6539 2868)

朝阳区工体北路甲2号盈科中心1层
More stories by this author here.
Instagram: @gongbaobeijing
Twitter: @gongbaobeijing
Weibo: @宫保北京
Photos courtesy of Cinker Cinemas, Robynne Tindall
Comments