Enjoy an Authentic Taste of Jiangnan with Jing Yaa Tang's Revamped Spring Menu (Until Apr 22)
When it comes to impressing guests when your wallet is fat, the Opposite House is always a safe bet. Be it the food, wine selection, elegant atmosphere, or prompt service, the upscale Sanlitun hotel's restaurants have plenty of ways to spoil us eager patrons. One of our favorites among those eateries is Jing Yaa Tang, in the hotel's basement. Long known for its Peking duck and dim sum, the restaurant has also recently launched a Spring Awakening menu until Apr 22.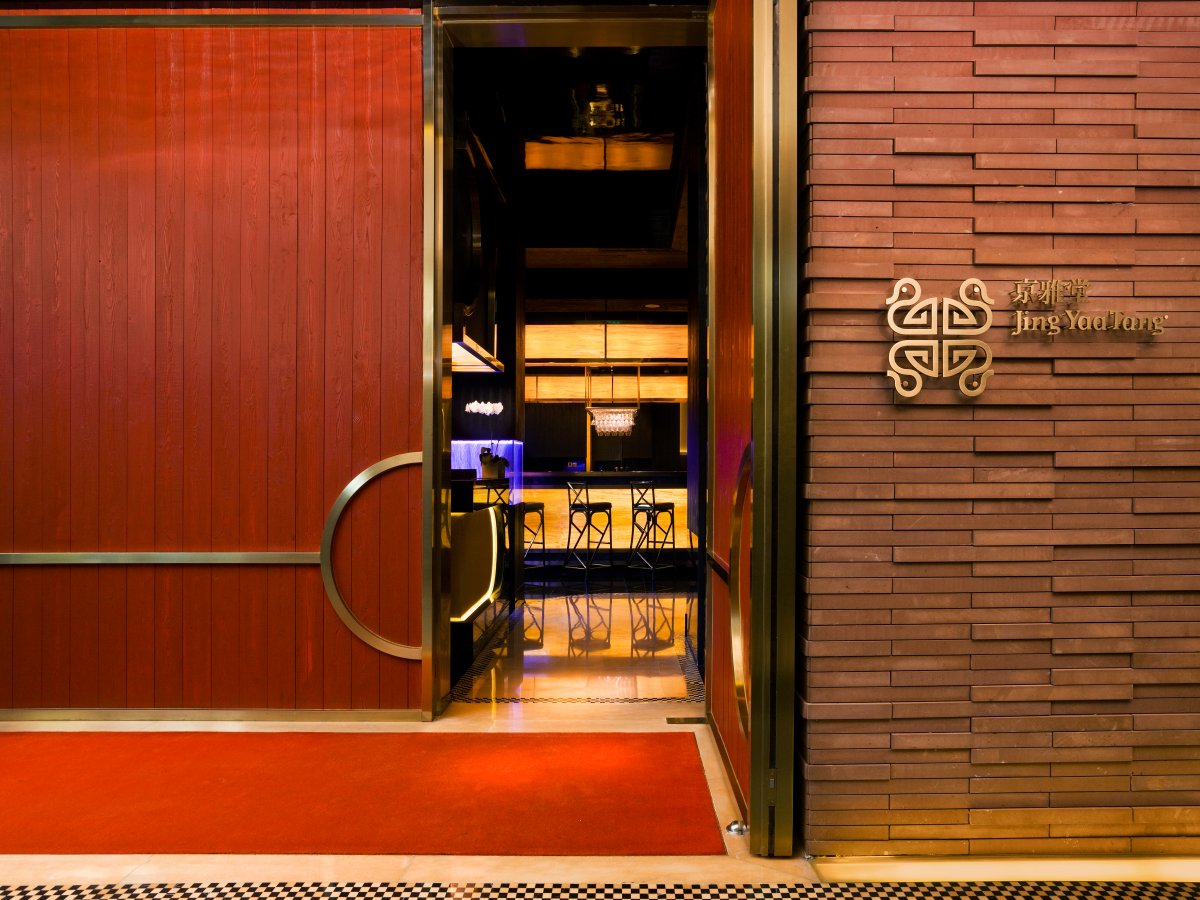 For this menu Li Dong, Jing Yaa Tang's seasoned chef, visited a handful of famous Jiangnan cities like Nanjing and Yangzhou, and brought back fresh ingredients and ideas to shake up his menu. That region is famous for its subtle cuisine, which Li deftly conveys with the new menu. He kicks things off with three appetizers (RMB 98-128), the best being the sliced tofu skins and wild malan sprouts. There are also eight hot dishes (RMB 78-458), such as stir-fried river shrimps and osmanthus blossoms, along with lotus root sesame balls for dessert.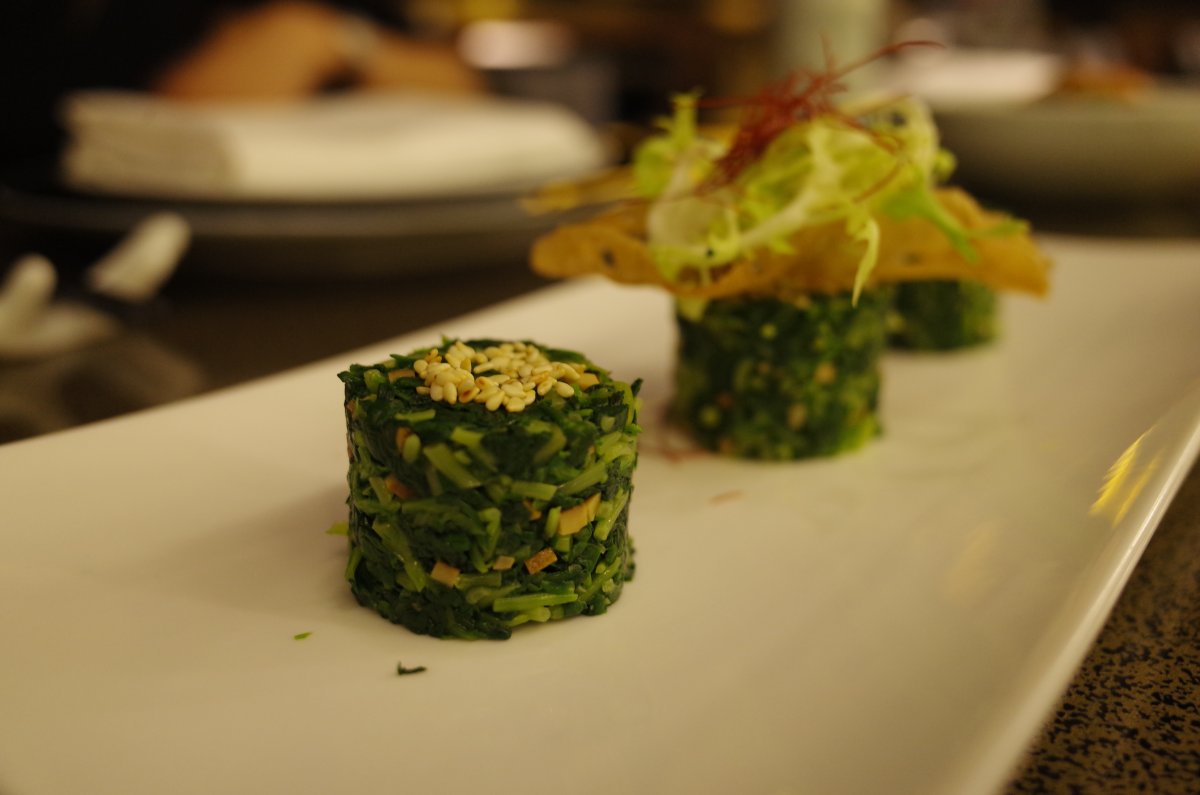 Jing Yaa Tang's renditions of southern fare like sliced tofu skins with wild malan sprouts and crispy fried shredded beef with lotus root are among the best we've tried in Beijing. As the old Chinese saying goes: "everything has its own season," and that very much applies to the tofu skins, what with their fresh wild malan sprouts grown in Jiangnan in early spring. The sprouts were cut into tiny bites and mixed with tofu flavored with tea, all topped with a dash of undeniably yummy white sesame.
From there we tried the crispy fried shredded beef with lotus root (灯影牛肉, dengying niurou). This Sichuanese favorite features shredded, air-dried beef that is then deep-fried. The translucent sheets were paper-thin, thanks to the chef's use of two strainers to prevent the sheets from curling up in heat. Those slender meat slices are paired with chopped lotus root, amounting to a crispy dish with an added kick thanks to a dollop of chili oil. The only thing that could make this beef dish even better is a tall glass of booze on the side. Indeed, this item is delectable and spicy enough to make you drink "a thousand cups of jiu" just like the famous Chinese poet Li Bai did in ancient times. Yes, this shredded beef with lotus root is a classic in every sense of the word.
We also enjoyed the subtle and fresh wok-fried shrimps (RMB 148) from Gaoyou Lake, Jiangsu. They were clearly high in quality, each shrimp being shiny, slightly pink, and bouncy with a hint of sweetness. The shrimps were stir-fried with green onions, ginger and aromatic vinegar. The bamboo shoots with sweet peas were also a treat, thanks to their slightly savory flavor.
As for dessert, we had the osmanthus blossom and lotus root sesame balls, which looked like sweet dumplings that swapped conventional glutinous rice wrapping with lotus root powder. This traditional dessert was stuffed with sweet sesame, pine nuts and walnut filling, and was topped with floral and sweet osmanthus blossoms.
As fans of Jiangnan food, we are pleased to say that these dishes are authentic and prepared with great care. Clearly, chef Li Dong did his homework. This menu is valid until Apr 22, call 6410 5230 to reserve a table.
More stories by this author here.
Email: tracywang@thebeijinger.com
Twitter: @flyingfigure
Instagram: @flyingfigure
Photos courtesy of Jing Yaa Tang, Tracy Wang
Comments