243 Treasures From the Peterhof State Museum Reserve Exhibited in Beijing
A new exhibition titled the Story of the Peterhof Palace Treasures and giving a peek into the lives of Russia's old elite has opened at China Millennium Monument and runs until Jun 10.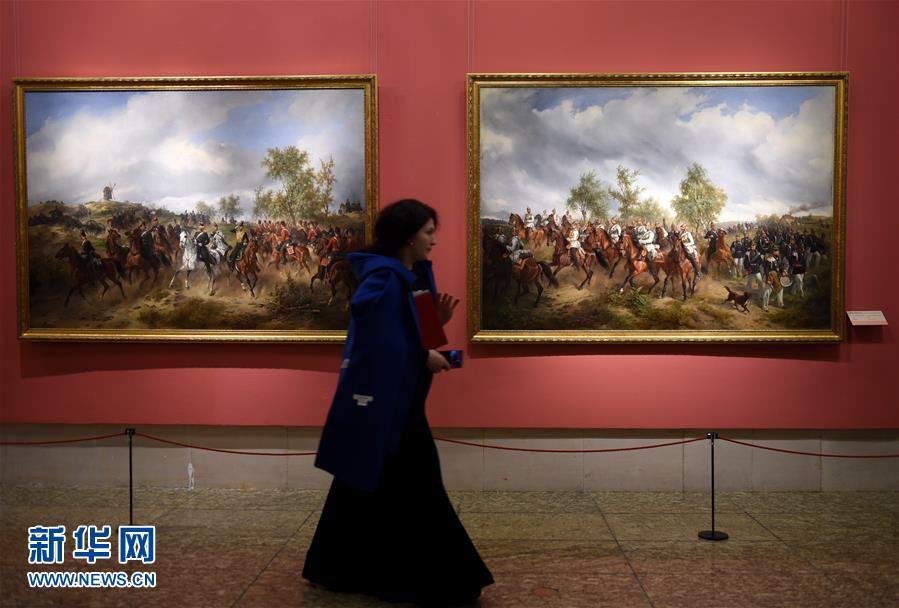 The collection showcases 243 treasures from Saint Petersberg's Peterhof Palace, which was built by Peter the Great in 1714 as a counterpart of Versailles, and served as a summer palace for Russian monarchs for 200 years. In 1990, the palace became a UNESCO World Heritage Site thanks to its sprawling gardens, extensive waterways and fountains, and exquisite design and decoration.
It is the first time that these treasures from Peterhof State Museum Reserve have been shown in China, and have been curated in order to provide a snapshot into the lives of the Romanov dynasty, which ruled between 1613 and 1917. The items on show include everyday objects, furniture, glassware, metalware, coins, oil paintings, porcelain, sculptures, and pieces of clothing.
Highlights include "Peter the Great Interrogating the Tsarevich Alexei Petrovich in Peterhof" (1871), one of Ukrainian painter Nikolai Ge's most famous pieces, and "Portrait of Catherine II in Front of a Mirror" by Danish painter Vigilius Eriksen (pictured above), in which he captures the wife of the assassinated Emperor Peter III. Following the death of her husband, Catherine II went on to become Russia's longest-ruling female leader (1762-1796), garnering her the name Catherine the Great, and is credited historically with establishing a golden period for the country.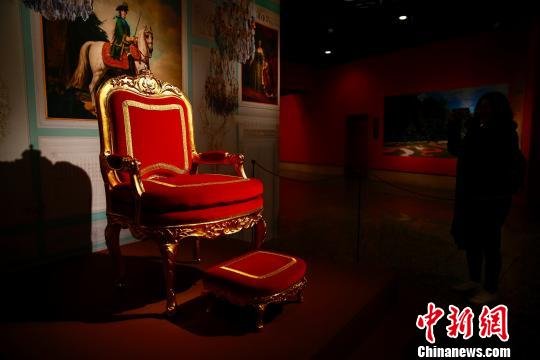 Her throne (pictured above), dating back to the 1760s, is also part of the collection and features red velvet, lace, and gilding. Other treasures include a royal bicycle, clock, mirror, fan, and tennis racket, demonstrating the luxurious and leisurely lives that Russia's rulers once enjoyed at Peterhof Palace.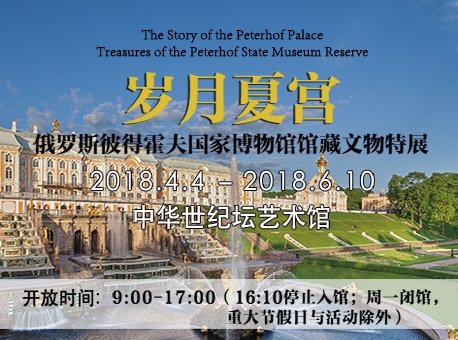 Story of the Peterhof Palace Treasures, open 9am-5pm daily, runs until Jun 10 on the first floor of the China Millennium Monument. Tickets are RMB 30 and can be purchased in advance here.
More stories by this author here.
Email: tracywang@thebeijinger.com
Twitter: @flyingfigure
Instagram: @flyingfigure
Photos: chinanews, gogmsite, news.china, news.cn
Comments