Au Revoir Urbane (for now)
Dear Urbane Readers, Supporters and Friends:
It is with great regret that we are announcing that the December issue of Urbane - out around town next week - will be our last issue of this title for a while.
While we've carved out a niche for our readers with what we feel is a new, unique style of magazine, the unfortunate reality is that we were unable to capture a large enough advertising base for Urbane to cover the costs it takes to come out with a such a high-quality product.
Rather than allow that quality to erode, we've decided to fold Urbane as an independent publication for the time being while we wait out the global recession.
From the dedicated readers and advertisers that have enjoyed Urbane over the 3 years of its existence we've learned that nothing currently in the market in Beijing can replace it, and that's what makes this such a difficult decision.
However, the spirit of Urbane shall live on as we seek to find new ways to incorporate the excellent content of Urbane into our other magazines – The Beijinger, Agenda and Beijing Kids – as well as into the books and maps produced by our Immersion Guides imprint. We are also counting on the talented editorial staff of Urbane to continue in other roles at our company with these other products.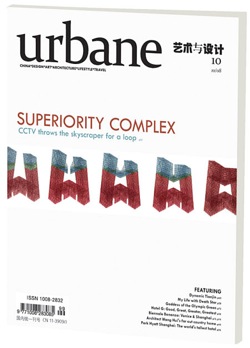 Meanwhile, we will keep the Urbane brand simmering in the background and evaluate next spring whether we might be able to restart it in one form or another for Fall 2009 or the 2010 calendar year.
Our sincerest thanks go out to all of our loyal readers, advertisers, distributors, contributors and supporters who have made the magazine what it is today. It's been a pleasure to produce Urbane and we hope you enjoyed the ride as well.
Should you have any questions or concerns, please feel free to contact me.
Sincerely,
Michael Wester
General Manager
True Run Media/Immersion Media
Producers of:
Urbane Magazine
The Beijinger Magazine
Beijing Kids Magazine
agenda Magazine
Books & Maps
Comments