Beyond Pleasure & Pain: Join the Beijinger's Chili Pepper Eating Contest
Think your life needs some spicin' up? Look no further than the Beijinger's annual Hot Chili Pepper Eating Contest, back this Saturday as part of the Canada Day celebrations at the Canadian International School. We're currently looking for 10 contestants to take on the two-time champion Gabriel Monroe, who set a still unbeaten record in 2006, by downing 85 peppers to take the crown. Having repeated his success in 2008, Gabe plans to defend his title at this weekend's showdown.
We spoke to Gabe about his experiences participating in the contest and how to cope with the heat.
How hot are those peppers?
Pretty hot, but they're not nearly in the same league as the peppers that I train with – jabañeros my mom grows for me in her garden in south Carolina.
What does it feel like eating 85 of them?
It's an incredible rush – a massive endorphin cake. It takes you beyond the realm of pleasure and pain and into a world that is an exponential manifestation of both.
What's running through your head as you eat?
Nothing really, just cramming peppers. I actually prefer to eat slowly and enjoy my food, so the time-limited aspect of the comp is kind of a bummer to me. This is the one time every two years that I eat for speed. That's definitely my weakness – the speed. There's no problem with the spiciness whatsoever.
How do you cope with the intense heat?
By crying and sweating. I mean I really like eating food that's spicy enough for me to cry, but it really doesn't happen anymore except when I do this competition. It's a cathartic release to have your food provoke such a flood of physical reaction.
How long does the heat last after the contest is over?
It depends on the person. I think if a normal person was able to eat as many peppers as I, then they would probably be affected until the next day. But last time I was pretty much back to normal after a few hours. The first time I was not really better until the evening.
Think you'll take the title again this year?
I always expect an exciting challenge. To me it's sort of a matter of testing my own personal boundaries and seeing how far I can push it within the bounds of propriety, safety, dignity, and grace. But I hope that we are able to find some strong challengers because it's a once in lifetime chance to experience a really special feeling.
What would you say to any challengers?
Just tell yourself it's all mental. It is a gift to your soul to cry on stage.
If you've got what it takes to compete in the Beijinger's Hot Chili Pepper Eating Contest, please contact donekliu@thebeijinger.com to register.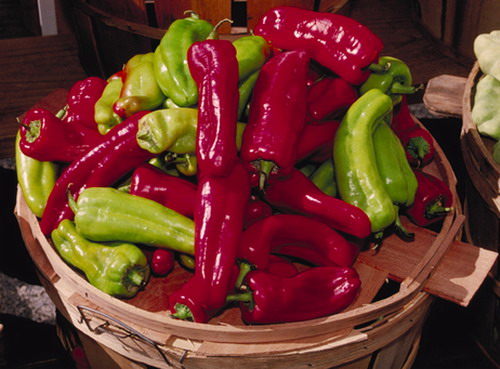 The winner of the Beijinger's annual Hot Chili Pepper Eating Contest will receive a voucher for RMB 2,000 to Ganges Indian Restaurant, which was a co-winner of our "Best Indian/Pakistani" award in the 2010 Beijinger Reader Restaurant Awards.
Second prize is a RMB 1,000 voucher to Taj Pavilion Indian Restaurant, the other co-winner of "Best Indian/Pakistani."
Third prize is a RMB 500 voucher to Purple Haze, our "Best Thai" winner.
The other seven participants will all receive a RMB 200 certificate to In & Out Lijiang Theme Restaurant.
The Beijinger's annual Hot Chili Pepper Eating Contest at Canada Day 2010; 3-8pm on Saturday, June 26; Canadian International School. RMB 120/100 (members).
Comments