Slow Food Saturday: A Day to Slow Down and Think
These days, there are almost too many food options in town. There are French cheeses and South African wines as well as Iberico hams and tuna flown in, daily, from Tokyo's famous Tsukiji market. It's enough to make you forget you live in Beijing. But wait – you do live in Beijing. When was the last time you thought about local free-range chickens? Or bought the in-season fruit from local markets and not imported mangos from Jenny Lou's?
September 4, Beijingers are invited to participate in Slow Food Saturday, hosted by The Schoolhouse at Mutianyu and Slow Food Beijing. Restaurants and farmers from the villages around Mutianyu Great Wall will sell local specialties and demonstrate cooking techniques. It's a combination of eating festivities and outdoor activities (think biking and hiking) aiming to promote regional culinary traditions and educate people about the existence of locally-sourced produce.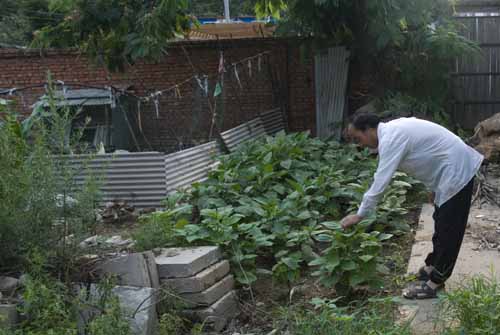 But what is slow food? We all know fast food, but slow food is a less widespread concept that deserves some attention. Originally a rebellion against fast food, it's become a movement seeking to protect local cuisines and preserve the farming of regional ingredients. For instance, why eat imported flash-frozen Norwegian salmon when local trout is fresher, leaves almost no carbon footprint, and is potentially even more delicious?
There are many farms right outside Beijing where villagers kill chickens in their courtyards to fry up with leeks from their gardens or wild greens gathered from the hills. Slow food – understanding your ingredients and culinary history – is not a concept to them, it's a lifestyle. And Slow Food Saturday is a chance to caught a glimpse of it. There are four villages (Mutianyu, Beigou, Xinying and Tianxianyu) participating, with all village mayors in support and many village restaurants preparing foods and opening doors to visitors.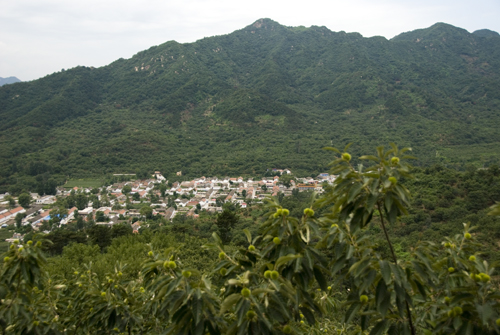 Jim Spear is one of the partners of The Schoolhouse and an organizer of Slow Food Saturday. He lists the founder of the slow food movement, Carlo Petrini, among his heroes, and says "we need to renew and rethink our connection with the earth," as he feels how we "feed ourselves is probably the most important single area that requires attention in our lives." As for this event, Jim hopes it "will help preserve local food traditions in our rural community and also introduce new foods based on our local ingredients."
Morgan O'Hara works with The Schoolhouse and is also a key organizer. He states that they wanted to put together an event that reflects what they were trying to accomplish in their kitchens and with their sustainability program. The event has two purposes. First, they are trying to invite people from the city to enjoy the village communities and raise awareness of the area, and second, they want to emphasize the importance of eating fresh homemade food that is sourced locally.
While this is the event's first year, organizers hope it will continue to grow attract both expats and local Beijingers. Morgan thinks the time is ripe in Beijing for this kind of event – that people should start to ask themselves where their food comes from, how it's made, and what the significance of the food they eat is. The hope is that Slow Food Saturday can be an occasion where people start to think about these questions.
Comments