Beijing's License Lottery: Unlucky Winners and Expat Hostages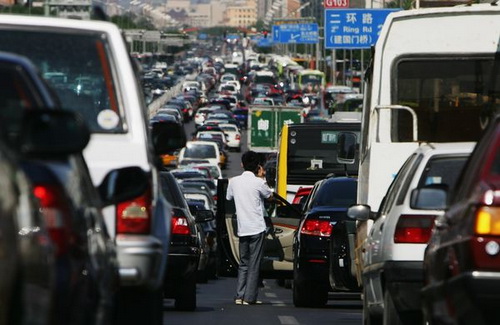 The recent car regulations in Beijing have resulted in some interesting fallout that just proves bikes are best. It has been lottery overload with winners facing a ticking clock before their luck literally runs out. And expats are facing their own dilemma, outlined by Agenda.
According to a Xinhua article, chances in the monthly draw for one of 17,600 plates is 1 in 23, with nearly 400,000 applicants having applied in March.
Earlier in the week, China Daily reported that people are entering the lottery without any certain plans to buy a car. Very few of the winners from the first two lotteries have actually bought cars, some because they don't want or can't afford a car presently, and others are bemoaning the lack of deals in the car market at the moment.
For those that have won they have six months to purchase a car before their prize is put back into the pool. Reports suggest that these unused plates will be added to the starting 17,600 licenses for each month.
And more from Agenda:
Drivers beware! If the mean streets of Beijing were not enough reason to discourage you from hitting the road, fate might now make that call for you. Starting in 2011 Beijing has issued new regulations, and aspiring drivers now have to win a lottery in able to purchase a car. That, or spend a lot of money. Last night Agenda got a hot tip from Bruce McNalty, Learning Support Teacher at the Western Academy of Beijing. Here's the scoop so far:
We have a great car to sell, and lots of interested buyers but they are unable to buy our car. We are finding it next to impossible to find a buyer who has "won a plate" from the lottery. Yet we must sell our car before we leave Beijing in three months or we can't get our shipping released….
Check out the full article on Agenda's website here.
Comments