Chinese-Jewish Fusion: Dini's Kosher Restaurant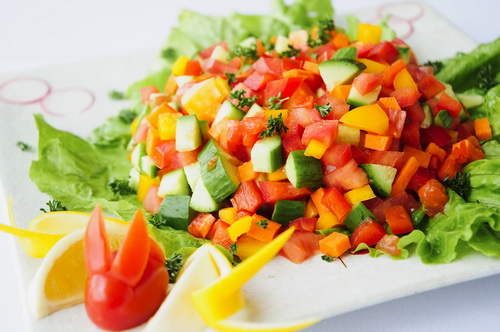 Curious to know what kosher kung pao chicken tastes like? Rather like the non-kosher version, though considerably more expensive at RMB 110. But you can eat it safe in the knowledge that one of two certified Lubavitch rabbis operating in Beijing has personally approved the chicken, peanuts and scallions – as well as everything else on Dini's menu of Western, Jewish and Chinese fare.
Occupying most of the ground floor of the newly opened Beit Yaakov Chabad House, a slick Jewish community center, Dini's is spacious, sunny and functional – clearly designed to stage events and gatherings for Jewish residents and visitors. The food was still fairly rudimentary when I visited. A tuna sandwich (part of the RMB 95 set lunch) was just sliced white bread with canned tuna, onions and lettuce. Katz's Deli in NYC it's not, though the chewy, slightly sweet challah rolls are worth a try. More Jewish dishes are on the way, including sautéed chicken shawarma, savory potato kugel, falafel and stuffed cabbage, as well as a range of kosher sushi and Western fare.
Interestingly, several tables are named after Chinese cities with a Jewish connection. In fact, something approaching a Sino-Judaic museum is woven into every room, with old letters, holy items and news journals in display cases relaying the story of Jewish history in China.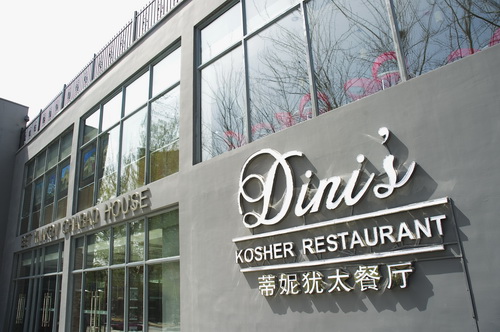 Upstairs is Café Miniature (also run by the Chabad), named after a joint that a century ago served the Russian Jews shivering way up north in Harbin. Miniature has a more natural cafe vibe than Dini's, but if you're not Jewish, its perch adjoining the synagogue might feel just a little too reverent.
Standout dishes: Chicken schnitzel and fries, kung pao chicken
Also try: Biteapitta
Photo: Judy Zhou
Comments