Exhibitionism: Beijing's Strangest Museums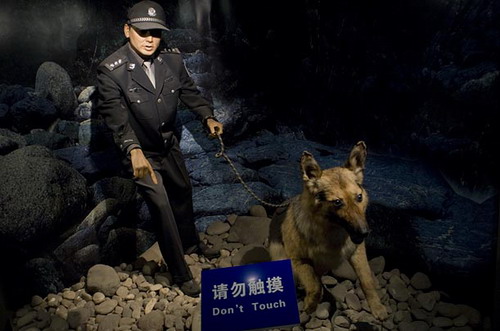 A museum devoted to the history of the hat in China has opened in Beijing. In case you ever wanted to see 5,000 kinds of headwear under one roof, you can find the museum on Qianmen Dajie (at the entrance to Dashilar).
The Shengxifu Hat Museum is not Beijing's first quirky museum, either. Not by a long shot. Though our July issue mentioned the Bee Museum and the Watermelon Museum, there were also some whoppers that we didn't have room for. Read on to see other strange museums with exhibits that think outside the box.
Beijing Cui Yongping Art Museum of Leather-Silhouette Show 崔永平皮影艺术博物馆
This museum showcases the Chinese art of shadow puppetry, which uses paper-thin cut-outs, a translucent screen, and Beijing opera screaming in the background to entertain the masses. There's also a daily performance; don't forget to bring your inner child. Daily 9am-5pm. RMB 50 (foreigners), RMB 10 (Beijing residents), RMB 5 (students).
Good for: Arts-and-crafts enthusiasts
Address: Unit 4, Bldg 16, Jinqiao Garden, Majuqiao, Tongzhou District (6050 2692, 136 8122 3653) 通州区马驹桥金桥花园16楼4单元1楼
Beijing Tap Water Museum 自来水博物馆
Want to examine the system of pipes that make Beijing's tap water so undrinkable? For the price of a bottle of mineral water, you get a ticket to see how water is "purified" in the city. Wed-Sun 9am-4pm. RMB 5, RMB 2 (students).
Good for: Hard-core potable water fans
Address: 6A Dongzhimenwai Beidajie, Dongcheng District (6465 0787) 东城区东直门外北大街甲6号院清水苑内
Beijing Police Museum 北京警察博物馆
Work your way through a collection of over 8,000 police tools and weapons from the Han Dynasty to the present. Gruesome crime-scene photos, old-fashioned torture devices and details on brothel crackdowns. Tue-Sun 9am-4pm. RMB 5.
Good for: Law and Order buffs
Address: 36 Dongjiamin Xiang, Dongcheng District (8522 5018) 东城区东交民巷36号
Beijing David's Deer Park Museum南海子麋鹿苑博物馆
Get some fresh air at David's Deer Park Museum, which is an outdoor ecological museum. Though the eponymous deer went extinct in China in 1900, the species was reintroduced into the country in 1985. Check them out at the deer viewing terrace and pay your respects at the morbid but eye-opening World Extinct Animals Cemetery. Tue-Sun, 9am-4pm. Free admission.
Good for: Animal lovers and activists
Address: Milu Road (near Jiuzhong Lu), San Haizi, Lu Quan, Daxing District (6928 0675) 大兴区鹿圈三海子鹿苑路(近旧忠路)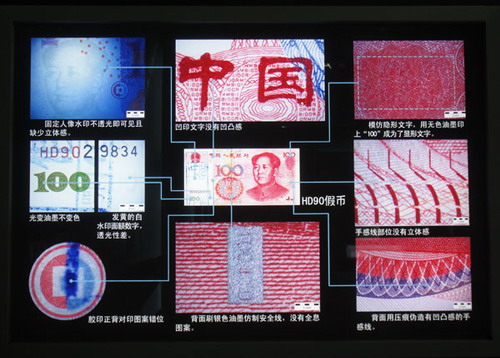 China Numismatic Museum 中国钱币博物馆
More than 30 million coins, from the ancient world and the modern, collected for your viewing pleasure. Also an exhibit on the history of banking – if you're into that. And if you've always questioned whether the sketchy newsstand is giving you fake change, there's a large anti-counterfeit currency exhibit that helps you spot falsified money. Tue-Sun 9am-4pm. RMB 20, RMB 10 (student).
Good for: Coin collectors and gold diggers
Address: 17 Xijiaomin Xiang, Xicheng District (6608 1385) 西城区西交民巷17号
Ming Dynasty Wax Works Palace 明皇蜡像馆
Though the wax figures here are more limited than the Beijing Wax Museum in Ditan Park, they are apparently very realistic, and you get a history lesson to boot. Daily 7.30am-4pm (winter), 7.30am-6pm (summer). RMB 40, RMB 20 (students), free (kids under 1.2m).
Good for: Historians who also collect dolls
Address: Xiguanhuandao, Changping District (6974 7257) 昌平区西关环岛
Though we're proud of Beijing's weird offerings, we have to admit that they're rather tame when compared to some other museums from around the world
Tokyo has the Meguro Parasitological Museum, aka the Parasite Museum, which boasts a 8.8 meter tapeworm as one of its key exhibits.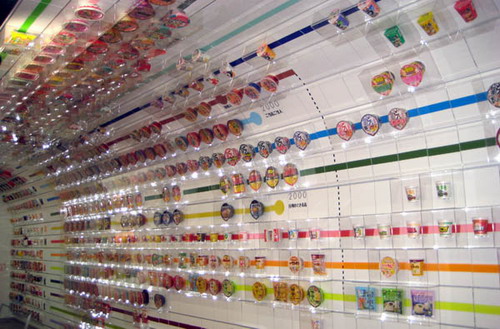 Japan gets another nod for Osaka's Momofuku Ando Instant Ramen Museum, which celebrates the cup noodle. Grateful college students from far and wide bow their heads in thanks. There's a tasting room and even an Instant Noodles tunnel (pictured above).
Massachusetts houses the MOBA – Museum of Bad Art. The museum has been showcasing "art too terrible to ignore" since 1994. They've filled up three museums worth of rooms with awful creations.
Zagreb in Croatia gets personal with the Museum of Broken Relationships. There, you can walk through exhibits pregnant with emotions; each object on display is linked to a breakup of some sort. Visitors are encouraged to donate their own breakup material.
And New York has the Museum of Sex, playfully dubbed MO SEX, which has hosted singles mixers and envelope-pushing exhibits such as "The Sex Life of Animals." A questionable place to go by yourself, but perhaps even more questionable to bring a date.
Are there any other bizarre Beijing museums that you'd recommend?
Photos: thecia.com, Time.com, www.cnm.com.cn, japanistic.com
Comments