Capital Bites: Element Fresh is Back, Win Spooky Brunch, Bagels at CC Sweets and Hats Off at Westin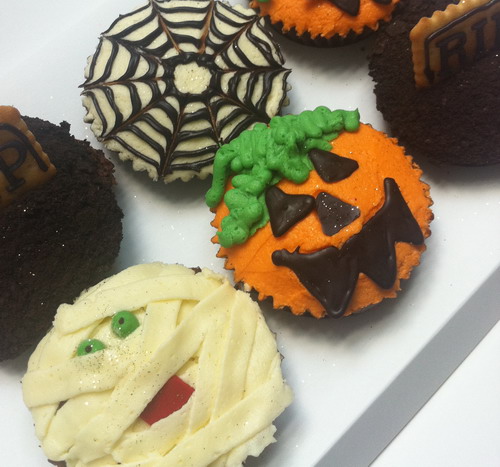 There's a whole lot of frightful partying for you going on this week, but make sure you keep yourselves fortified so you can handle all the booze. We've got some suggestions to that end this week, including another exciting Hats Off event at the Westin Financial Street, Brazil night at SALT, and a new bagel line over at CC Sweets. There's even a chance to win a hangover-busting champagne brunch for two at Spooky Bubbalicious.
As our headline entails, Element Fresh in the Sanlitun Village is back in business, so those who've missed their old standby will be happy to have that option back.
CC Sweets has started a new bagel line. We haven't given it a try yet, but we wouldn't be surprised in the least if they were quite good. More bagels in town is never a bad thing, so we'll be trying them soon and letting you know all about them.
We stumbled by F by Tribute (h/t Beijing Boyce) the other day to check it out. The small but trendy restaurant concept on Nan Sanlitun Lu aims to open in early November.
This Saturday's the Hilton Food & Wine Experience, easily the most-anticipated wine event of the year for the last five years running. If you want to really go big, enter Beijing Boyce's "Party of Five" Contest for a chance to win not just tickets but an overnight stay in the hotel's presidental suite. Otherwise, the event's RMB 280 per person, which includes wine and food tastings from 1-7pm as well as either lunch or dinner. Great deal anyway, if you ask me.
Sunday, you can treat yourself to a champagne brunch at Westin Chaoyang's Spooky Bubbalicious. Check out our competition for one free voucher (good for two) here.
Tomorrow, the Westin Beijing Financial Street will host round two of their big Hats Off events this year, this time featuring Mexico City's star chef, Enrique Farjeat. You can look forward to classy contemporary Mexican cuisine with a twist. Mexico is so hot right now. RMB 400 for a three-course lunch, RMB 800 for a seven-course dinner. Call to reserve (6629 7815).
On Thursday, SALT's having a Brazil night, with a special Brazil-focused four-course menu, cocktails and live music for RMB 398 a person.
Speaking of SALT, we've had some questions about their sister restaurant Terra since the place has been shut since before October holiday. Owners Jennifer and Gaby tell us they've been renovating the space, and it should be back up and running before we know it. We'll keep you posted when we hear a set reopening date.
This Friday, at the China World Hotel, have Boston lobster 15 different ways, from sashimi to thermidor. It's RMB 588+15%, and you can add RMB 100 for free-flow white wine and beer. Call 6505 2266 ext 35 to reserve.
Also on Friday is one of Bar Veloce's free (yes, free!) wine salons. This week sommelier Krishna will focus on those luscious, full-bodied reds (and no, we're not talking about Christina Hendricks). Reservations are required (6586 1006), so nab a spot ASAP!
Which reminds us, the wine seminar hosted by Fongyee Walker taking place this afternoon (which we mentioned in last week' Capital Bites), focusing on Napa Valley wines, is also free. There is a great wine education to be had in this city, folks, and it doesn't have you cost you your firstborn! Go go go!
The Sanlitun Village North restaurants that have been buzzing around for the last few months should be set to open fairly soon. People are spotting hoardings for Greyhound Cafe, the Bangkok-born "fashion cafe" serving Thai and Western/fusion food.
LAN Club's celebrating an anniversary by inviting a guest Michelin chef to man their kitchen from Oct 23-27.
If you're hosting a Halloween party at home, don't forget to check out Lollipop Bakery's Halloween cupcake gift box (pictured above, RMB 399/dozen). It'll help you check off both snacks and decorations in one fell swoop. Plus, her flavor of the month is a seasonally appropriate spiced pumpkin.
Whew, so there you go. Lots to eat so your stomach lining is nicely padded for the ragers ahead. (Or, if you're not the partying type, you have plenty to keep you busy, too.)
Have fun and stay safe!
Photo: Courtesy Lollipop Bakery
Comments