Out to Lunch: Best Midday Meal Deals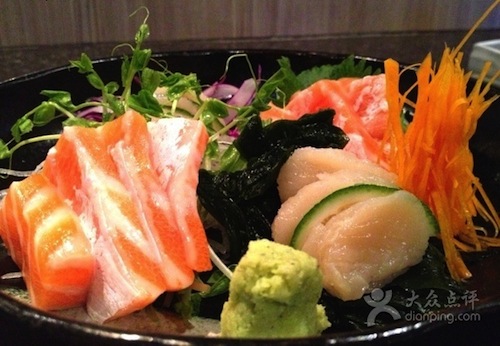 Lunch is the bright spot in a monotonous work day, and Beijing's restauranteurs are constantly working to make it even more appealing. One of the longest-running categories, the city's best business lunches have been recognized by our Reader Restaurant Awards from the start. Naturally, there are far more excellent deals out there than only our top three, but here are readers' favorites to get you started as a lady (or gentleman) who lunches.
Best of the category for the third year in a row, Mosto offers a set business lunch Monday through Friday from noon-2.30pm. Two courses are RMB 95, add dessert for an extra RMB 15 or a glass of house wine for RMB 38. The menu items change weekly. If it's not already sounding like an ideal midday break from the office, know that they will be opening their terrace as soon as the weather warms. Private rooms for 12 or 18 are also available for booking.
Hatsune's business lunch is a departure from their usual menu as it is served as a bento box, the Japanese take on a set lunch. Options run from RMB 75-88. The prices vary according to what main you choose (various udon, rice bowls, tonkatsu, sushi, sashimi among other options) and each box typically comes with a selection of sides like tempura, steamed egg custard, miso soup, salad, a bowl of rice and pickles.
Alameda held the Best Business Lunch throne for five years running (2006-10). Now after nine years of the same style of menu, they are introducing a new format at the start of the year. Alameda continues to offer both two-course (RMB 88) and three-course (RMB 108) meals with house wine for an extra RMB 48 (Mon-Fri 11.30am-3pm). Starters and desserts remain the same, with several selections for each category. Meat-eaters have a new approach to the main course in which you build your own plate by choosing a fish, fowl or meat, plus a side and one of six sauces to accompany. They have also developed a selection of enticing options of starters and mains for vegetarian.
BEST BUSINESS LUNCH
Mosto
Outstanding
Alameda
Hatsune
Photo: www.dianping.com
Comments