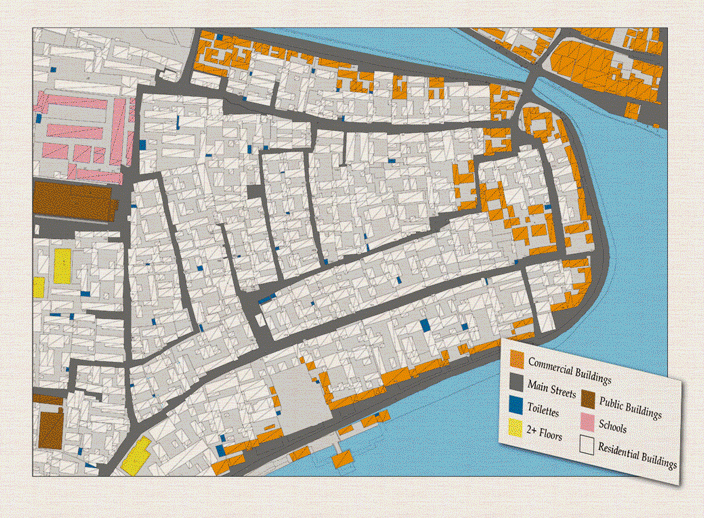 Infographic: The Changing Face of Beijing's Hutongs
Everyone likes a good infographic and Michele Galeotto of Design Hotpot has this week released an awesome visual representation of the history and evolution of Beijing's hutongs.
Upon giving a brief description of the hutong's rise in the capital during the Yuan, Ming and Qing dynasties, the diagram delves deeper into the socioeconomic and geographical significance of hutong life and the degradation and demolition that has occurred since the economic reforms of Deng Xiaoping.
Galeotto, an architectural designer, maps this change through the gradual relocation of hutong residents to high-rise buildings outside of the city center and the disparity in both price for purchase between these structures due in part to the lack of official documentation and recognition of "informally constructed buildings." These buildings serve to expand family's living space and account for nearly 16 percent of all structures with the hutongs, space that would not be compensated for if the family was forced to move, drastically cutting reparation.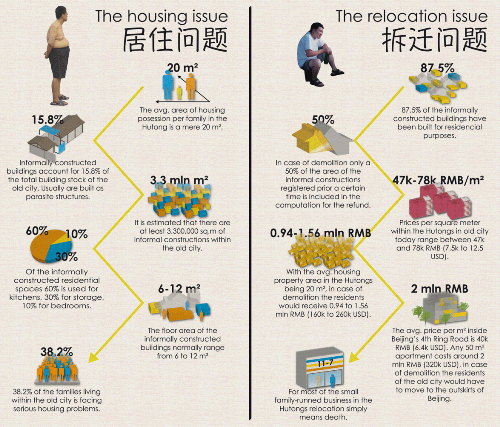 The infographic concludes with a short description of how this move from horizontal to vertical community is reshaping the way that people interact and communicate, namely, less and less in informal meetings or settings. This won't be news to someone, including myself,  who has lived in both a hutong as well as a apartment block. My personal experience was that upon the first day of moving into my hutong spot three people walked through the open door and gave themselves a guided tour while of course asking the mandatory questions regarding rent and the landlord's identity. One lady didn't even live in the neighborhood.
Anyway, click on through and enjoy learning about Beijing's fading treasures or ponder with us as to what the hell is going on with the remodelling of Gulou.
To learn more about Beijing's hutong culture, head to the Shijia Hutong Museum or read about how some of China's rich are repurposing hutong spaces above.
Images: Courtesy of Design Hotpot
Comments