Healthy Directory: Your Guide to Sourcing Wholesome Products
Below we list a number of outlets to keep your fridge stocked and your mind and body feeling fresh. Whether it's buying groceries from organic stores, collecting produce from organic farms, or finding vegetarian and vegan places to eat out around the city, we have chosen the best providers for all your health needs.
HEALTH AND ORGANIC FOOD STORES
The best spots around town and online to restock your organic cupboards.
World Health Store
World Health Store focuses on imported health and wellness products such as vitamins and sports supplements.
Daily 10am-8.30pm. 2152, North Tower, Shangdu Soho, 8 Dongdaqiao Lu, Chaoyang District (5900 2209)
维衡生:朝阳区东大桥路尚都Soho北塔2152室

Lohao City
Lohao City has several locations across the city, stocked with hard-to-find health products, many of which are also organic.
Shuangjing Store: Daily 9am-10pm. 10A, 1/F, Bldg 5, 76 Baiziwan Nanerlu, Chaoyang District (8772 4132)
乐活城双井店:朝阳区百子湾 南二路76号院5号楼1层10A
Tootoo Organic Farm online shop
Order online from Tootoo and get vegetables from their farm in Pinggu, along with other organic daily necessities from cereal to
shampoo, delivered free within the Sixth Ring Road.
Website: shop.tootoo.cn
One-off event: Conrad Farmer's Barbecue
Stock up on organic produce to take home or relax and let the Conrad Hotel's chefs transform your selections into gourmet dishes.
Sep 13, 11.30am-4pm. Conrad Hotel, 29 Dongsanhuan Beilu, Chaoyang District (6584 6256 or farmersbbq@sownsolutions.com)
朝阳区东三环北路29号


ORGANIC FARMS
Get up close and personal with your produce by visiting an organic farm. Many will allow you to get involved with the farm's upkeep.

Little Donkey Farm
Little Donkey Farm was one of the first in Beijing to use the community-supported agriculture model (CSA). Visit their farm in Haidian to buy fresh vegetables.
Houshajian West Village, Sujiatuo, Haidian District (6246 0686)
小毛驴市民农园:海淀区苏家坨镇后沙涧村西
Moon River Farm
Moon River grows its own organic produce and also rents out land to those who prefer to get their hands dirty.
1 Shougang Donglu, Liqiao, Shunyi District
月牙河农场:顺义区李桥首钢东路1号
Green Cow Farm
Started by Lejen Chen, owner of Mrs. Shanen's Restaurant, Green Cow also follows the CSA model. Donggezhuang Village North, Houshayu, Shunyi District (6435 9561)
顺义区后沙峪董各庄 (See greencowfarm.com for details)

VEGAN/VEGETARIAN RESTAURANTS
Beijing has a surprisingly large selection of dedicated vegetarian restaurants, both Western and Chinese. These are some of our favorites.

The Veggie Table
The Veggie Table offers home-style dishes like pasta and chilli in a cozy hutong setting.
Daily 11.30am-11.30pm. 19A Wudaoying Hutong, Dongcheng District (6446 2073)
吃素的:东城区五道营胡同甲19号

Tianchu Miaoxiang Vegetarian Restaurant
The Chaowai Soho branch of this vegetarian restaurant is popular with office workers looking for a healthy lunch.
Daily 11.00am-9.30pm. 2/F, Tower D, Chaowai Soho, 6 Chaoyangmen Waidajie, Chaoyang District (5900 1288)
天厨妙香素食馆:朝阳区朝阳门外大街乙6号朝外Soho大厦D座2楼

Baihe/Lily's Vegetarian
Lily's specializes in mock meat dishes, including a fairly convincing lamb chuan'r.
Daily 10am-10.30pm. 23a Caoyuan Hutong, Dongzhimen Beixiaojie, Dongcheng District (6405 2082)
百合素食:东城区东直门北小街草原胡同甲23号

Read more about all of the organic and vegetarian options Beijing has to offer here.
More stories by this author here.
Email: robynnetindall@thebeijinger.com
Instagram: @gongbaobeijing
Twitter: @gongbaobeijing
Weibo: @宫保北京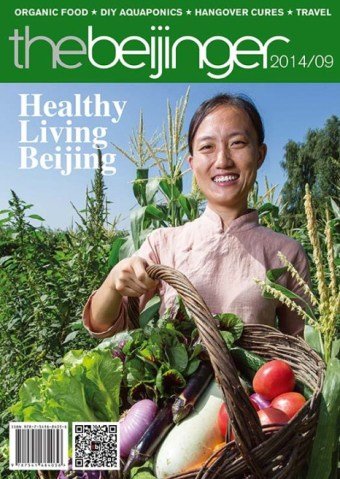 Photos: pie.pconline.com.cn, ejiefang.com
Comments