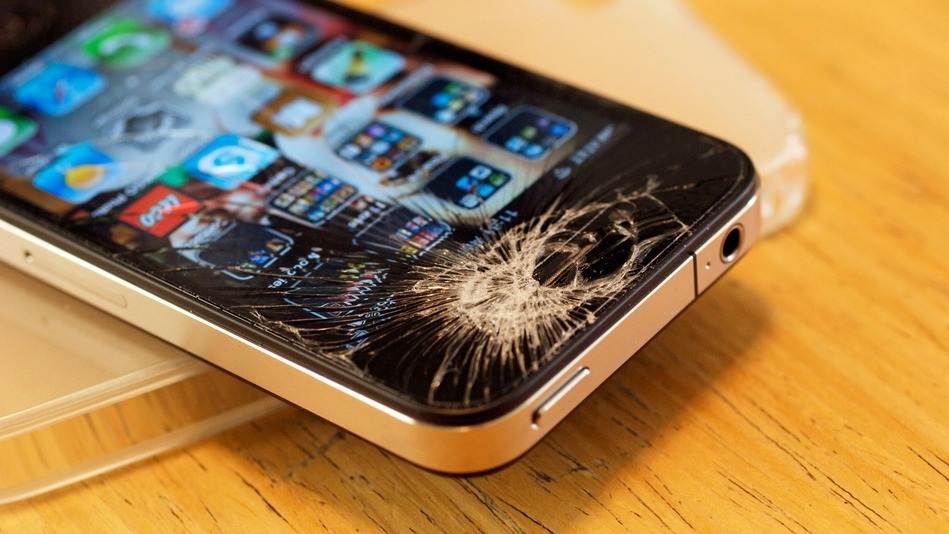 Eat This, Genius Bar! Leledashou Offers House Calls for Phone Repairs
Cracked your smart phone screen? If your device is already out-of-warranty, there may be an easier way to get it fixed than taking it back to the store.
A friend just told me about Leleda, a Chinese app (available for iOS and Android) that allows users to book house calls for phone repairs. I poked around the app this morning and made an appointment. The app is in Chinese, so if you'll need someone to help you read and type characters.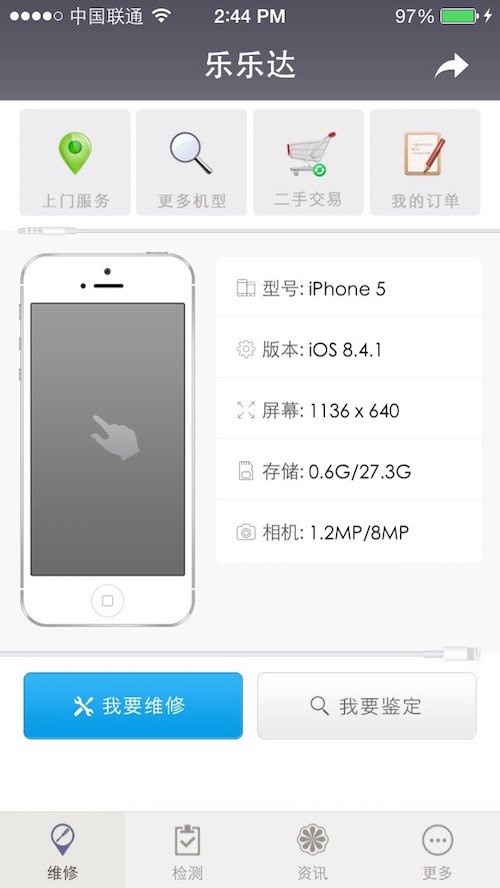 The welcome screen displays basic information about your phone. Just underneath, you can book a house call by clicking on the blue button (see first screenshot) for 我要维修 ("I want to repair").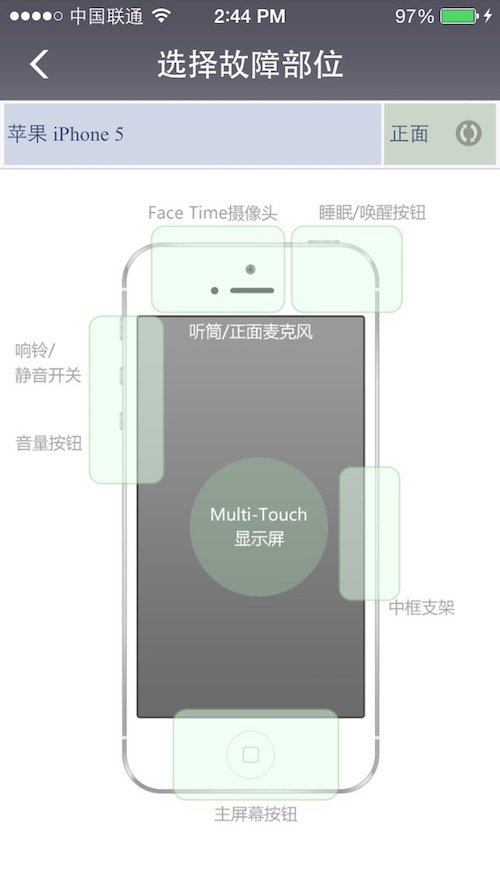 WebMD obsessives will find the next screen intuitive to use; just tap where it "hurts" (click 正面 on the top right corner of the screen to see the back of the phone) and an itemized list of services for that phone part will pop up. 
For instance, tapping the Multi-Touch screen gives you two options: replacing the screen (RMB 380) or trading in your Multi-Touch screen (RMB 180). Note that the screen can be cracked but the LCD liquid and touch function must be intact to qualify for Leleda's recycling program. To pick a service option, tap the orange 维修 button next to it.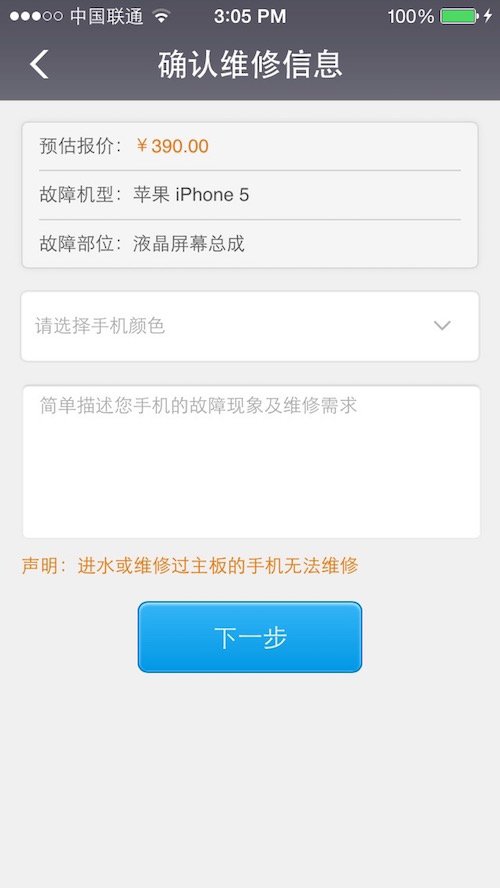 Next, you'll be asked to provide a short description of the problem (your Chinese-speaking friend will come in handy here) as well as specify the color of your phone, if applicable.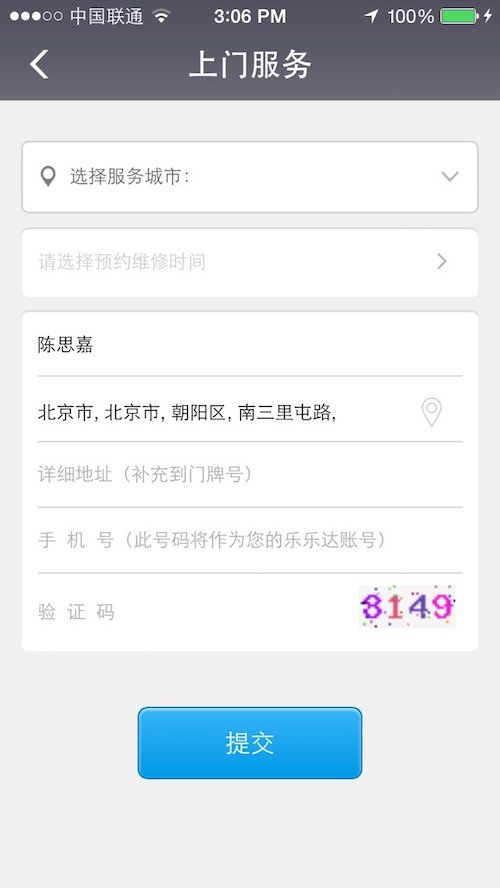 To book a house call, select 上门服务. Enter your mobile number and address in Chinese, then specify a preferred time and date for the repairman to come by. Double-check your appointment details and tap 提交.
Note that the house call service costs an additional RMB 68 on top of the repair fee. A customer service agent will contact you within 24 hours to confirm the repair details.
I made an appointment to repair my iPhone 5, so I'll update this post after the house call.
This article first appeared on our sister site beijingkids.
Images: Sijia Chen, mshcdn.com
Comments