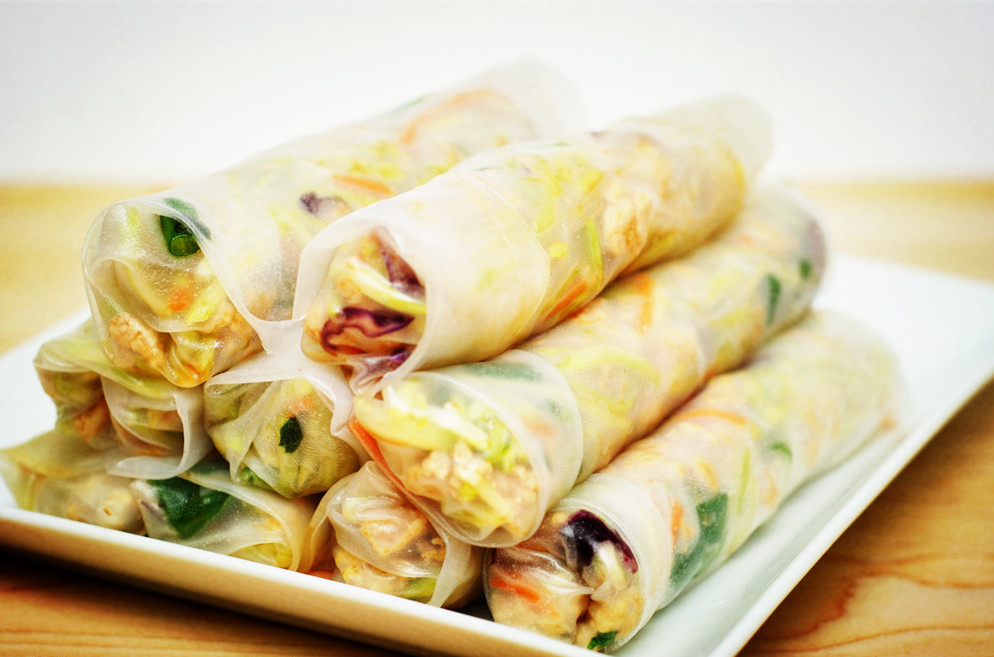 A Beginner's Guide to Lao Beijing Dishes and Snacks
Beijing cai may not considered the most refined of Chinese cuisines, but it does have its highlights of down-home goodness. Essentially an amalgam of many regional styles (especially Shandong), the capital's cuisine ranges from fabulously luxuriant imperial dishes made from exotic ingredients (bear paw, anyone?) to wheat-based staples (noodles, pancakes, steamed buns and the like) as well as Hui-style (China's ethnic Muslim minority) street foods, sweets, and snacks.
RELATED: Lao Beijing Street Snacks: An Introduction
In this series, we present the first part of a list of some of the capital's better known dishes along with places to try them out. If you have any additional suggestions for places to try these dishes, or other Beijing eats, please feel free to leave them in the comments below.
 
Ai Wo Wo (艾窝窝)
This Hui-style sweet snack dates back to the Ming Dynasty and was a favorite of the Empress Cixi. It's made of a sugar-filled ball of glutinous rice" and somewhat resembles Japanese and Taiwanese-style mochi (or moji). Sold in street stalls around town, it's also available at lao Beijing eateries like Jiumen Xiaochi. 
 
Bao Du (爆肚)
Tripe isn't for everyone – it's a take-it-or-leave-it kind of dish. But if you're an adventurous eater, you'll find it to be exquisite when properly prepared. The best tripe dish I've ever had was a Roman specialty called "Trippa alla Romana" – served in a delectable tomato and parmeggiano sauce and cooked so tender it tastes like chewy pasta – but bao du, when it's boiled to perfection and served with fresh cilantro and sesame sauce, is right up there. Most lao Beijing restaurants serve this quintessential dish, but the best bao du I've had was at Bao Du Feng (爆肚冯, inside Jiumen Xiaochi, 1 Xiaoyou Hutong) on Deshengmen Nei Dajie near Gulou.
Beijing Duck (北京烤鸭 )
Of course no list of Beijing specialties would be complete without the capital's most famous dish and there certainly is no shortage of places that do divine duck. There are many, many places I would recommend (not least of which is the perennially popular Da Dong), but my personal favorite is Bian Yi Fang, another well-known laozihao (time-honored brand) that dates back to the Ming Dynasty and purportedly still slow-roasts their ducks in the traditional way. I can't vouch for the veracity of this marketing claim, but their duck is undeniably delicious (albeit getting pricier and served in somewhat more pretentious settings, no doubt to keep up with Da Dong).
Chun Bing (春饼)
Essentially a Chinese-style burrito, chun bing are as healthy as they are delicious. The bing (resembling thin, chewy crepes) can be made from millet, mung bean, corn, spinach and even carrot with even more varieties for the fillings, which typically consist of a combination of stir-fried vegetables, fried eggs and assorted meats. My favorite chun bing joint (aptly named Chun Bing Jing Wei Cai) is just south of Fangjia Hutong on Yonghegong Dajie near the Lama Temple – order the "Jing Dian Chun Bing" ("Classic" chun bing, pictured above), which comes with a steaming basket of assorted bing made from different ingredients and your choice of fillings (we love the egg and shrimp). This restaurant also does a damn fine bowl of zajiangmian (see below).
 
Da Lu Mian (打卤面)
Beijing cuisine has noodles galore and this dish, which literally means "noodles with gravy," is probably its most "down-home" variety. It may not always look advertising (said gravy often resembles hot and sour soup at best, or gooey brown mush at worst), but it's usually stick-to-your-ribs tasty and perfectly filling on a blustery day. Noodle joints across the city, including Jing Wei Mian Da Wang by Qianhai, serve this homestyle favorite.
Erguotou (二锅头)
You've seen these little green bottles everywhere. Maybe you've even imbibed (and perhaps, suffered the consequences). What can be said for Beijing's official baijiu (白酒, made from sorghum and 56 proof) is that you ought to try it, at least once, if not simply to know why you'll never want to drink it again.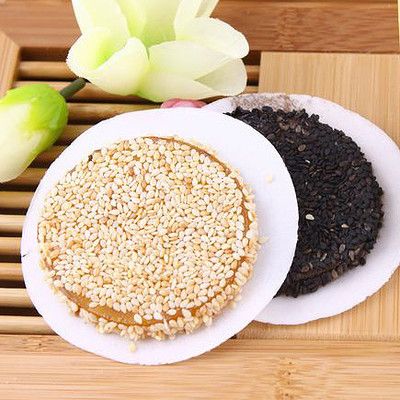 Fuling Jiabing (茯苓夹饼)
This Beijing specialty is made from a batter of flour, poria (a type of fungus, also known as "tuckahoe"), honey and sweet osmanthus that is fried into paper-thin crispy wafers and filled with a "mixture of honey, granulated sugar, confect, pinecones and crushed kernels." It was originally concocted as a medicinal food for the Empress Dowager Cixi and is now sold in most specialty snack shops.
Gezihe (饹馇盒)
Another typical Hui (Muslim) snack, gezihe are made from pumpkin, carrot, radish, eggplant or potato-based starch that is then mixed with pepper, salt, soy sauce and green onion and fried into crispy little bits that resemble chopped up sections of youtiao (fried dough sticks) and served wrapped in bing (pancakes) or as a standalone snack that is often dipped in pepper-salt.
Hutazi (糊塌子)
Made from zucchini (or cucumber), flour and salt, these pancakes are eaten with vinegar and is a typical lao Beijing homestyle dish.
This article originally appeared on our sister site beijingkids.
Photos: Jerry Chan, en.beijing2008.cn, citysbs.com, blog.sina.com.cn, news.xinhuanet.com, kaleidoscope.cultural-china.com
Comments