What's Up in Beer: New Beers at Dongling, Jing-A, and Slow Boat, Special Discounts for GLB's Special May 1 Release
The weather during the coming holiday is forecast to be a fabulous 31 degrees. We're not sure about you, but we're ready for long days of sunshine and ice-cold beers. Let's see what the city's liquid-treasure-making breweries have in store for us this Labor Day weekend (in alphabetical order).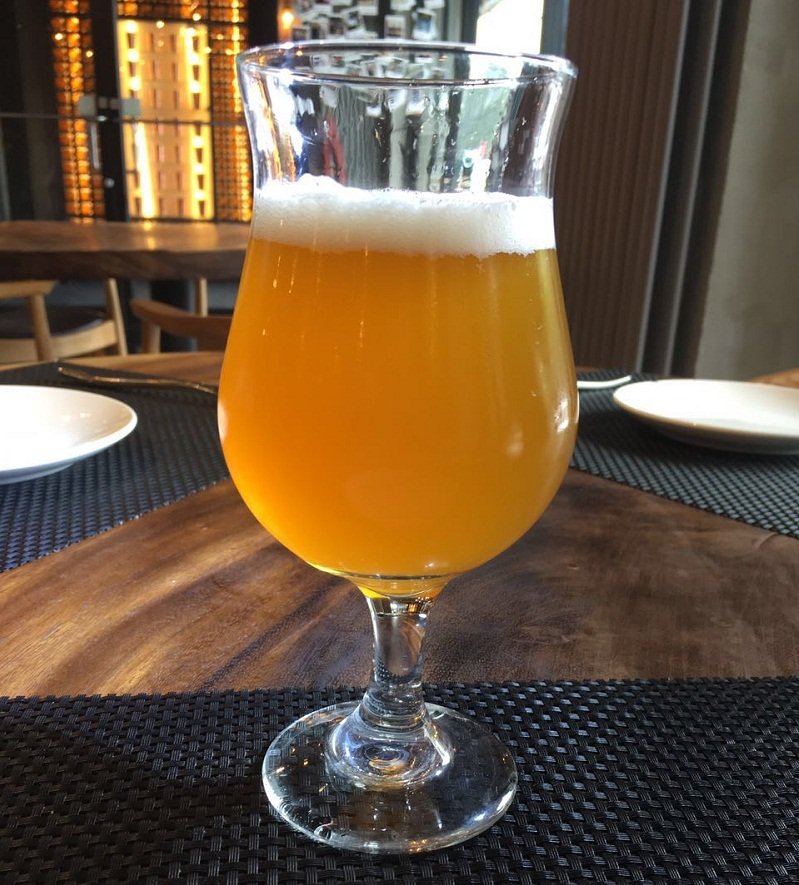 Good news for geeks in Shangdi, Dongli Brewery just released their Oak Blonde Ale, with 6.3 percent ABV and 21 IBU. The new brew features a fruity aroma from Belgian yeast, and a sweetness from the malt, with a smooth finish. Unlike Belgian beers, this blonde ale is more like a lager, and tastes like Champagne. They also serve beer mojitos for the cocktail lovers, which go down particularly well when basking in the sun.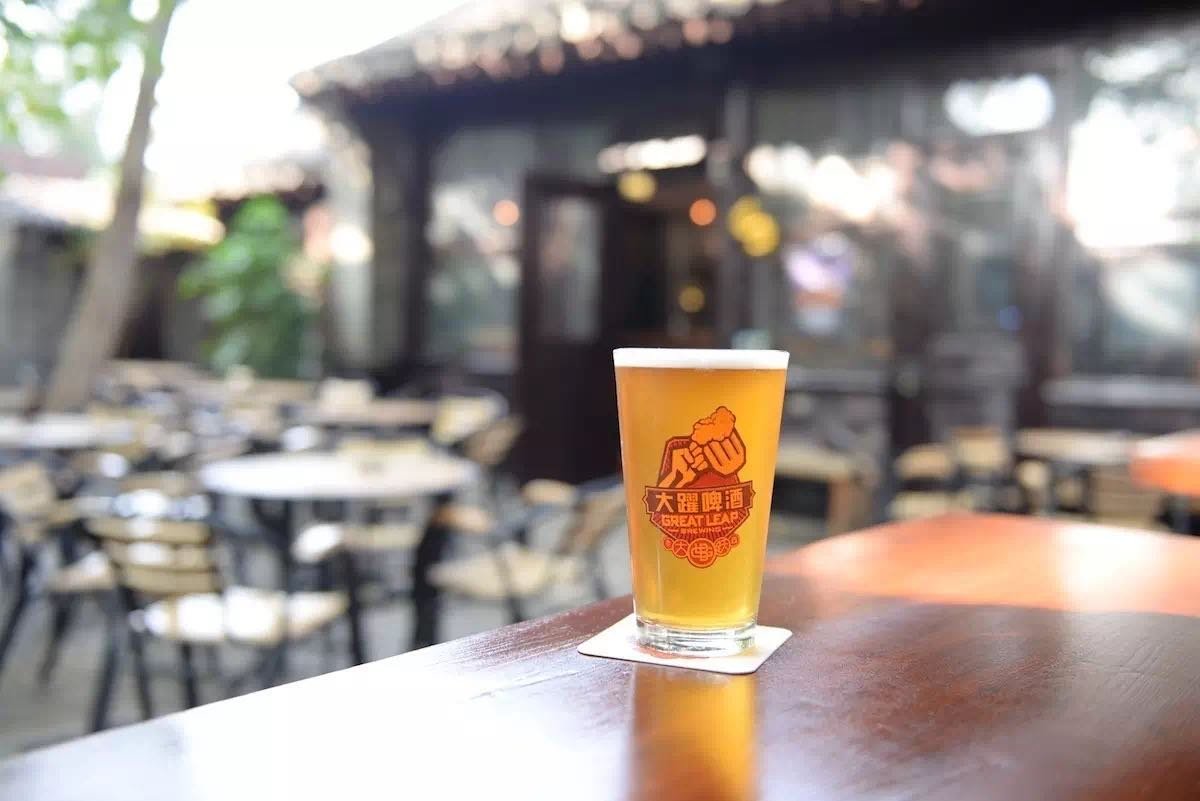 Great Leap Brewing's Hidden General IPA and Edmund Backhouse Pilsner are back on tap at all three taprooms. The seasonal Hidden General IPA is infused with chrysanthemum flowers in order to highlight the floral aromas of Mandarina Bavaria hops. The beer is named after Hua Mulan, China's real life Beatrix Kiddo. As for Edmund Backhouse, he claimed, but has since been discredited, to be a confidence of Qing royal family.
On May 1, at 1pm, famous historian and collectivist Jeremiah Jenne (see articles by Jenne here) will host a history lesson on both Hua Mulan and Edmund Backhouse. RMB 120 or RMB 100 (advance), will get you a Hidden General IPA and an Edmund Backhouse Pilsner, as well as a bunch of cool stories about these mysterious figures in Chinese history. Contact jimmy@greatleapbrewing.com for more information and reservations.
One last GLB announcement: they're changing their growler pricing and exchange policy. All growler prices will increase by RMB 10 per beer, and there's no longer a RMB 20 growler deposit. From May 8 to June 1, you can exchange five empty growlers for one free beer.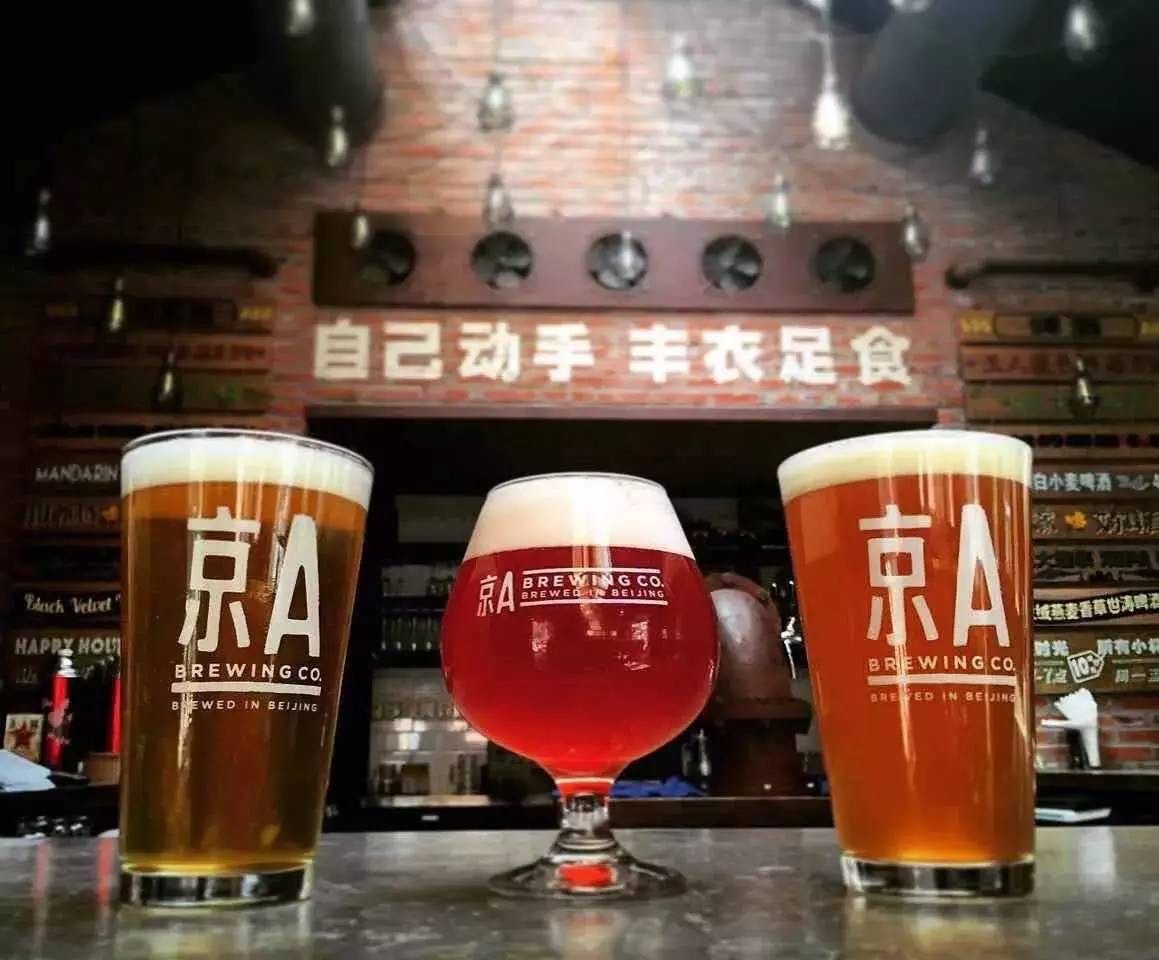 Jing-A Taproom have three new beers on tap: Party Beer Helles with 5 percent ABV and 20 IBU – a refreshing single-hopped helles lager brewed with Saaz hops and light malts, and perfect for a summer afternoon session; Mikayla with 6 percent and 20 IBU – a new spring saison to celebrate owner Alex Acker's newborn baby girl, Mikayla (lovely!), featuring a complex farmhouse ale taste, brewed with with grains of paradise, magnolia flowers, and coriander seeds; and a Raspberry-Passionfruit Beijinger Weisse, with 5.5 percent and 10 IBU – a tart and refreshing kettle sour infused with raspberry and passionfruit.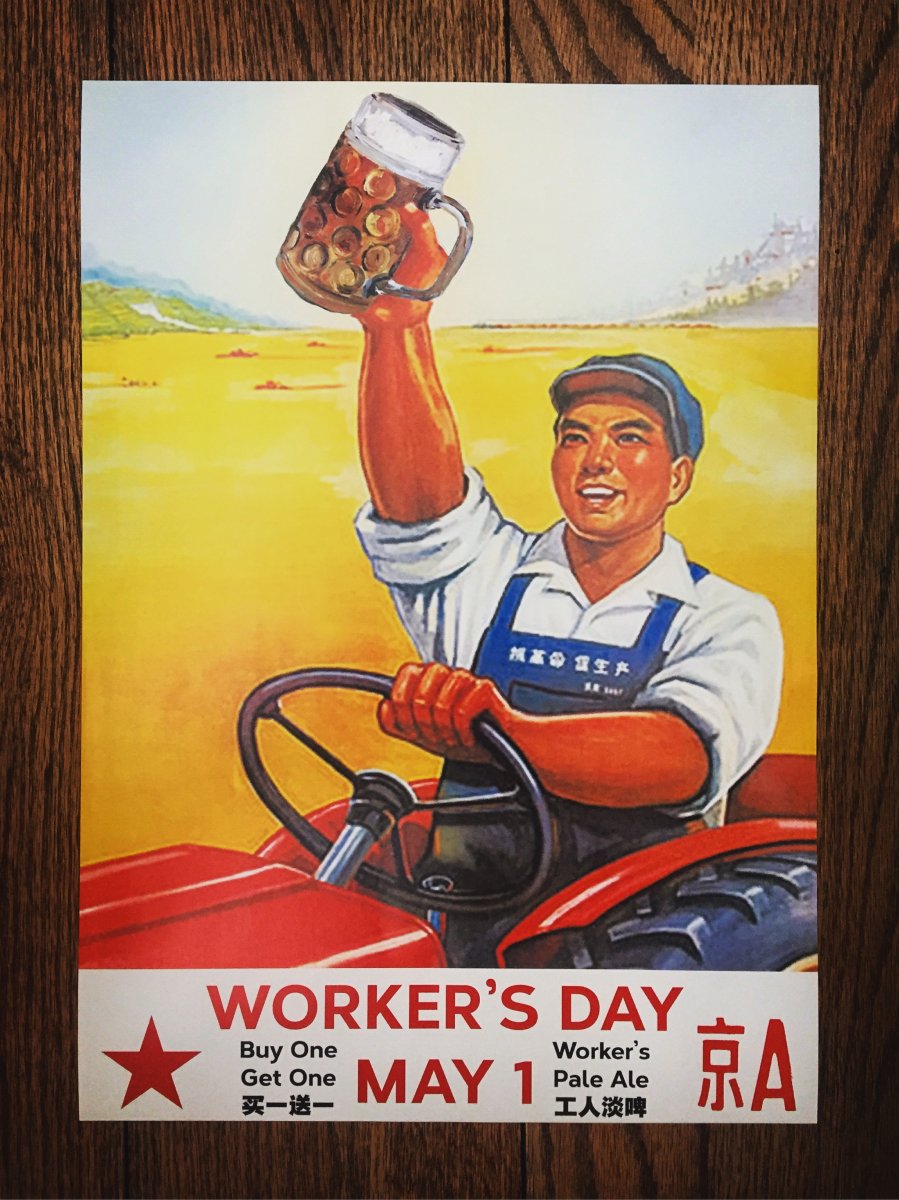 You can't have a Worker's Day without Worker's Pale Ale (if it's not already a tongue twister, try it after a couple of pints of Worker's Pale Ale). Buy-one-get-one free on Worker's Pale Ale all day on May 1.
Although busy readying their new location, Slow Boat Brewery have still managed to squeeze in some time to put two new beers on tap. Their Maibock, with 6.75 percent ABV and 25 IBU, is a stronger, darker, and hoppier version of a lager, and released to coincide with the German Maifest holiday. This strong, malty German lager beer has a notable hoppy, and slightly sweet flavor, has a dry finish, and is a deep amber color with an off-white creamy head. Although boasting a fairly high alcohol content, there is no "boozy" character to this beer, and its moderately high carbonation makes it is a very refreshing beer for the warmer weather.
The second new beer, the Tea Clipper Wheat has 4.7 percent ABV and 15 IBU, and is an American-style wheat ale and the first brew of Slow Boat's new seasonal Tea Beer Series. Brewed using Yunnanese Red Tea (dianhong), it has a medium-body and a light gold hue. An initial sweetness makes way for a savory finish with hints of cocoa and orange blossom honey, contributed by the tea, and perfectly complementing the citrus flavors of the Equinox hops.
Phew! Plenty to do and plenty to drink this Labor Day weekend – see all of Beijing's drinking related events here!
More stories by this author here.
Email: tracywang@thebeijinger.com
Twitter: @flyingfigure
Instagram: @flyingfigure
Photos: Great Leap Slow Boat, Jing-A, Dongli
Comments