What's Up in Beer: Nbeer's Brunch, New Imports at El Nido, North Capital and Amilal, Koli's Camp's Tasting Competition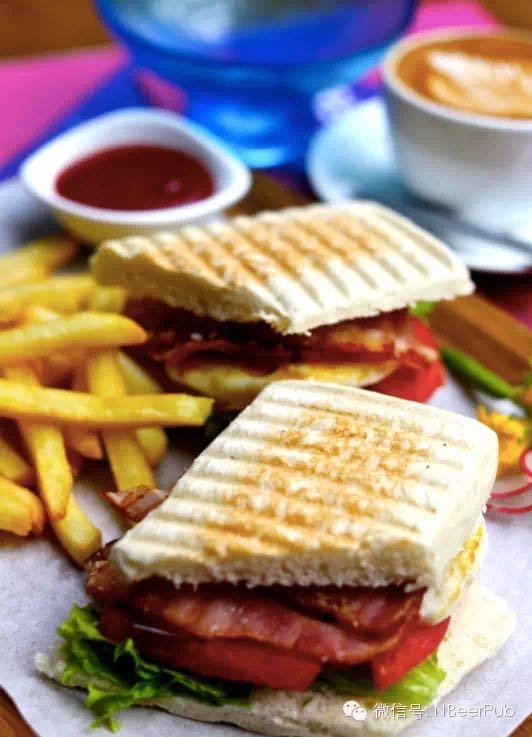 Nbeer's Huguosi branch is starting to serve brunch on weekends. The panini set ranges from RMB 28-40; the croissant set brunch is RMB 72; and the whole bread set brunch is RMB 62, including a whole wheat bread, baked beans, baked tomatoes, a fried egg, Italian sausages, and bacon. The Berliner Weisse 3.3 percent and raspberry Berlinerweisse 4.2 are back to tap now.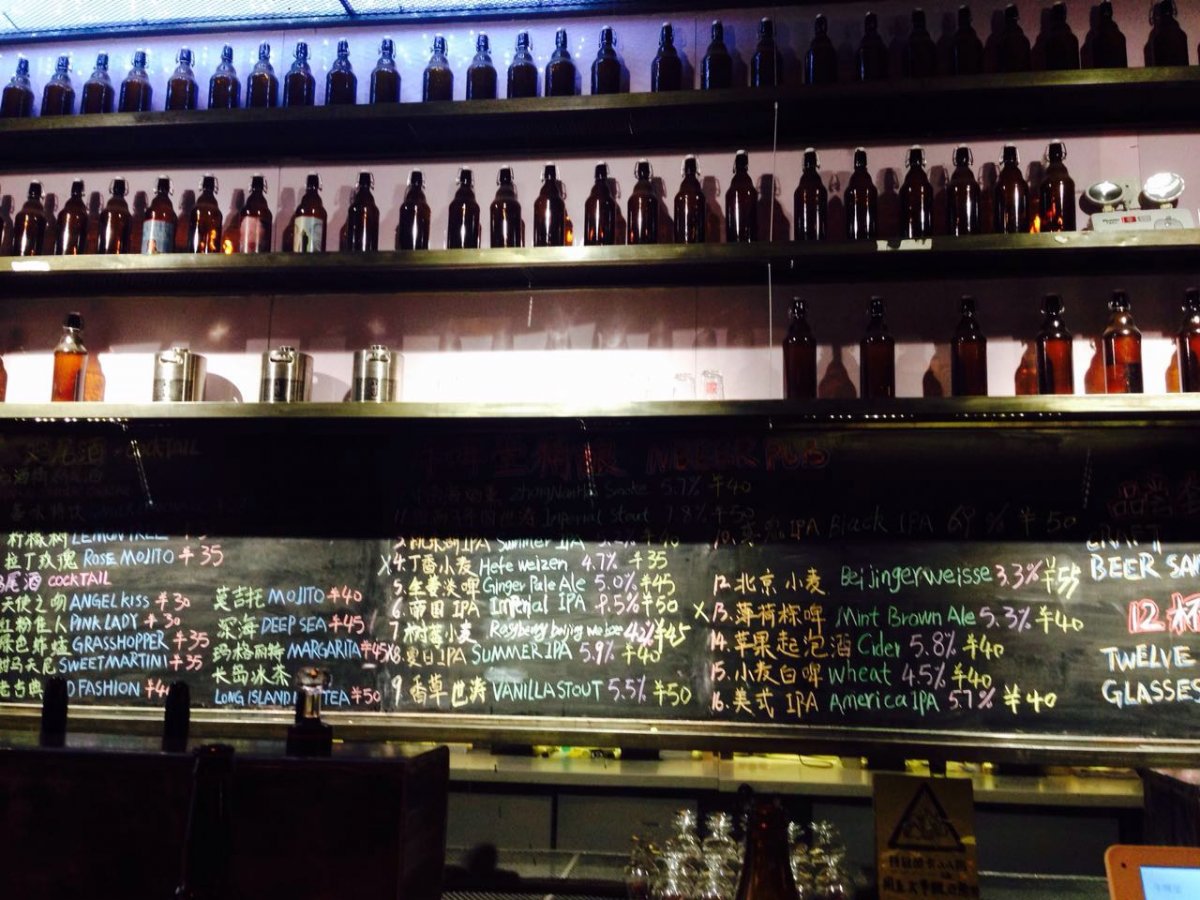 Nbeer's Sanlitun Soho branch has begun selling bottled beers from Sweden. For non-beer drinkers, check the blackboard, they also provide cocktails. This branch also plays disco music non-stop now.
El Nido has new beers from four breweries on tap: Amarillo, 9.2 percent ABV; American Bitter Op & Top, 4.5 percent from Dutch brewery De Molen; Big Eye IPA; and Grunion Pale Ale from American brewery Ballast Point. The Big Eye is a popular IPA with 7 percent ABV, and dry-hopped Columbus and Centennial hops to add more flavors. It is one of their (Ballast Point's, not El Nido's) most popular beers. The pale ale is balanced with summer melon aromas and herbal flavors, with 5.5 percent ABV.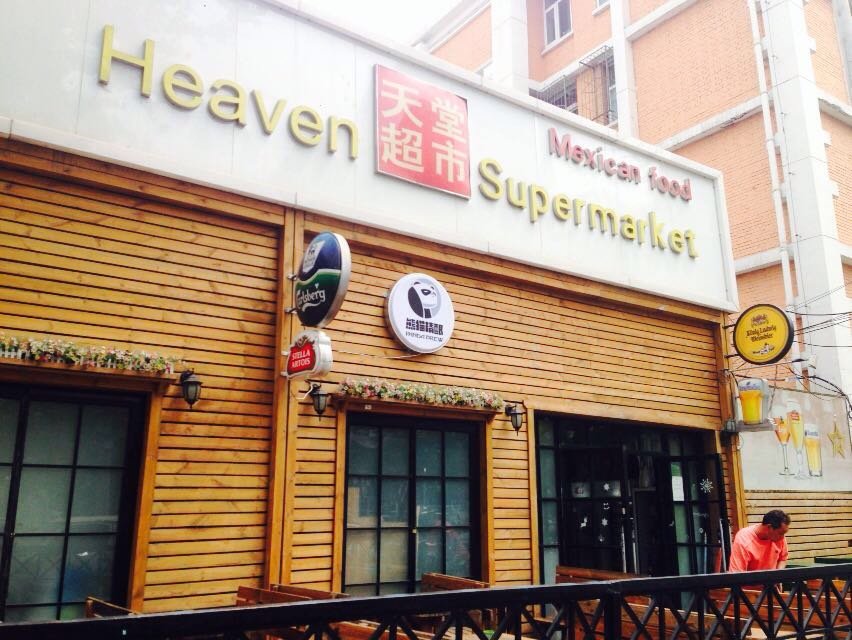 Panda Brew marches into Heaven Supermarket. Surprised? No, not at all.
Amilal, the cozy cocktail bar, also serves bottled beers, from Goose Island's Honker's Ale to five popular beers from Karl Strauss, such as Pintail Pale Ale, Tower 10 IPA, Red Trolley, Mosaic, Amber and Wheat, as well as Brooklyn, Leffe, Hoegarden, Laqunitas, Ballast Point, and Beer Lao.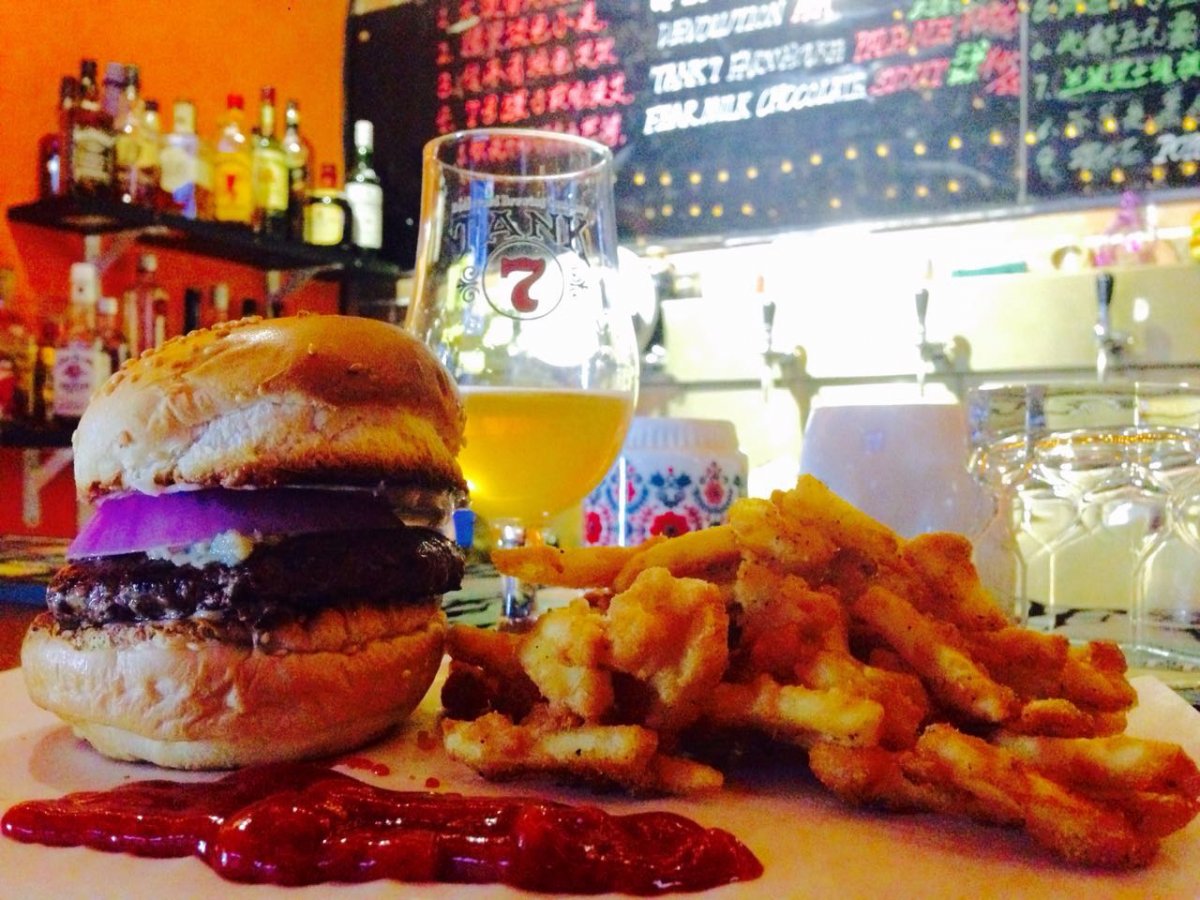 North Capital is launching its Dragon Bleu Bacon Burger (RMB 60), is a rich and juicy burger with blue cheese on it. The new version includes Not Your Mum's Fries (RMB 30). They're crispy on the outside, soft on the inside, and so good, yum yum.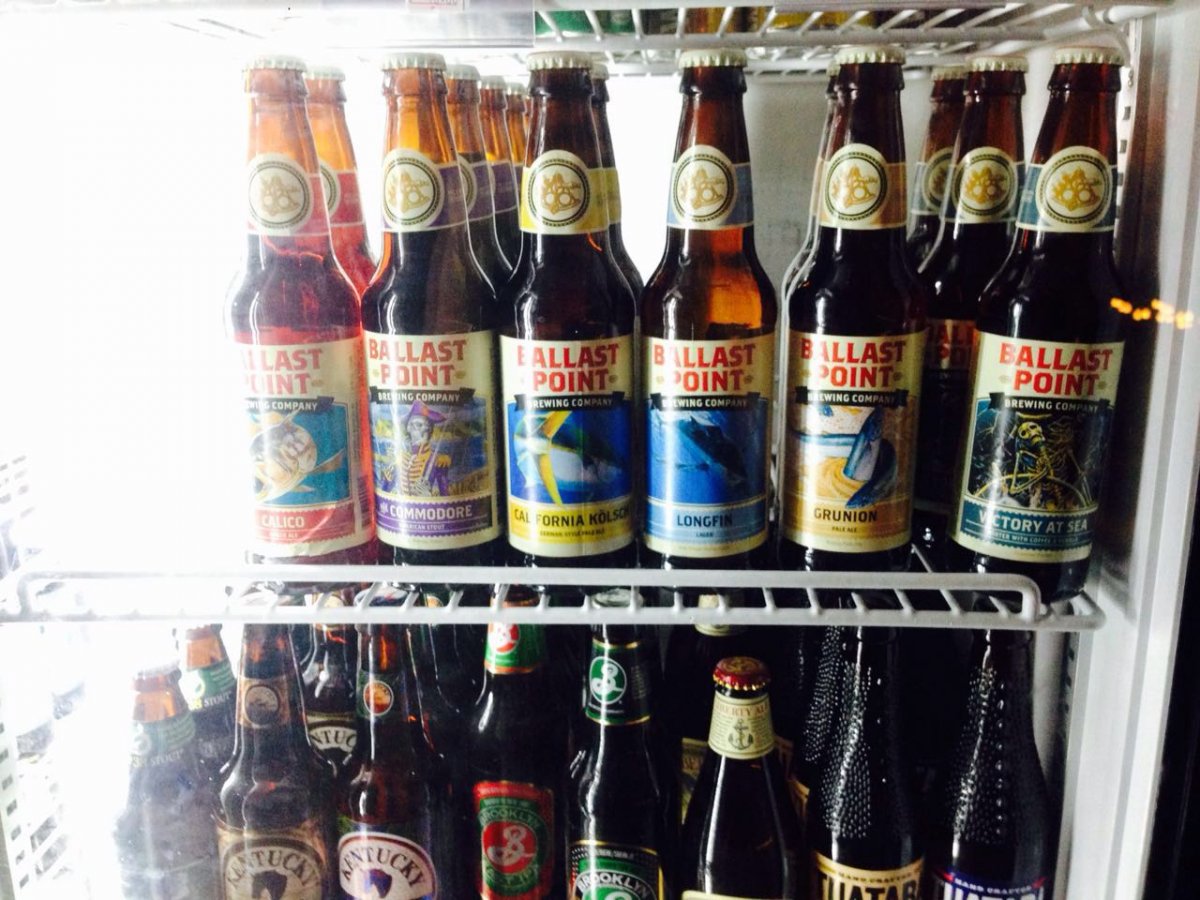 They also imported some bottled beers from Ballast Point. At the moment they have Calico, Commodore, California Kolsch, Longfin, Grunion, and Victory at Sea. They also have several new beers on tap. We recommend the Tank 7 Farmhouse Pale Ale, with 8.5 percent ABV (RMB 50), which is a sweet and strong pale ale; and Fear Milk Chocolate Stout with 5.5 percent (RMB 45) from Italian brewery Brewfist, which has a strong, smoky flavor. They have happy hour from Monday to Friday, with RMB 10 off on all beers on tap; on Wednesdays RMB 10 off all burgers; on Thursday, it's five percent off per beer cumulative, up to 50 percent on Thursdays.
Koli's Camp is doing a weekly tasting competition from May to June. Claim your spot (up to 50 people per week), then show up next Saturday afternoon at 4pm, and taste their four beers. If you can name the beer style and ingredients, the two people with the highest number of correct answers will receive RMB 2,000 coupons, and those placing third through fifth will receive RMB 1,000 coupons. Reserve by calling 8046 0079.
More stories by this author here.
Email: tracywang@thebeijinger.com
Twitter: @flyingfigure
Instagram: @flyingfigure
Photos: Nbeer, El Nido, North Capital, Amilal, Koli's Camp, Tracy Wang
Comments