There Will Be Bread: New Promising Bakery Opens on Xingfucun
The food scene at Xingfucun is bustling, and is now home to our favorite youpomian spot Ling'erjiu, Vietnamese Banh Mi Rollbox, the small but good Kuan's Bar & Dining, O'Steak, O'Pasta, Comptoirs de France … Not to mention The Crib's food court right around the corner. Well, now we can add another newby to the list, There Will Be Bread had appeared, which appeared just after Christmas.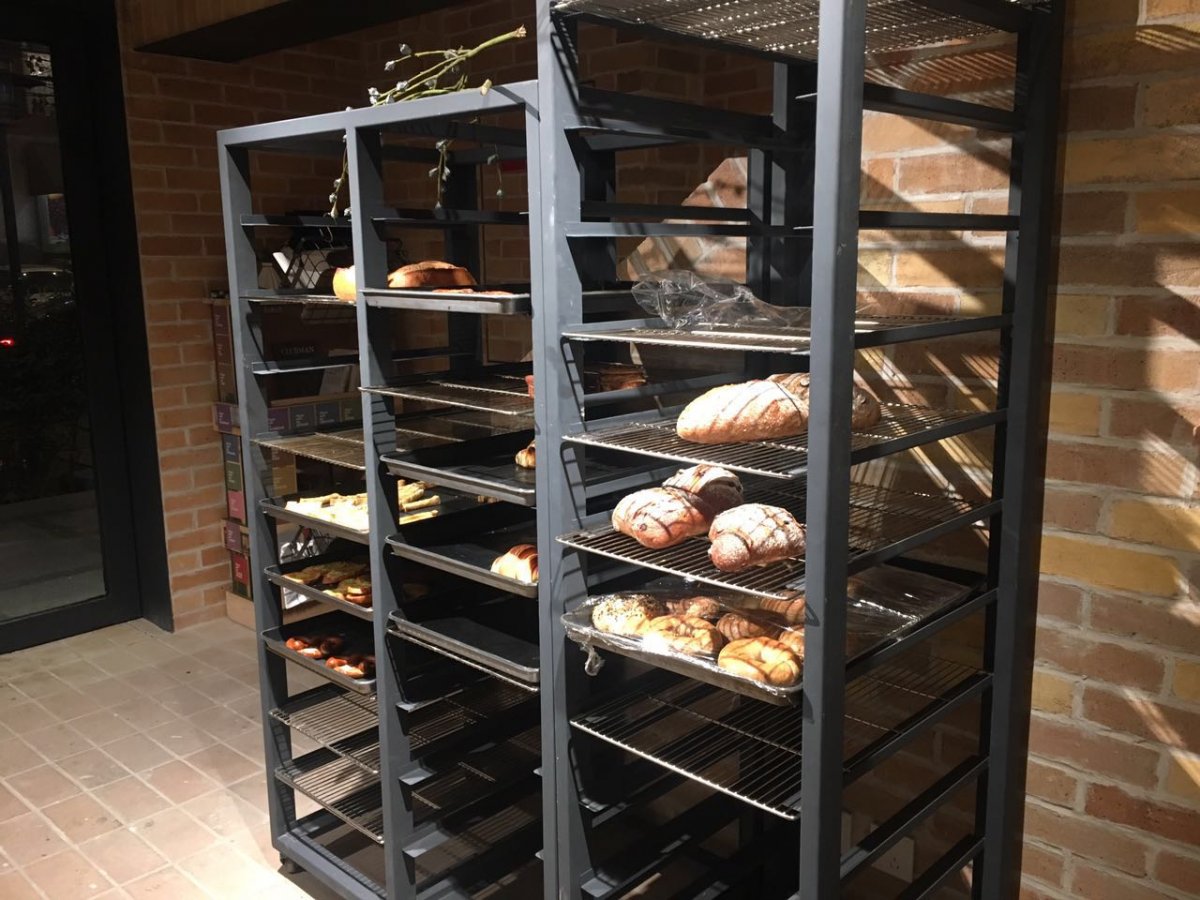 You have to be ambitious and confident to open a bakery so close to Beijing staple Comptoirs de France, or a little bit crazy. Unlike Croissant Village at Topwin Center, the variations of breads here are relatively simple – take your pick from daily toast (plain RMB 18, milk RMB 20); baguettes (mini size RMB 12, traditional RMB 18, and fermented RMB 21); as well as five different kinds of bagels (RMB 20-22); cinnamon rolls (RMB 22) and croissants (RMB 25); rye walnut (RMB 45), brazen (RMB 12), and country bread (RMB 35).
When we stopped by in the evening, most of the breads had already sold out but we still managed to get a cinnamon roll which was very sweet and adequately cinnamon-y. The cinnamon croissant was similar although less crispy and more dense, and a little more pricy at RMB 25 when compared to the croissants (RMB 12-18) next door at Comptoirs de France, which is a shame given that it was a little lacking in size. However, the chestnut pastry (RMB 17), sits more towards the savory side of the spectrum, and came out our favorite of the bunch.
The wares are baked onsite daily then placed out on upright metal trays on the shop floor, so you can choose from the selection yourself. They also offer coffee and hot drinks. The staff was kind and warm too, and the bakery has a relaxing, homely atmosphere. It turns out that this winter, there will be bread.
There Will Be Bread
Opening times vary (soft opening). 5-155 Xingfucun Zhonglu, Chaoyang District (no phone)
面包会有的:朝阳区幸福村中路5-155
More stories by this author here.
Email: tracywang@thebeijinger.com
Twitter: @flyingfigure
Instagram: @flyingfigure
Photos: Tracy Wang
Comments