Bathe in Beer: The Beer Spa on Xindong Lu Provides Relaxing Beery Times
Are you feeling tired of drinking beer and would now like to potentially drown in it instead? Well, the beer gods have heard you: the first Beijing beer spa has opened on the second floor of the Star World Hotel on Xindong Lu.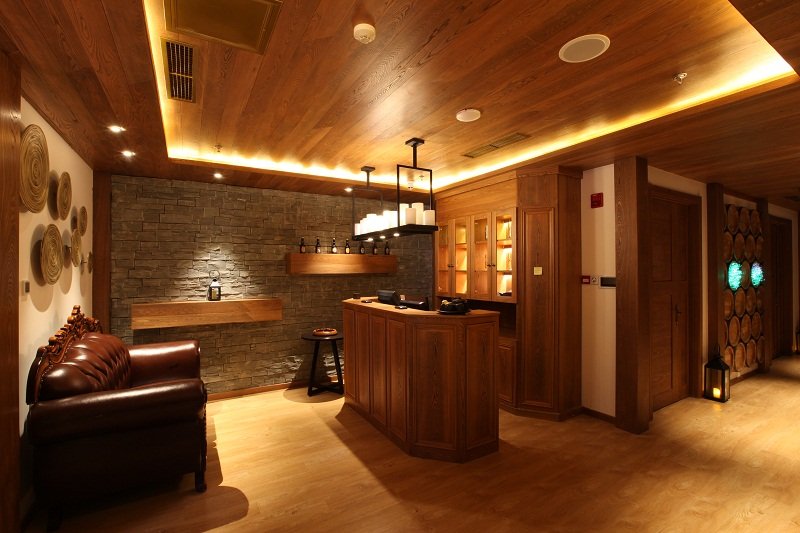 The wooden décor is similar to that of a European sauna: the wall at the entrance is decorated with German beer barrels and there's a wooden bath tub in each room complete with a mug of beer on the side, as well as beds for massages, a private bathroom, and two lounges. The procedure is similar to a regular spa – take a shower first, then jump in the wooden bath (which is kept at a steady 45 Celsius degrees and continuously bubbling), then enjoy a back massage.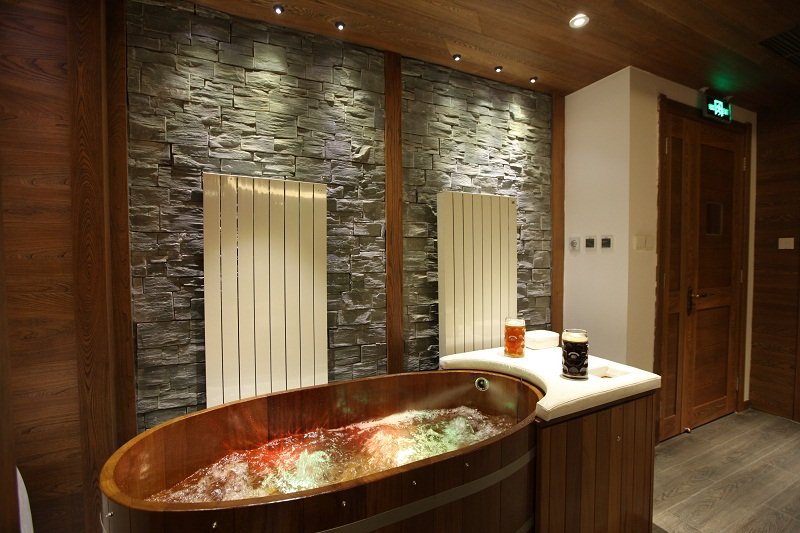 The bathing is actually similar to the process to how beer is brewed, except you've been thrown in the tank too and are swilling around with the hops, malt, and yeast, as well two liters of Schwartz beer from Hacker-Pschorr Brauhaus Beijing. If that wasn't dizzying enough, during the entire spa and massage session, you can also sip on unlimited Schwartz beer in a Bavarian-style glass.
This beer bath is owned by the German brand Premedion, and it is believed that a soak in these all-natural suds can help improve your skin and hair, as well as boost your metabolism. Unless you're treating this like a free-flow session, of course, in which case we're sure it will only slow down your metabolism.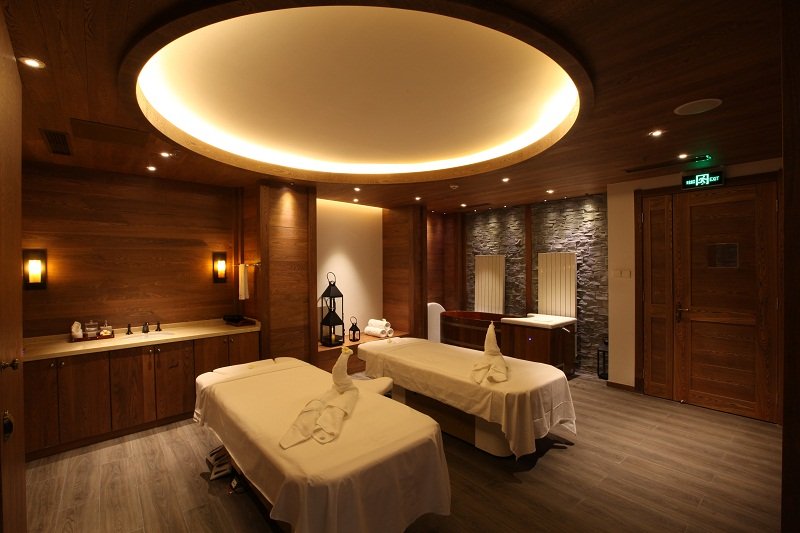 The entire experience of the beer spa and a massage consists of a 20-minute beer spa, a 60-minute essential oil massage, a 20-minute exfoliation, and a 20-minute rest, with free-flow Hacker-Pschorr beers during and in between. Unfortunately it is not inexpensive (RMB 1,600 for 120 minutes). There are also other packages, including a full-body massage (60 minutes at RMB 720), full-body exfoliation (RMB 320), a facial treatment (RMB 460 or 920), an essential oil massage (60 minutes at RMB 720, or 90 minutes for RMB 1,080). Think of it as your New Year's treat to yourself: for once, you aren't covered in beer because you drunkenly poured it on yourself, but you're actually bathing in it for the health benefits. 
The Beer Spa by Premedion
Daily 10am-11pm. 2/F, Star World Hotel, Bldg 3, 12 Xingdong Road, Chaoyang District (6255 3300 ext.299)
星天地啤酒浴: 朝阳区新东路12号院3号楼星天地酒店二楼
More stories by this author here.
Email: tracywang@thebeijinger.com
Twitter: @flyingfigure
Instagram: @flyingfigure
Photos courtesy of The Beer Spa
Comments