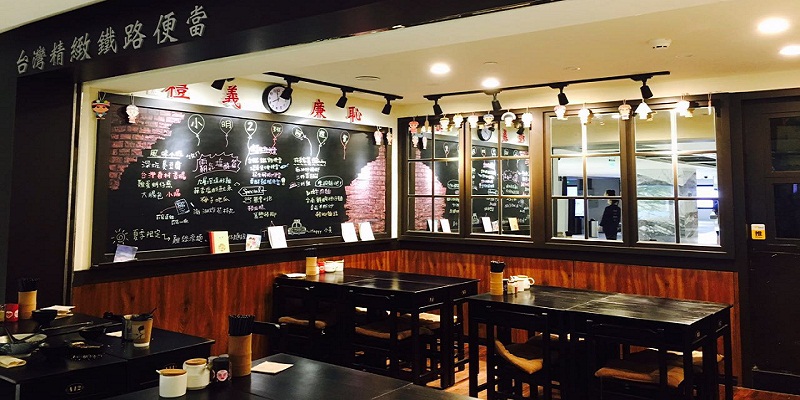 Taiwanese Biandang Goes Back to School at Topwin Center, Little Ming Taiwan Railway Mealbox
Taiwan is famous for its pretty landscapes as well as its delicious local street foods, even the mealboxes (biandang) on its trains. Opening last summer, Little Ming Taiwan Railway Mealbox is located on the fifth floor of Topwin Center and combines two popular Taiwanese culinary elements: classroom decor and Taiwan railway mealbox cuisine.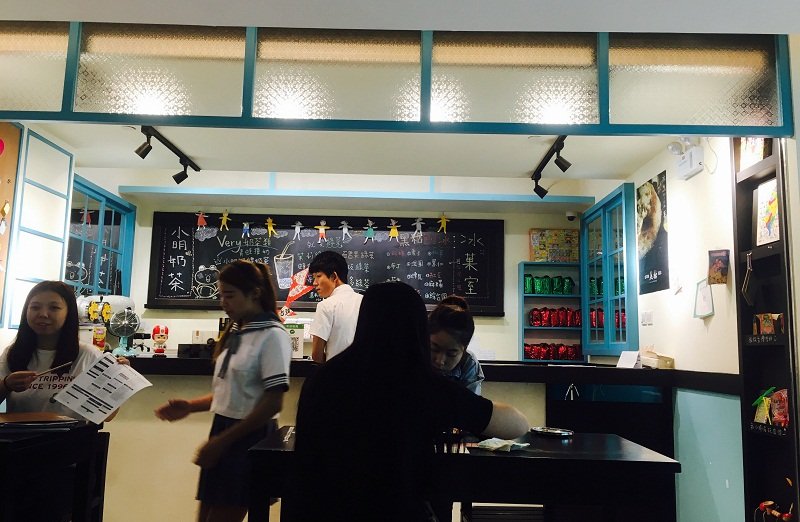 The two dining areas are decorated in a classroom theme – a blackboard, a platform as the cashier desk, and tables and chairs esembling school desks – threatening to sacrifice some degree of comfort for the sake of style. The waitresses are all dressed in school uniforms – no, not like the skimpy things you see on pay-per-view – and to make it feel more like school, the menu is laid out like a test, with "homework" written at the top (unfortunately only in Chinese). You use the pencil to tick the food items you want, then hand the test to one of the uniformed staff.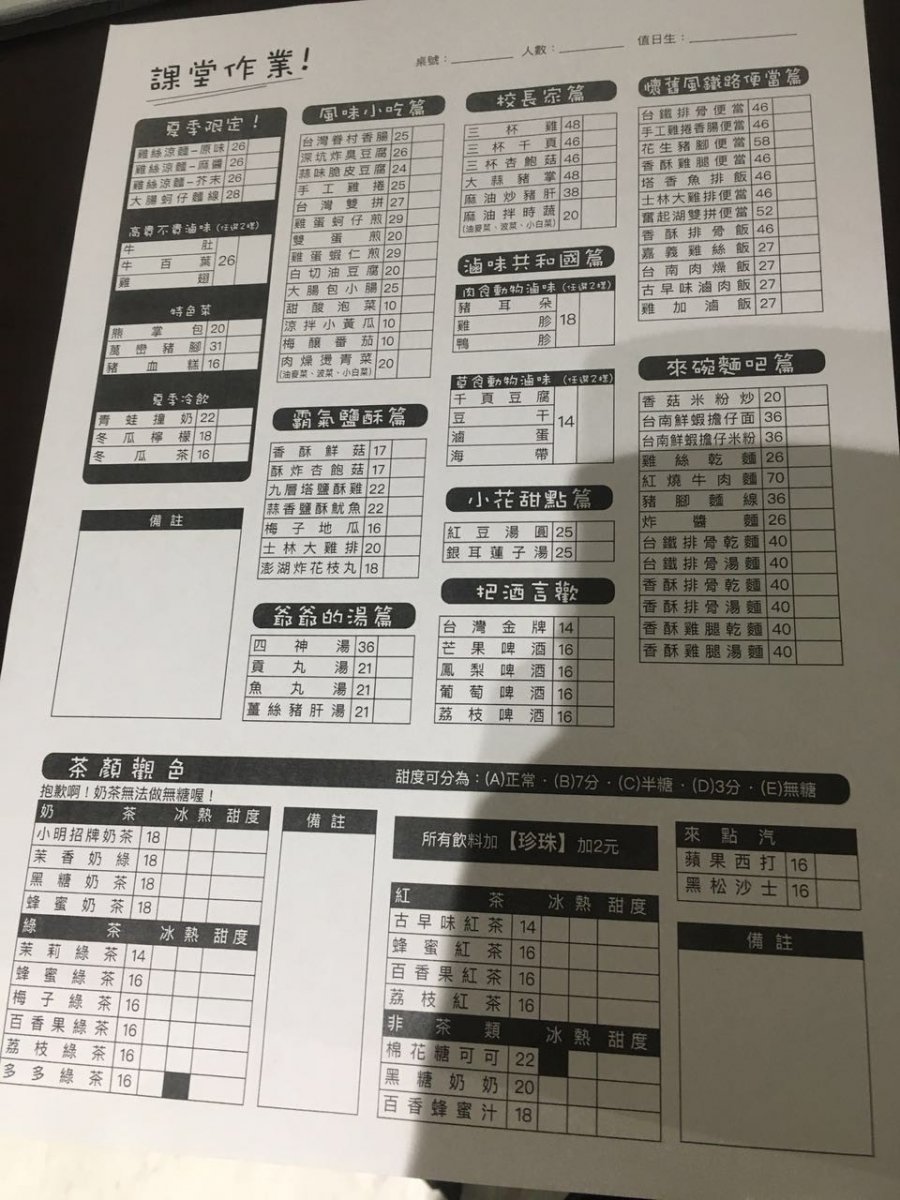 We tried the crispy chicken leg mealbox (RMB 46), which includes a large portion containing three chicken legs, broccoli, half a boiled egg, preserved cabbage, sliced cucumber, and cherry tomatoes, with rice on the side. Since the chicken legs are steamed and seasoned with black pepper (which gives it more flavor), it's much healthier than its fried counterpart, and considering the price and the portion, this is good value for Sanlitun.
We also tried the fried pork chop set (RMB 46), which is served with the same side vegetables. The oyster omelet (RMB 29), a popular street food in Taiwan and true to its original recipe with scrambled egg, vegetable and small oysters. Unfortunately it was a little too sticky because of undercooked dough and the tomato sauce being ladelled on a little too liberally, the pancake looked like it was floating in red-hot lava.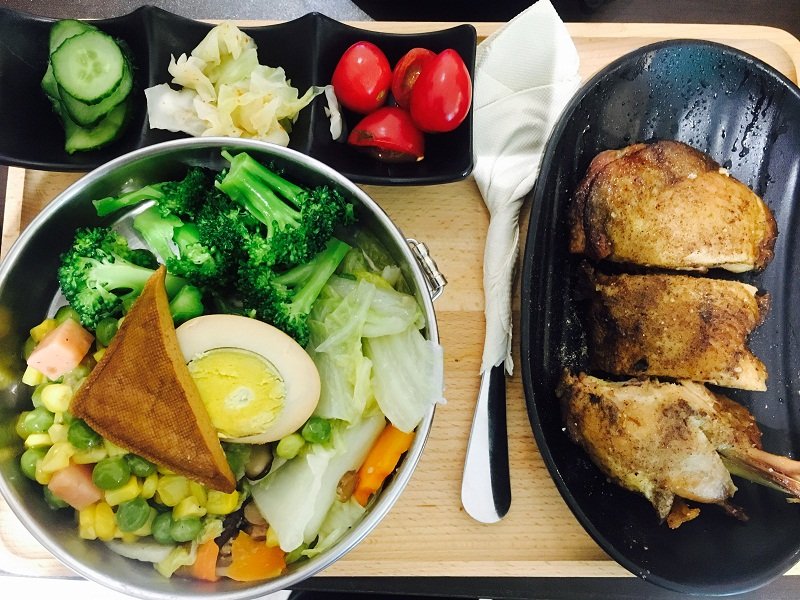 The signature milk tea (RMB 18) was average compared to the authentic version found upstairs at Coucou, but we appreciate that you can choose your preferred sweetness from five grades, ranging from not so sweet to very sweet. Overall, Little Ming offers good value, and is less busy than Taoyuan Juancun, Taikooli's canteen-style restaurant that offers small dishes of the same quick and easy style of food.
Little Ming Taiwan Railway Mealbox
Daily 11am-9.30pm. 506, 5/F, Topwin Center, Sanlitun Nanlu, Chaoyang District (186 1096 3467)
小明同学台湾精致铁路便当: 三里屯南路通盈中心5层5F-506
This article first appeared in our November/December magazine. To read the entire issue online, please click here.
More stories by this author here.
Email: tracywang@thebeijinger.com
Twitter: @flyingfigure
Instagram: @flyingfigure
Photos: Tracy Wang
Comments