It's a Bar! It's a Cinema! It's a Restaurant! Cinker Pictures Brings Swank to the Sanlitun Filmgoing Experience
Cinker Pictures is putting a new spin on the near century-old practice of dinner and a movie.
The newly announced North Taikoo Li venue houses a cinema, restaurant and bar, meaning you can catch a flick, grab a bite and sip a cocktail all without having to step outside.
Movie tickets can be purchased for about RMB 100 via the theater's WeChat page, by calling the front desk or in person at the box office (though we recommend calling this white hot venue ahead of time to ensure you get a seat).
Dinner and drink packages can also be purchased with movie stub. For trendy Beijingers – who have grown accustomed to hopping from one spot to the next during a night out in Sanlitun – the venue's concept may be a novel one, but Cinker is actually inspired by the retro charm of London and New York's time-honored picture houses.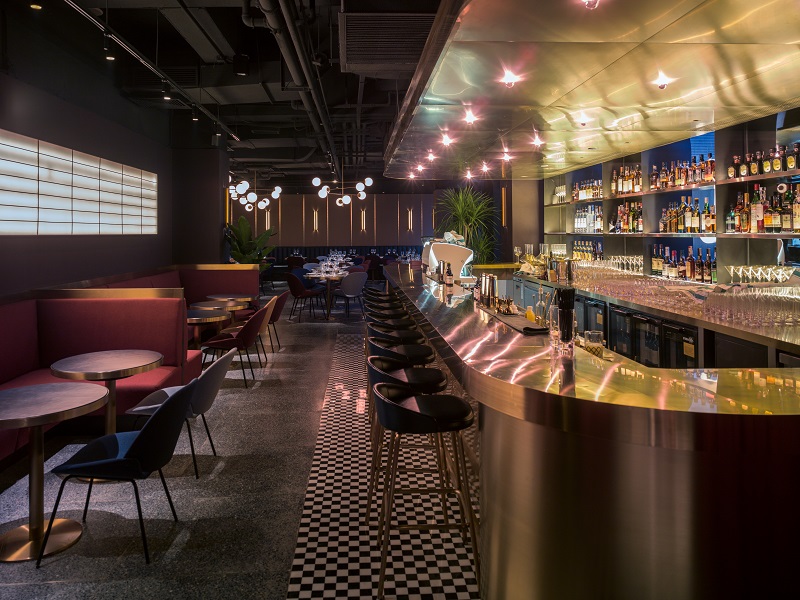 That throwback theme is apparent in the decor of the what the owners of have dubbed a "retro glam" cocktail lounge, which boasts – brilliantly enough – several film themed cocktails like a White Russian (inspired by The Big Lebowski, of course; RMB 90), The French 75 (inspired by Casablanca, made with chamomile-infused Hendrick's gin; album RMB 90) and more. Around the corner sits Cinker's restaurant, which has a contemporary vibe than the bar and strives for casual dining with sharing plates, seafood mains and more (running anywhere from RMB 150 to RMB 230 per dish).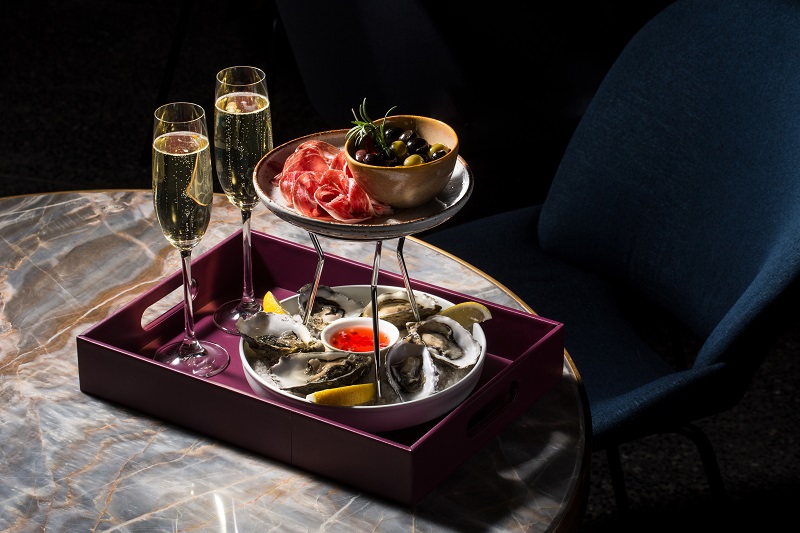 But of course the biggest draw will be the rooms with the silver screens. Cinker boasts an intimate theater that seats 30 with cushy leather chairs, side tables for cocktails snacks from the adjacent bar and restaurant, and soft little benches that allow you to literally put your feet up. An even cozier vibe can be found in the VIP lounge, which we can envisage as a luxurious birthday party spot (at RMB 2,000 per hour it would have to be).
In the same vein, Cinker also forgoes generic flavor-of-the-day flicks in favor of higher end cinema, with current showings of the recent, sure-to-be-classic The Grand Budapest Hotel and The Lobster, another recent critical hit. Indeed, the the venue's vibe and film selection are both as pristine as the elegantly mustached concierge from that Wes Anderson film. Suffice to say, it beats slouching in front of your laptop at home waiting for a sluggish torrent download.
For now, the theater has two screenings per day but will expand that total after CNY. More exciting still: Cinker plans to soon host themed parties, such as a showing of The Godfather trilogy and other classics, for which attendees can show off their cosplay skills.
Before you head over, read more about what you can expect at Cinker by clicking here.
Cinker Pictures
Daily 3-10pm (restaurant); 3pm-1am (bar); films are screened at 5.30pm and 8pm. N4-40B North Taikooli (6409 4577)
北京市朝阳区三里屯太古里北区N4-40B
Photos courtesy of Cinker Pictures
Comments