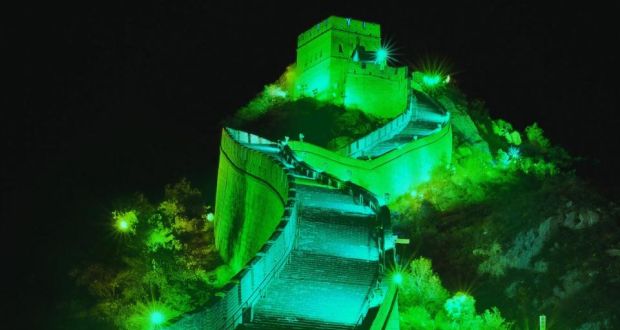 [UPDATED] Seeing Green: Beijing 2017 St. Patrick's Day Roundup
[UPDATED March 16, midday] 
Get ready Beijing, because next Friday, March 17, it is St. Patrick's Day again! Put on your greenest clothes, and find those beer goggles in the back of your closet, because Beijing does not celebrate lightly. These are the events listed so far, with certainly more to come.
 
Saturday, March 11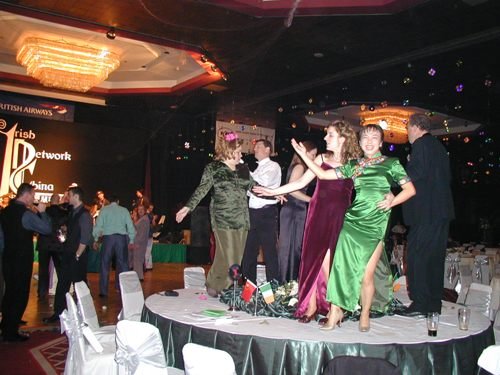 Irish Ball
A great black-tie event with good, music, dancing, and fun throughout the night. For more information, click here. Tickets start at RMB 1,300 for an individual ticket, and RMB 14,300 for a table.
 
All Week (March 13-19)
Saint Patrick Celebrations at Paddy O'Shea's
It's not really St. Patrick's Day witout Paddy's organizing an entire week worth of fun, starting on Monday with a live Irish band. Then Tuesday sees their regular comedy night, St. Patrick's themed, of course, Wednesday is quiz night, Thursday is a Celtic jam session, and the real celebrations kick off on Friday. Click through for a full list of celebrations taking place throughout the week.
 
Thursday, March 16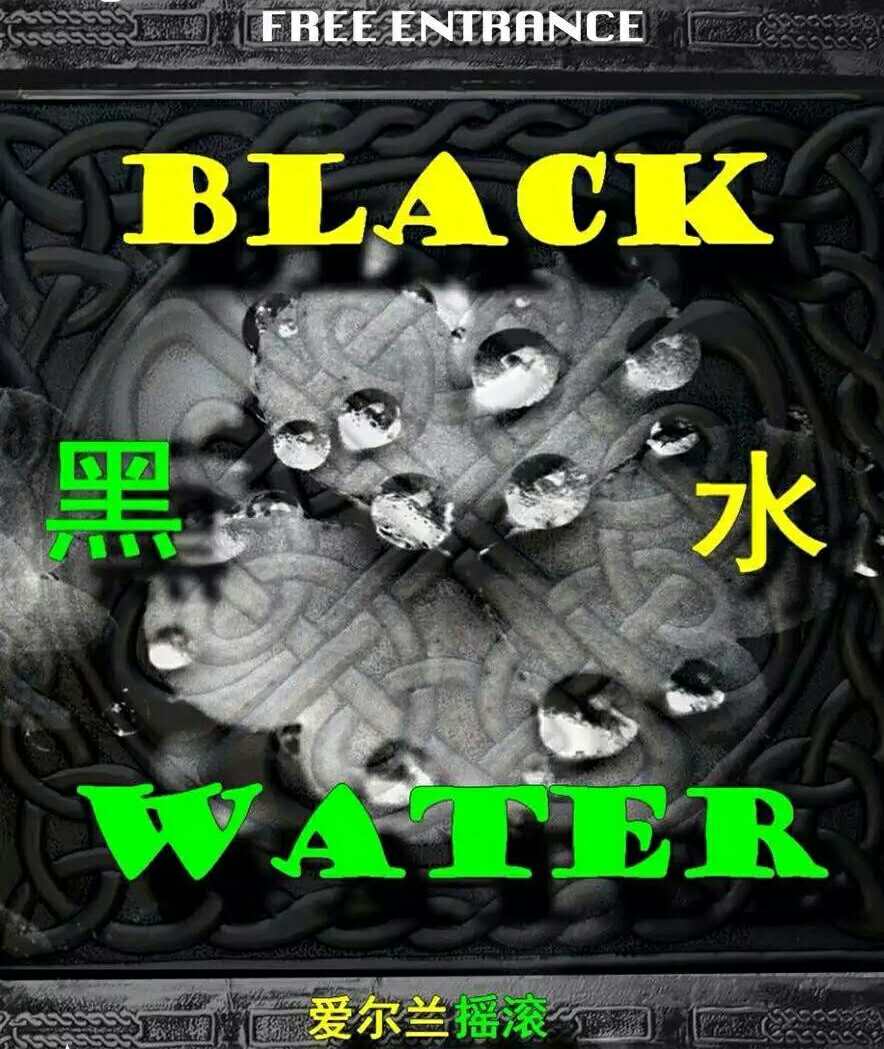 St. Patrick's Day with The Blackwater
Start the St. Patrick's weekend early with Blackwater, whose music draws from the rich traditional Irish repertoire. From beautiful ballads to frenzied reels, Blackwater may just be the most authentic Irish punk rock band in Beijing and they'll have you flailing into the evening. Free. 9pm. Modernista
 
Friday, March 17
St. Patrick's Day at Slow Boat
Slow Boat bring some special deals on deck for St. Patrick Day: RMB 30 each for Long Dong Dark Ale, Beijing Car Bombs, and Jameson Shots. Free. 11am-closing. Both Slow Boat locations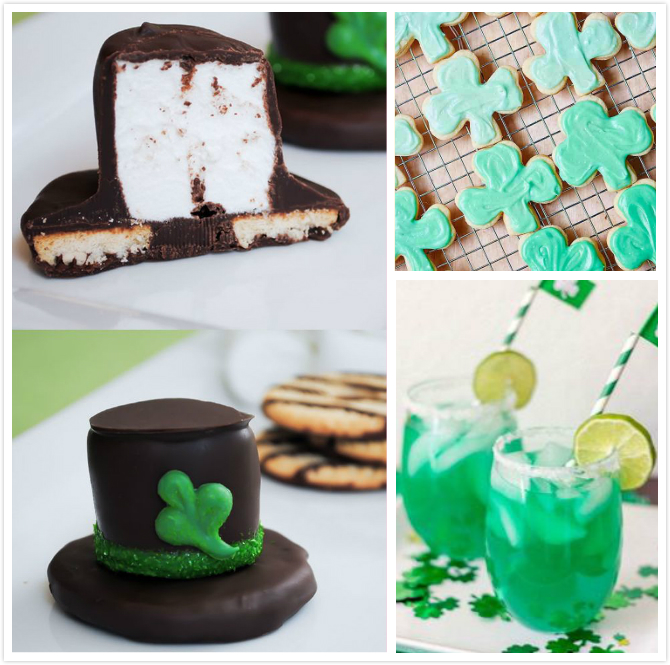 That's Mandarin St. Patrick's Day Party
Enjoy a St. Patrick's Day-themed party at That's Mandarin with handicrafts, games, and, of course, green food and green beverages from 4pm onwards. 4-6pm. RMB 100. That's Mandarin
St. Patrick's Day at the Local feat. Green Beer
Celebrate St. Patrick's Day at The Local with green beer (at RMB 25 per pint) and lots of other special deals (all pictured above, all green AF). Free. 5pm-midnight. The Local
Second Annual Shamrock Festival
Mao Livehouse reopens its doors once again, this time returning with the Shamrock Festival, now in its second year. Performing are funk and soul-inflected rockers Jokers Belief; the steroidal power pop of Disaster Chat; Chinese neo-grungers, Drunkard; the eponymously descriptive Funky Monkey; and indie-rock dance punks, The Paper Tigers. RMB 100 RMB 80 (advance, click here). 8.30pm onwards. Mao Livehouse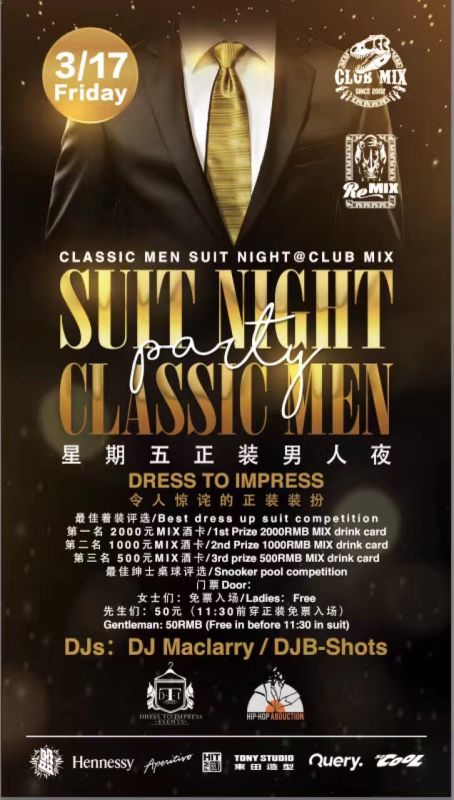 Classic Suit Night at Club Mix
If you want to class up your Saint Patrick's Day, dress to impress at Club Mix's Classic Suit Night. Men can participate in a 'best suit' competition, with a chance to win up to RMB 2,000 in prizes. There will also be a snooker competition for those wanting to dive further into the Mad Men fantasy. Free for ladies and men in suits before 11.30pm. RMB 50. 9pm-late. Club Mix

Paddy's Day at The Dirty Duck Pub and Brewery
In lieu of overpriced Guiness, The Dirty Duck Pub has brewed an extra batch of their very own Irish stout for St Paddy's Day. They'll also have specials on Jameson shots, beer pairings, and Beijing's favorite Irish car bomb: Fastest drinker gets it for free! Tennent's will also be on offer, buy-two-get-one-free, all weekend long. Free. 6pm-2am. The Dirty Duck Pub
St. Patrick's Day at QMex
Enjoy St. Patrick's Day at QMex with an Irish playlist during the day, and a live DJ at night. There will be green shots (six shorts at RMB 60), and a limited amount of Slow Boat's special long dong dark ale at RMB 40 a pint. Free. 10am-3am. QMex
St. Patrick's Day at Groovy Schiller's
Wear green to Groovy Schiller's St. Patrick's Day Party and get buy-one-get-one-free on Tennent's Lager while their stock lasts. The booze is going for RMB 35 a pint. Free. 7pm onwards. Groovy Schiller's
St. Patrick's Day Party! Black Water, Free Sex Shop, Hugh Reed, End of the World!
The annual School Bar St. Patrick's Day bash is going to be banging with Irish rockers, Black Water, as well as all-girl punk rock troupe Free Sex Shop, Scotland's finest rocker Hugh Reed, and ska-punk band End of the World. RMB 80. 9pm onwards. School Bar
Green Pizza Day
Celebrate everything Irish at Ramo with green pizza (green pesto and roast chicken, nothing unnatural thankfully), Irish ale, stout, and of course, the opportunity to construct your own Irish car bomb. Free. 10am-11pm. Ramo

March 17 and 18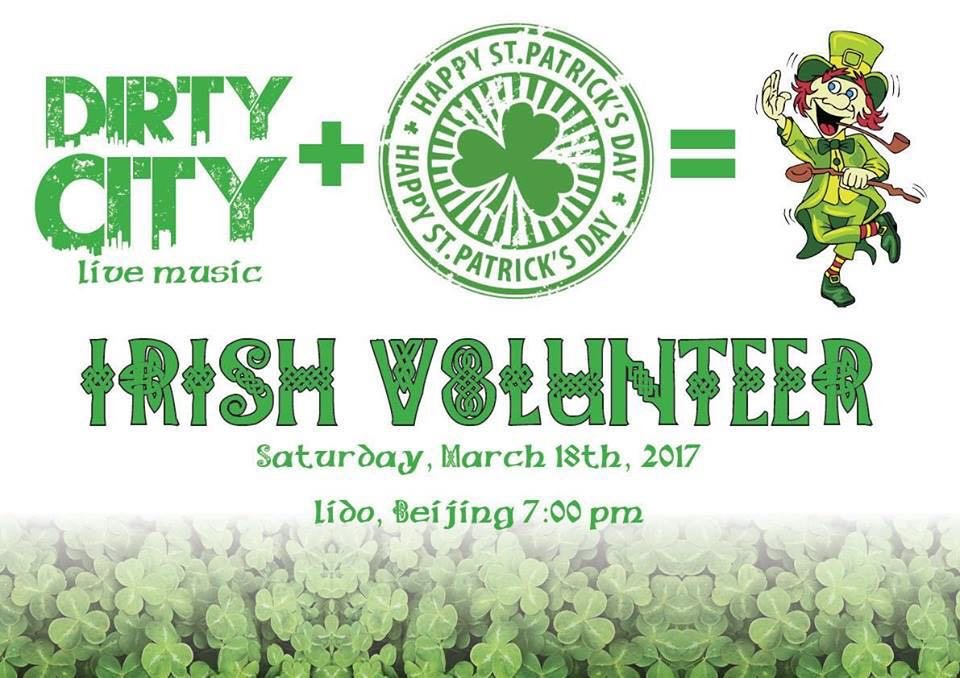 The Irish Volunteer's St. Patrick's Day Parties
This popular Lido bar will host back-to-back St. Patrick's Day events. The fun starts Friday with a cornhole tourney, outdoor seating and more. On Saturday live music will be provided by Dirty City. It looks to be a great way to make a weekend of St. Patrick's Day!
Saturday, March 18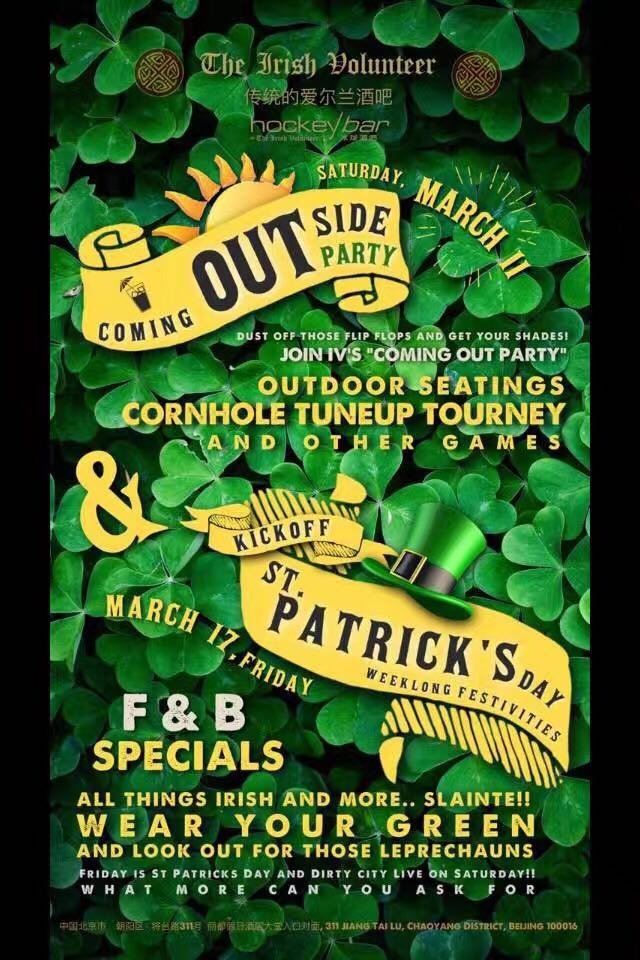 Shft X Jameson St Patrick's Day
DJs Mickey Zhang, Oshi, Watermelon, Puzzystack and others take the stage at the Shft x Jameson St. Patrick's Day Party at Modern Sky. There will be food pop-ups, chances to win prizes from their sponsors, and of course, Jameson cocktails. Free. 3-7pm. ModernSky Lab
More stories by this author here.
Email: margauxschreurs@truerun.com
Instagram: s.xuagram
Images: irishtimes.com, the Beijinger, courtesy of the organizers
Comments