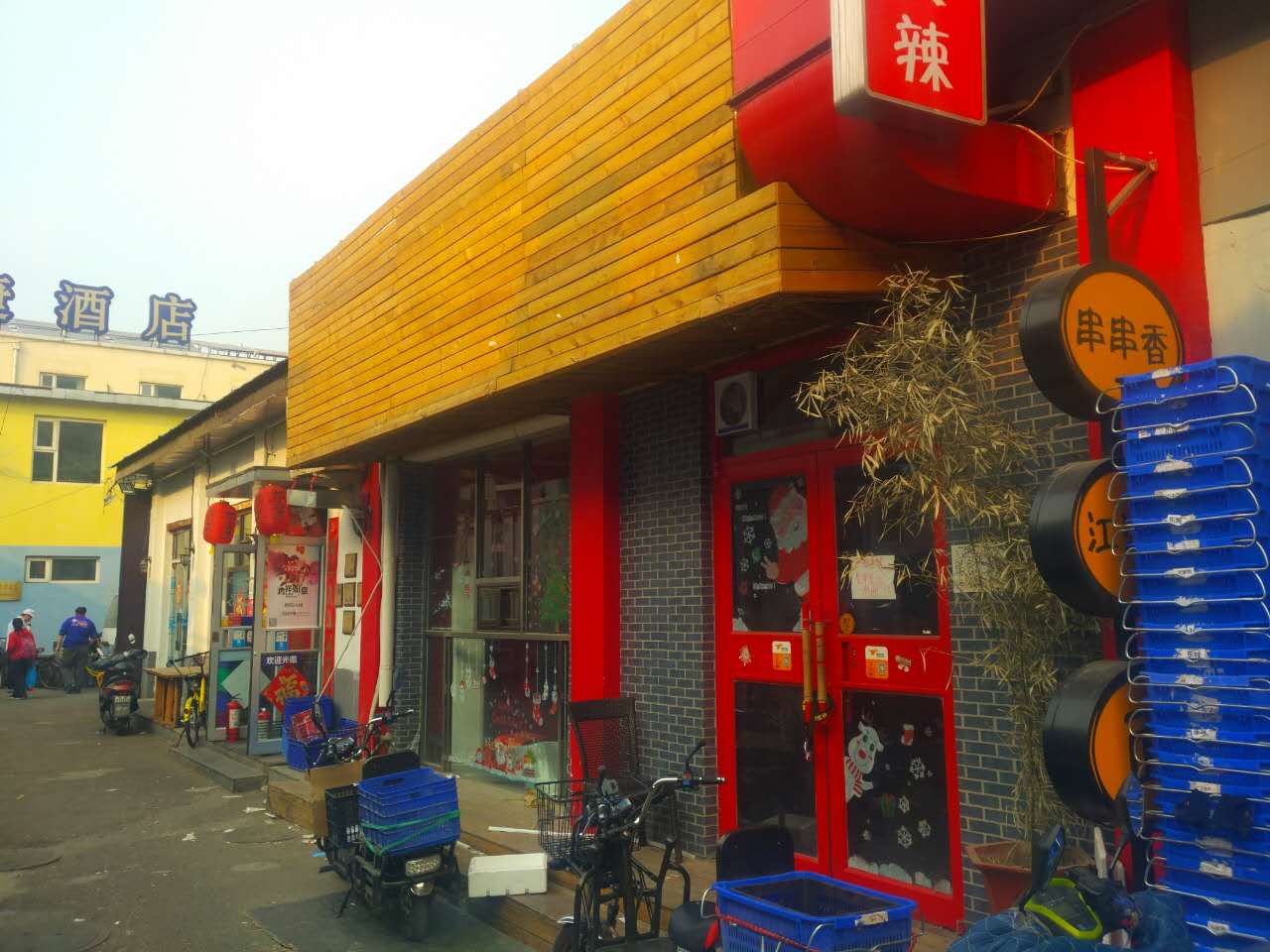 Ron Mexico Rides Again: Gulou's 16-Square-Meter Bar Secures New 110-Square-Meter Spot
The Beijinger Bar and Club Award-winning Gulou microbar Ron Mexico will be moving to a new, larger location over the coming month. Owners Adam Gottschalk and Amir Avram secured the lease on a 110-square-meter former restaurant space at Jiaodaokou today and couldn't wait to share the good news.
A growing customer base has seen Ron Mexico outgrow its current 16-square-meter location on Yongkang Hutong, off Andingmen Neidajie. Gottschalk and Avram had originally conceived of the bar as a neighborhood watering hole for early evening passers-by. But as its community and reputation have grown, the bar has become a destination in itself, leading to big crowds, late nights, and disputes with neighbors.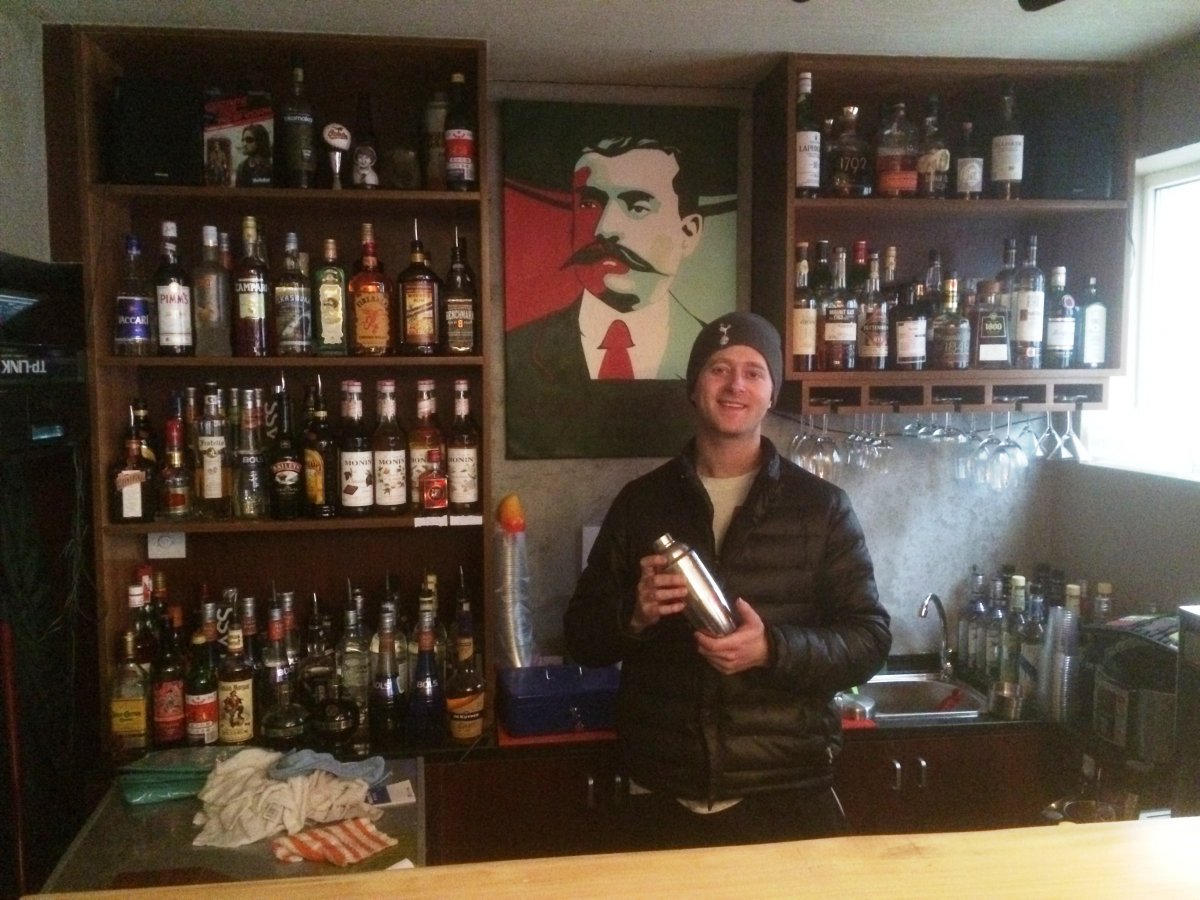 A little over a year into the life of Ron Mexico, management agreed to neighbors' requests for a midnight curfew and began the search for a new location. "Ron Mexico is just a bar. What's special about it is the community that has grown around it," Gottschalk told the Beijinger. "Once we realized what an enormous community was growing around Ron Mexico, we knew it was time to expand into a bigger and better location."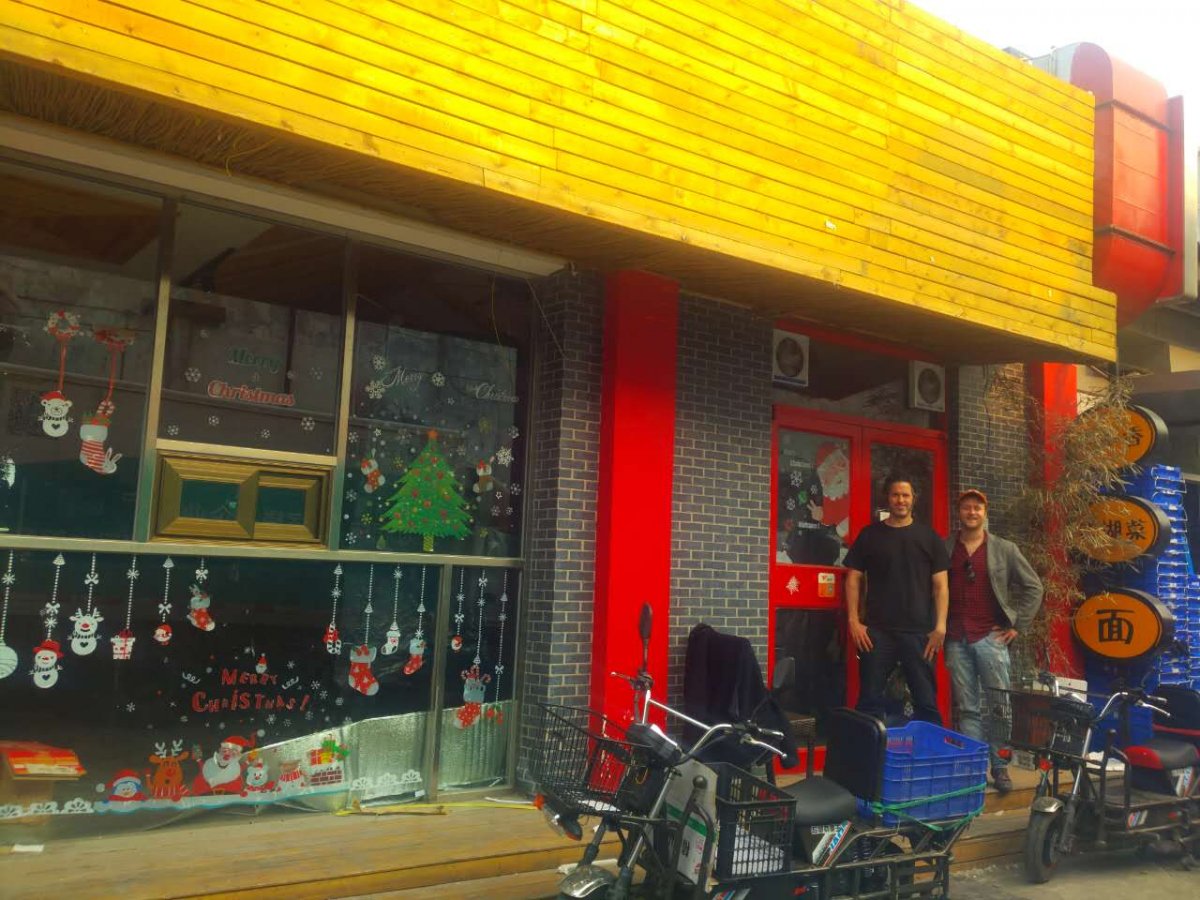 Ron Mexico's new location solves some big issues and brings new opportunities for the bar's second year of life. Situated right next to two late-night restaurants and around 200 meters from the nearest neighbors, the new Ron Mexico will once more remain open until the last customer leaves without fear of upsetting any neighbors. The new space also has room to fit seating for 70 and a kitchen larger than the original bar on Yongkang Hutong. The Ron Mexico team plan to use the extra space to expand in three major areas.
Food Menu
Ron Mexico has been punching far above its weight in the food division over the past year, offering a range of tasty bar snacks and light meals with nothing more than a toaster oven and a rice cooker behind the bar. The new menu is expected to include a more comprehensive range of burritos, tacos, wraps, nachos, and salads, but don't expect the Ron Mexico team to be following recipes passed down from anyone's abuela. "I don't want this to be the kind of place where people come in and hear mariachi music," Gottschalk told us. "It's burritos and wraps but its not Mexican food."
Drinks Menu
The team is planning a greatly expanded drinks menu with options for ordering by the glass or by the pitcher. The staff have all spent a lot of time behind bars have decades of combined experience mixing crowd-pleasing drinks at bars around the world, so expect an eclectic, inventive new menu that remains completely unpretentious and offers a little of something for everybody.
Beer
Ron Mexico is partnering with Beijing Homebrew Society veteran, Wade Kelley, to establish a brewing operation onsite at the new location. That means not only will there be Ron Mexico Beer on tap at the new location, but there'll also be beer to swap with other breweries around China. Gottschalk, Avram, and Kelley plan to barter their beer with other breweries to bring some of China's best-beer-you've-never-heard-of right to your doorstep.
Gottschalk and Avram are excited about the opportunities the new space brings. It is almost completely neighbor-proof, will have an outdoor area, and is at a major late-night nexus with 8-Bit to the north, The Distillery to the south, Café de la Poste to the east, and Four Corners to the west. However, the pair also recognize the challenge of transporting their tiny-bar community to a much larger space. "When either Adam or I visit a new city anywhere in the world, we always go by ourselves to visit a bar and get to know some of the locals," Avram told us. "Just turning up to a bar by yourself doesn't work so well in Beijing, so in creating Ron Mexico we were always mindful of creating a space that encourages interaction. That works well when everyone's in a tiny space but we'll need to work hard to maintain that community atmosphere in the larger bar."
After securing the lease this morning, Gottschalk and Avram released the following statement on behalf of Ron Mexico:
There once was a man named Ron Mexico. Stories of his exploits have traveled far and wide, and while many of the legends sound far too epic to be true, there are those who walk amongst us who have borne witness. In November of 2016, tragically, Ron was gravely wounded. And while he has remained alive for yea these many months, it has been in a diminished state, and for many, it has appeared that the legendary Ron of old is now a mere passage in the history books, destined to live on only in apocryphal stories and songs of the minstrels. However, quietly and away from the public eye, Ron Mexico has been gaining strength; working in the darkness, training in the shadows.
It is fitting that today, on this, St. Patrick's day, a day in which the whole world joins hands to celebrate the art of drink, we who bore witness to the remarkable exploits of the last sixteen months, are proud to declare that Ron Mexico is ready to ride again.
In one month, Ron Mexico will light the fire once more, burning brightly for all to see. Ron will re-emerge from his hibernation at a new location near the intersection of Andingmen and Jiaodaokou, bigger and better than ever, in late April.
Fireballs will be drank. Craft beer will be brewed. Nachos will be eaten. The nights will continue past the sunrise once more.
Join us throughout our last month in Yongkang Hutong for drink specials and toasts to the legends of old Ron. And when the man himself is ready to re-emerge, join us as we march together, raising the Ron Mexico painting high in the air, and hang it in its new home, where he will watch over us all once more, the silent warrior with the tie that looks like a penis.
New Ron's coming in April. Stay tuned.
The new Ron Mexico is expected to open around April 20. To find it, walk east of the McDonald's on Jiaodaokou, past the supermarket, and in through the gate that leads to the Home Inn. It's opening hours will be 11am until, as the Ron Mexico handbook dictates, the last customer leaves.
Read more stories by this author here.
Photos courtesy of Ron Mexico, Kyle Mullin
Comments