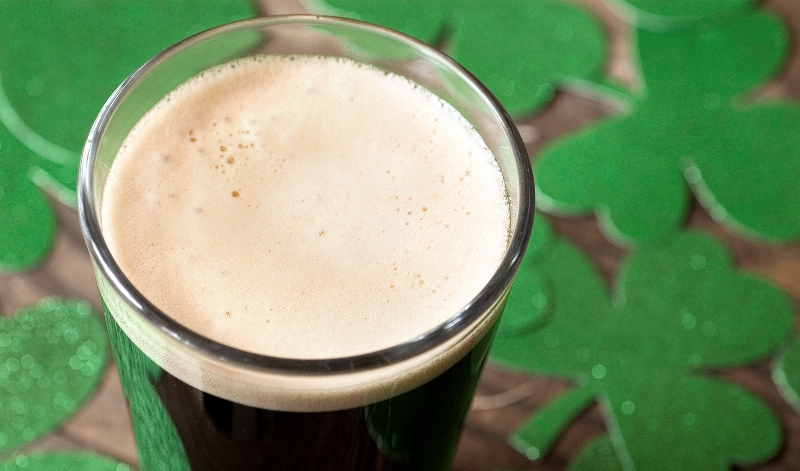 What's Up in Beer: Time to Go Green With St. Patrick's Day Deals, New Brews, and Belgian Beer Free Tasting
In China people say spring is like a baby's face; from a smile to crying it takes no time, and the changes in weather during this time of year can be just as rapid. Well, it looks like we're on track for pretty pleasant St. Patrick's Day festivities tonight (more on where to head for those here) so have fun with your green or non-green drinks – we won't judge.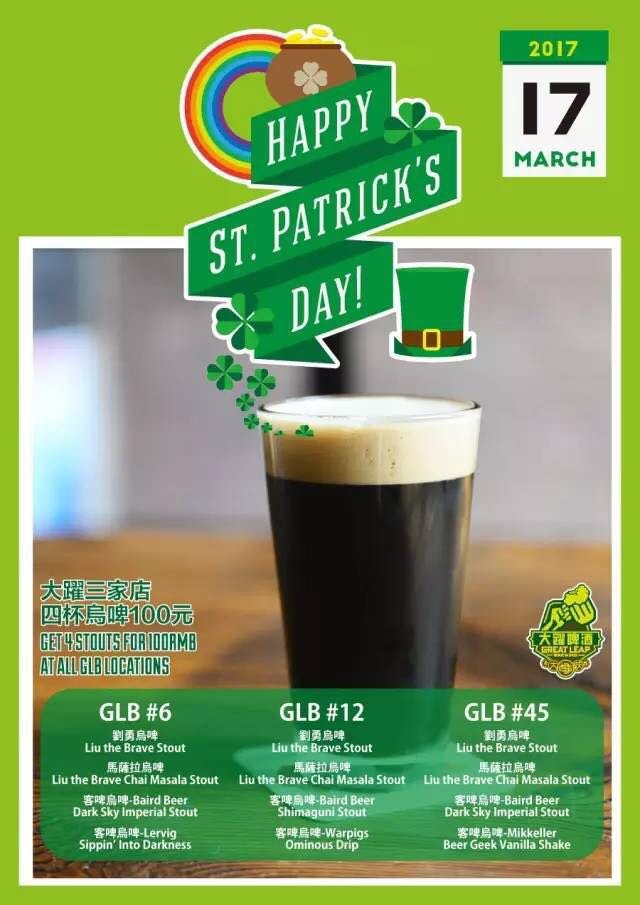 We had a good time at last week's Beijing Invitational Beer Festival and Great Leap Brewing follow it up with an equally tempting deal on St. Paddy's Day. At all three locations you can choose four stouts from GLB's Liu the Brave and Liu the Brave Chai Masala as well as a full range of guest stouts for RMB 100. Also if you spot their Irish brewer Enda Winters, don't forget to give him a hug.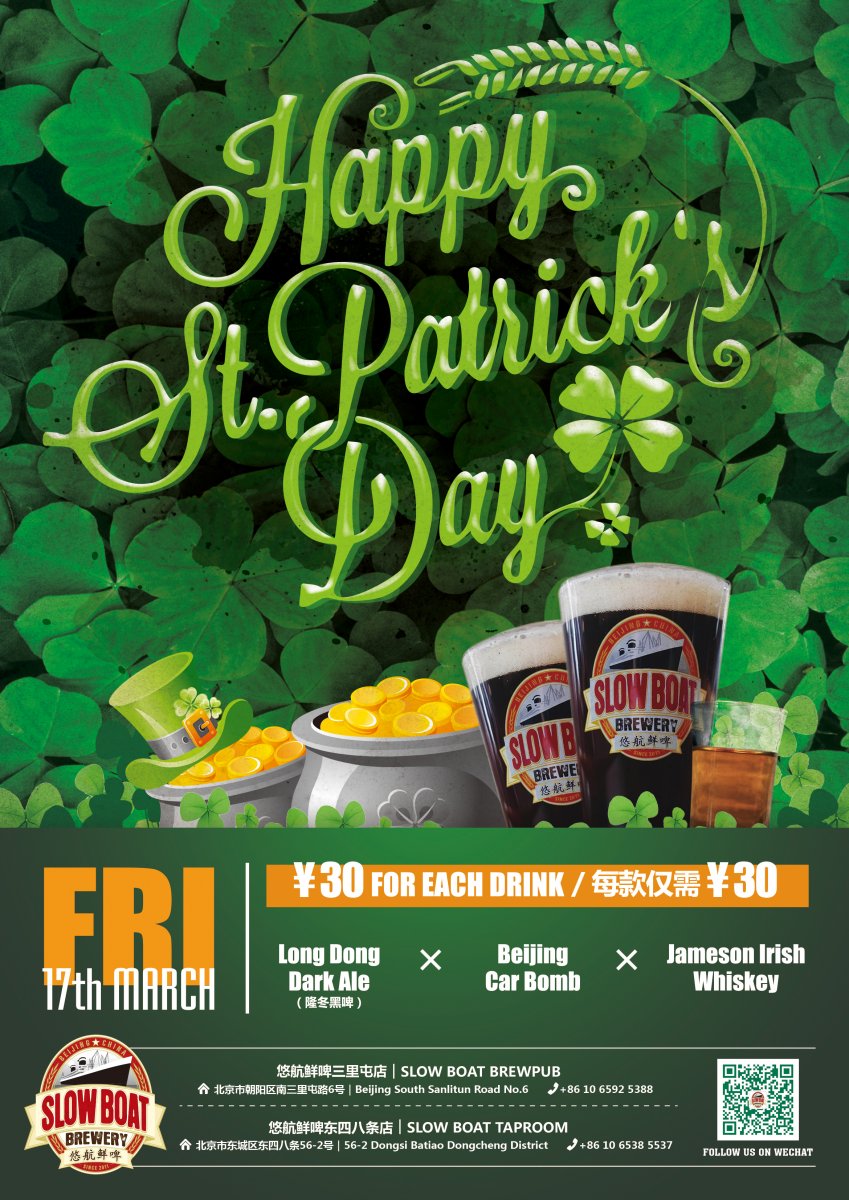 Slow Boat has released a Long Dong Dark Ale (4.8 percent ABV) and brewed especially for St. Patrick's Day using four different malts and a dose of wheat to give it a roasted chestnut color, intense chocolate aroma, as well as a smooth head and a herby bitterness.
They will have a special deal on St. Patrick's Day with the Long Dong Dark Ale and Jameson Irish Whiskey both on offer at RMB 30. They have also, despite the crass name, brought back their Beijing Car Bombs, comprised of one third a pint of Long Dong Dark Ale into which half an ounce of Jameson Irish Whiskey and half an ounce of Bailey's Irish Cream are dropped into before the whole concoction is chugged in one. Also, to celebrate the warm weather, they'll have their first floor ceiling-to-floor doors are open in Sanlitun.
Meanwhile, both of Arrow Factory's locations and Stuff'd are offering a special deal on their bangers and mash for RMB 68 (starting from 6pm). Also, Back in Black Stout and Dark Ages Black IPA will be on happy hour price all day long. There'll also be a new co-brewed saison that Arrow Factory worked with Craft Head Shenzhen to make, using New Zealand hops.
Next Wednesday (Mar 22), Arrow Factory will have kegs of Bionic Brew, another Shenzhen brewery, on tap. These beers will be hosted exclusively at the Taproom, and will go on sale when they open at 5pm, with a set of all four available for RMB 120, and limited to 25 sets, so don't sleep on this one!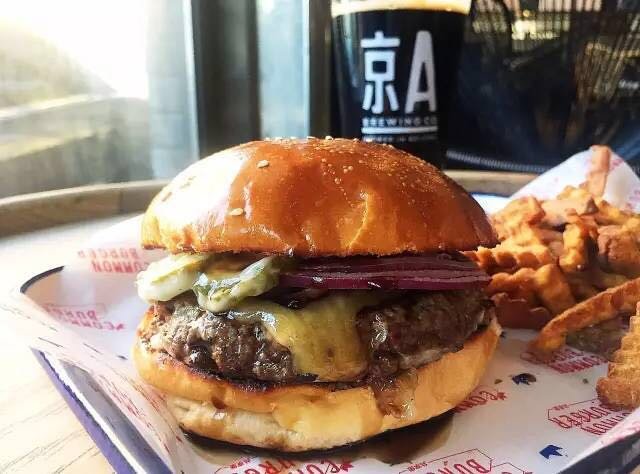 Also, Hatchery will offer their stout, bacon and cheese burger for RMB 98 today only (Mar 17), which comes with a salad or fries, and a pint of Jing-A Black Velvet Vanilla Stout.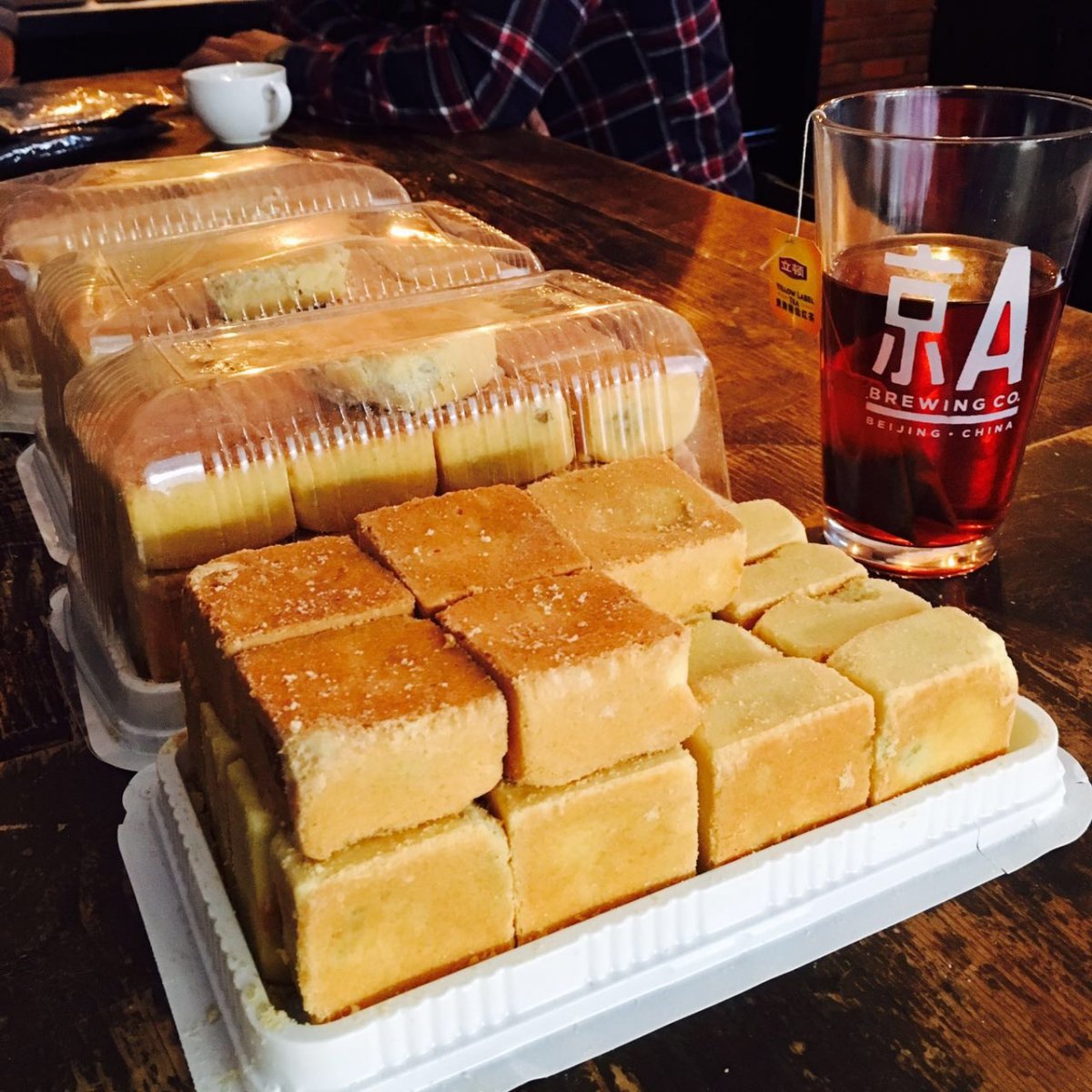 Last Friday, Jing-A co-brewed a beer infused with pineapple cake with Taiwanese Taihu group, and we can't wait to see how it tastes when it is released in the near future. Jing-A will also serve beer for free at UCCA for the opening of The New Normal: Art, China, and 2017 on Saturday (5pm-late). The exhibition will feature artworks from 23 artists and groups from all over the world. To RSVP, email rsvp@ucca.org.cn or call 5780 0259.
READ: Seeing Green: Beijing 2017 St. Patrick's Day Roundup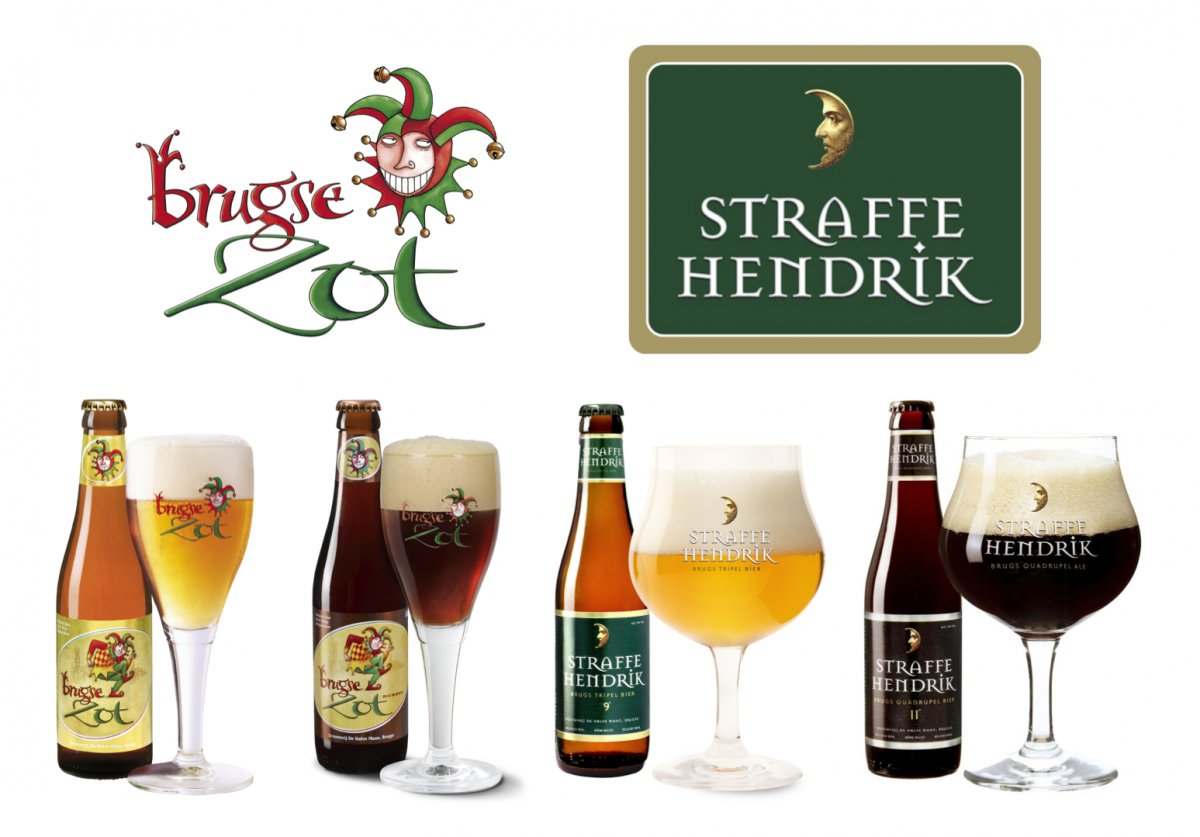 De Halve Maan Brewery from Belgium will hold a (invitation only) tasting next Saturday (Mar 25, 4-6pm) at River Brewing near Liangma River, to celebrate the official launch of their WeChat account. Attendees will have the chance to choose from four of their signature beers on tap: Brugse Zot Blond (6 percent ABV), Brugse Zot Double (7.5 percent ABV), Straffe Hendrik Tripel (9 percent ABV), and Straffe Hendrik Quadrupel (11 percent ABV). There will be lucky draw with some craft prizes too. Want to join? Follow their WeChat account (ID: de_halve_maan) and answer the question: what is the nickname of the Belgian city of Bruges? The fastest five people who answer it correctly will get invited and each of you can bring a plus one. Have fun!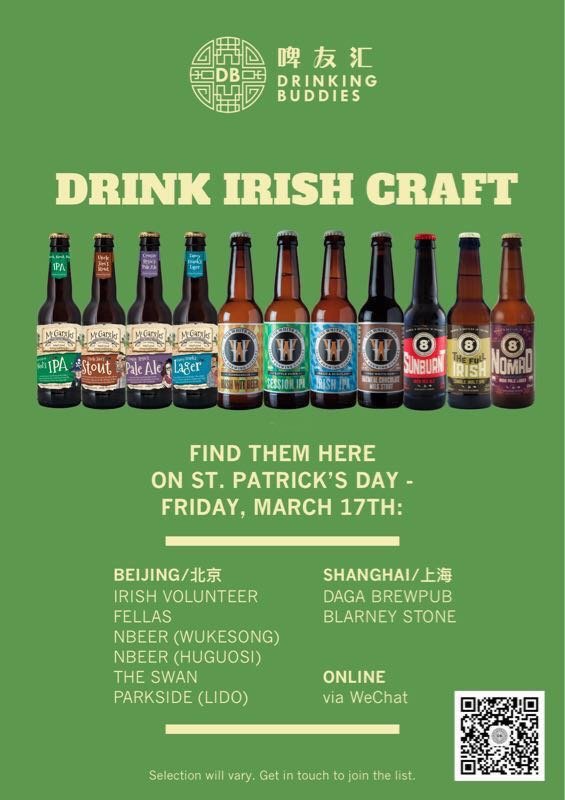 If you're not in the mood to go out and drink, grabbing some bottles from local bars can be a good alternative. To help you do that, Beerbuddies have stocked Irish craft beers at the following bars: The Irish Volunteer, Fellas, NBeer (Huguosi and Wukesong), The Swan, and Parkside (Lido).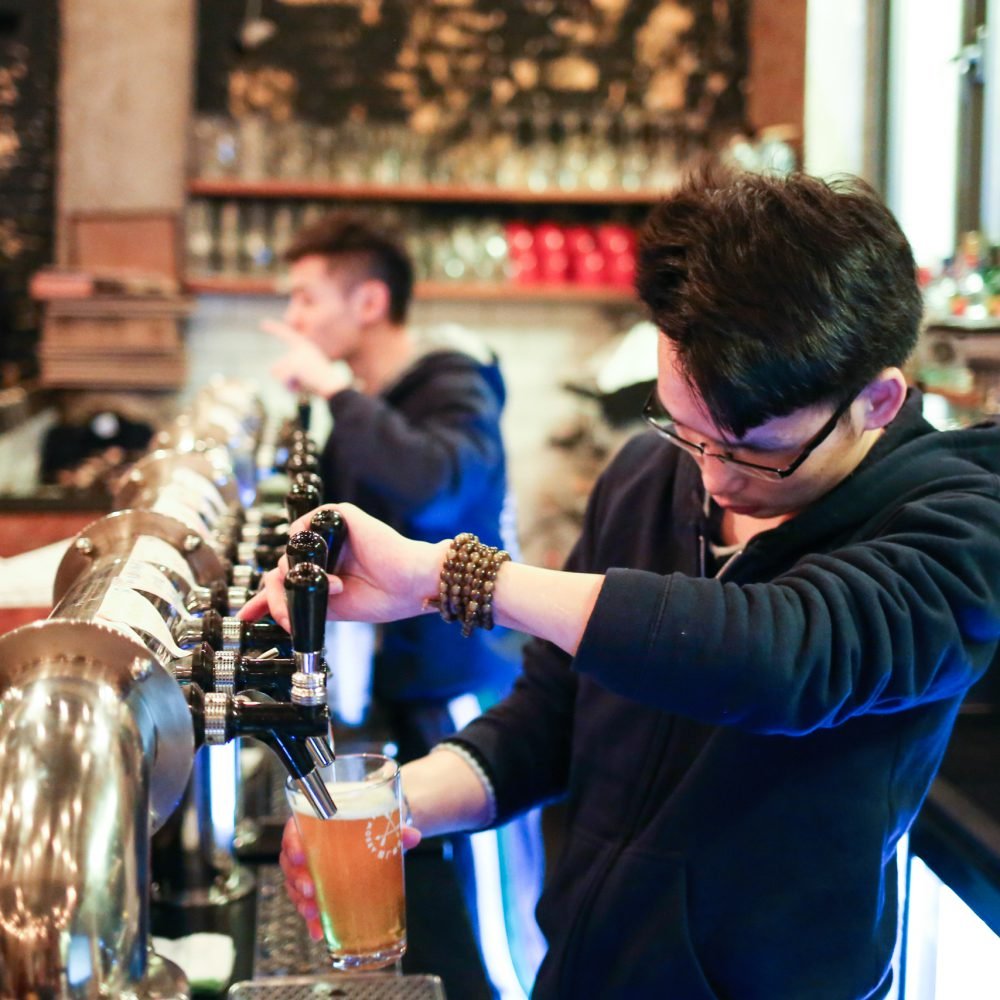 Finally, if you're new to the Beijing beer scene, joining a brewery pub craw is a great shortcut for getting to grips with what's on offer. Lost Plate Tuktuk now organize a tour visiting four local breweries and one food stop, as well as tuk tuk transportation inbetween all for RMB 450 per person. The tour starts at the Slow Boat Taproom (Dongsi), then heads to Great Leap's #6 location (Doujiao Hutong), before stopping for a bite of street eats, and onto Arrow Factory's Taproom (Jiangchang Hutong), plus one more unannounced venue to finish you off. The tours take place on Mondays (7pm), Thursdays (5pm), and Saturdays (3pm). Click here for more information.
And with that, have a great St. Patrick's Day Beijing! Drink responsibly and have fun!
More stories by this author here.
Email: tracywang@thebeijinger.com
Twitter: @flyingfigure
Instagram: @flyingfigure
Photos courtesy of venues, fabulousarizona.com
Comments