Opening June 1, CBD's Camera-Ready Hotel Jen Looks Very Promising With Brewpub, Gym
On a heavily polluted morning late last week, we paid Hotel Jen a visit – the new mega-venue in town, and undoubtedly to be one of the coolest spaces in CBD. Still going through the necessary drillng, painting, and construction, we were shown around by Communications Manager Josephine Tee for a sneak preview of the entire space.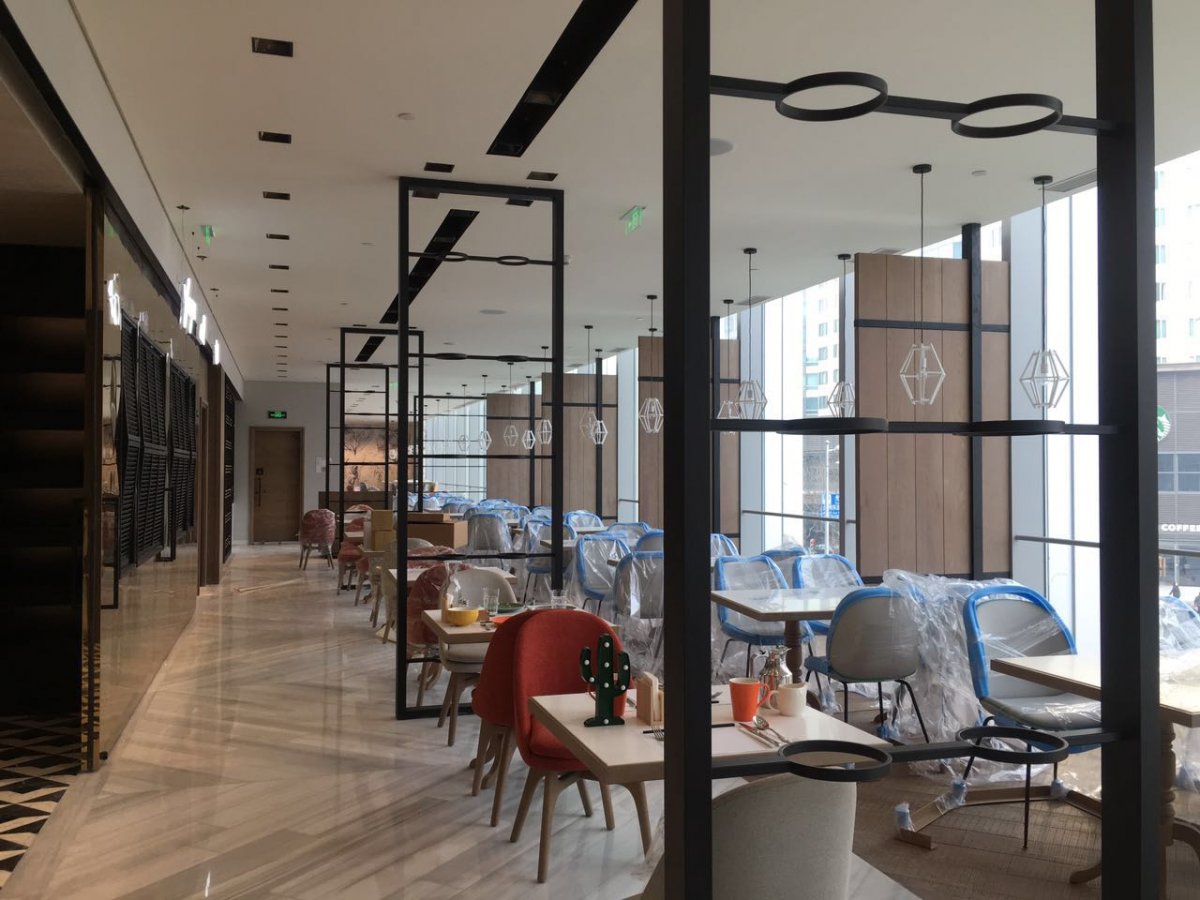 The hotel, part of the Shangri-La Hotels group, is located inside the China World Trade Center complex, occupying levels 1 to 22 in the brand new 58-floor, 450-room tower. Upon its opening, an underground path to link the subway and the China World Trade complex.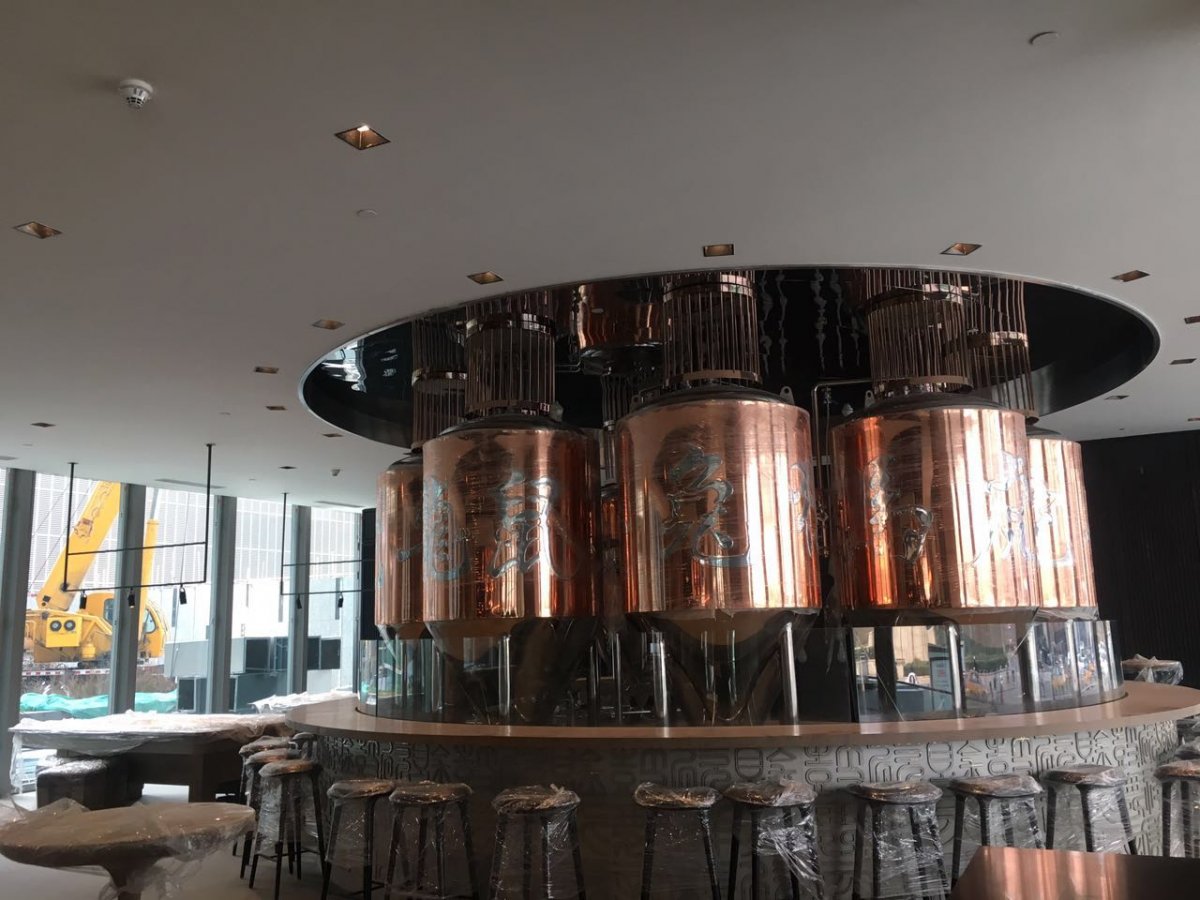 As fun, health-conscious Beijingers, the two things we're most excited about in the new complex, and we're not ashamed to admit this, are the brewpub and the gym.
Let's talk about the brewpub first. Beersmith (the name of the gastropub), open daily between midday to 2am, is located on the first floor and can seat 250 people. In the middle of the pub sit 12 massive copper beer tanks, each embossed with a Chinese zodiac sign. The brewing takes place on B1, from which the beer is transported though pipes to 16 taps upstairs.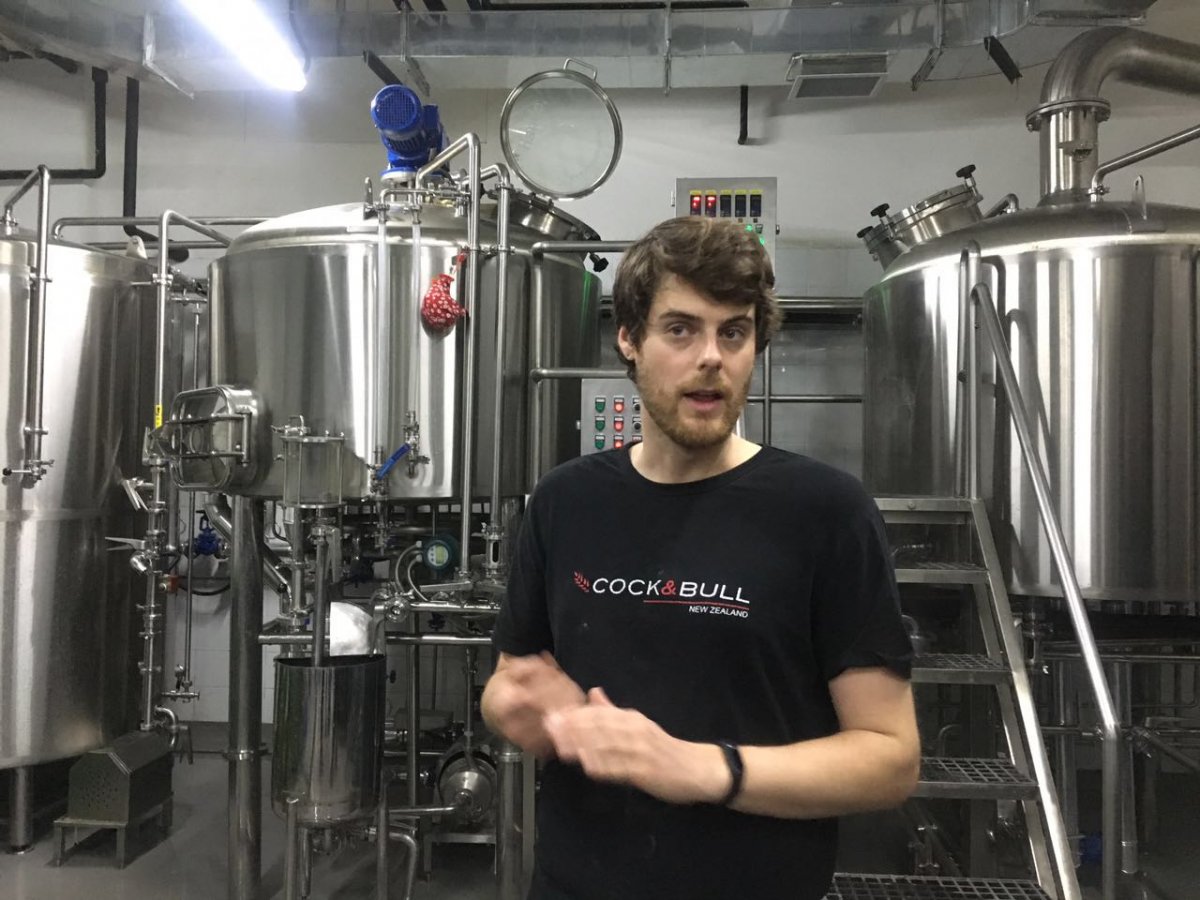 During our visit, brewmaster Tom Ashton (a Great Leap veteran), was in the process of brewing an English-style porter, which would be "followed by a saison, IPA, and an American-hopped cider." To give an idea of what will grace the food menu, General Manager Clifford Weiner explained that they're also working on pub favorites like beer battered fries as well as dishes that fall on "on the healthier side."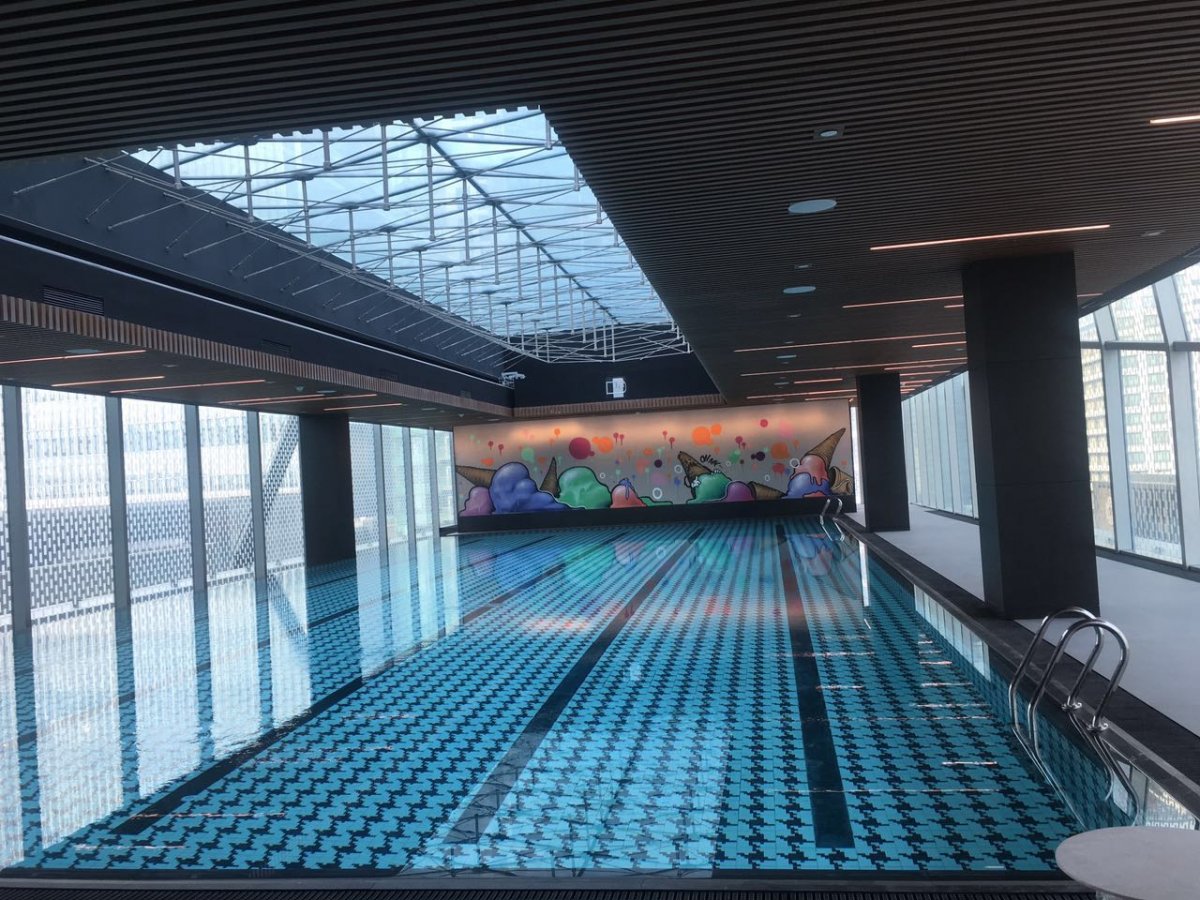 Once you're filled up, had a doze, and let the beer wear off, it's time to head to the 3500-square-meter Trainyard Gym, spread on across two floors and open 24/7: the biggest of its kind in CBD. The space will also be home to 11 dedicated workout areas as well as group classes, including spinning, pilates (with seven machines), yoga, and Les Mills work-outs, a personal training area, a 25-meter heated pool with skylight (already our favorite), a full-size boxing ring, and a juice bar.
All of Lifefitness' training machines comes in customized patterns and colors and the walls of the gym are covered in vivid Banksy-esque graffiti designed by a Hong Kong artist, to bring more life to the place. The changing rooms are suitably huge so that patrons will not feel rushed or claustrophobic when at their sweatiest.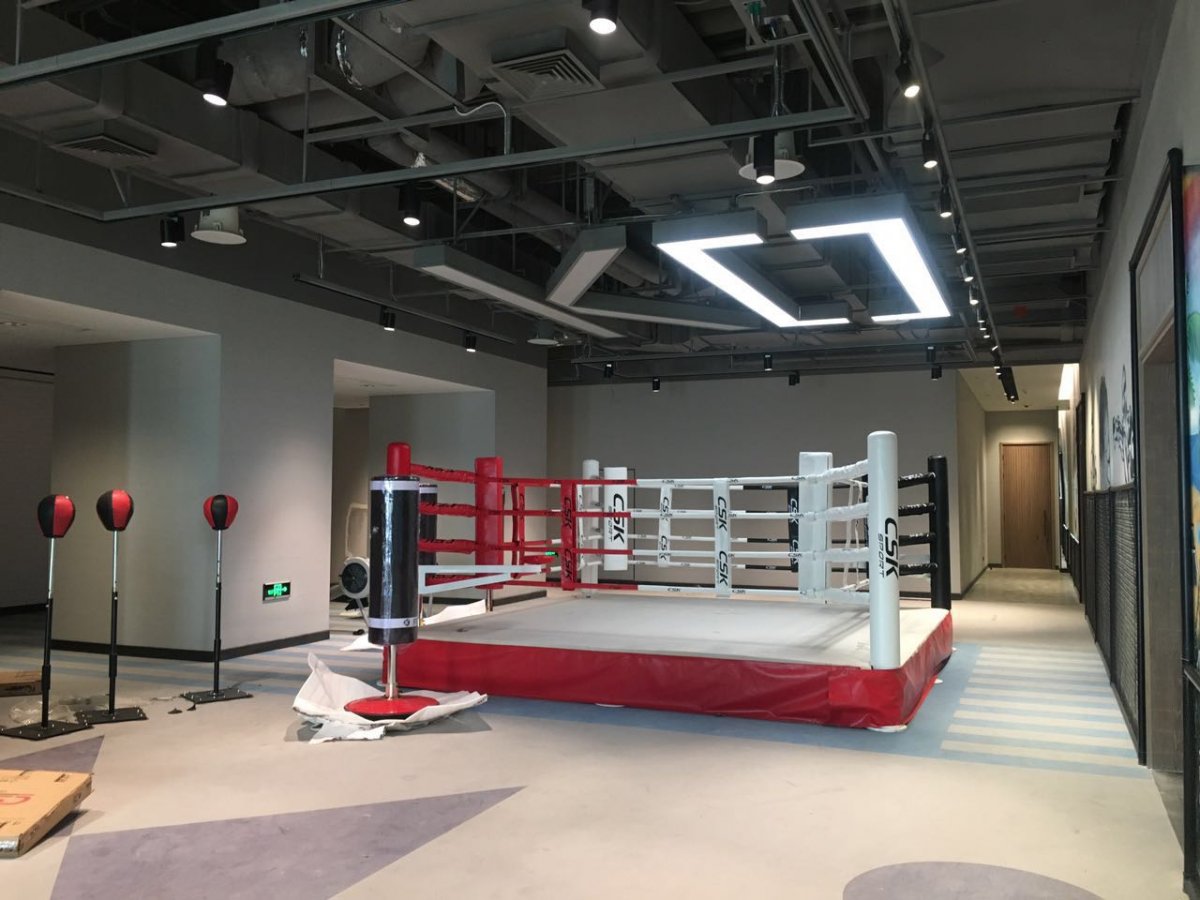 Hotel Jen and neighboring shopping mall will open in its entirety on June 1, and we're counting down the days until we can get a look at it in its completed form given that it already has us oggling three months before offical launch. If you're looking for a new workout spot then you'll be happy to hear that the Trainyard Gym will open soon and memberships are already on sale with the not-so-wallet-friendly early bird offer of RMB 12,888 for a year. Call 6505 2277 ext. 33 or email trainyard@hoteljen.com.
More stories by this author here.
Email: tracywang@thebeijinger.com
Twitter: @flyingfigure
Instagram: @flyingfigure
Photos: Tracy Wang
Comments