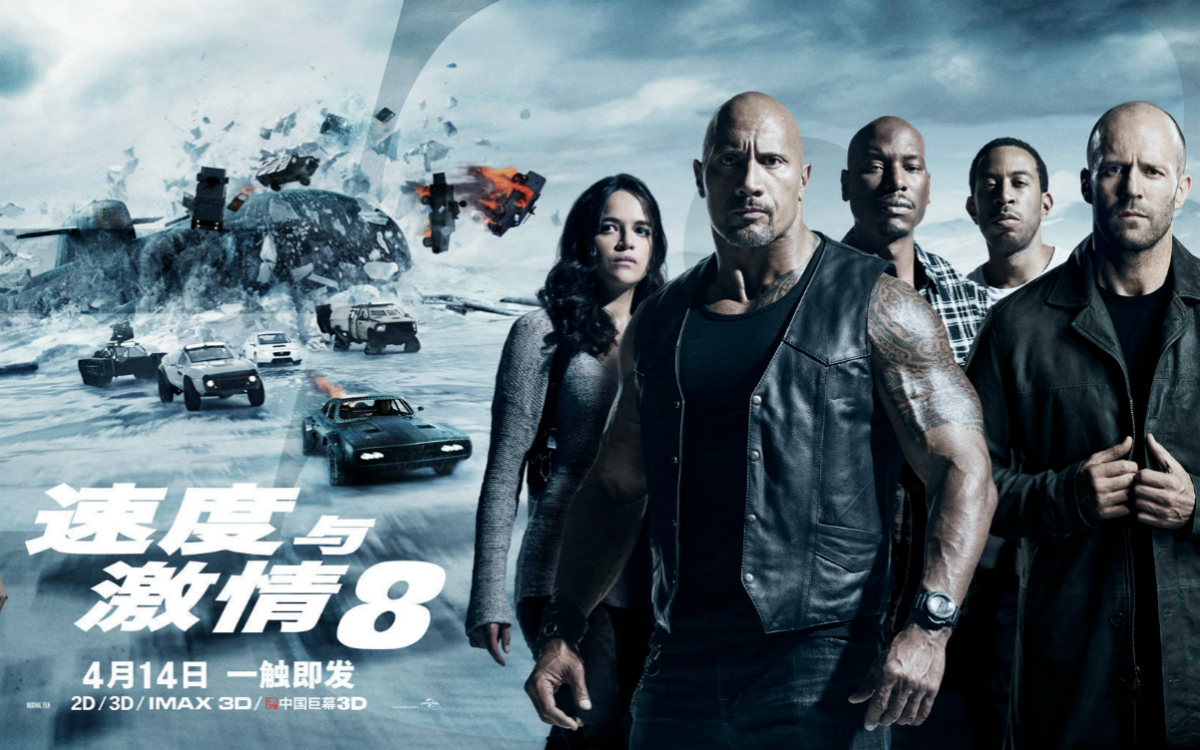 China Box Office: 'Furious 8' Paves New Roads in China
This post comes courtesy of our content partners at China Film Insider.

The Fate of the Furious, the eighth installment in Universal's lucrative action franchise, burned rubber in China, setting an opening-weekend record with RMB 1.323 billion (USD 192.2 million) in total ticket sales according to local box office tracker Maoyan.
Universal reported an even USD 190 million, and factoring out online ticketing surcharges, the total comes to a slightly less-hefty RMB 1.245 billion (USD 182.2 million), but no matter how you slice it, Furious 8's debut – nearly double North America's and more than a third of its worldwide cume – solidifies The Fast and the Furious as China's premiere franchise.
For one measure of how popular the series is in the market, four out of the five biggest single days at China's box office now belong to The Fast and the Furious: the top three to Furious 8's debut in theaters and number five to Furious 7's opening Sunday in April 2015. F7 went on to gross RMB 2.426 billion (USD 391 million), and remains China's highest-grossing Hollywood film of all time, but the new installment's historic opening bodes well for a run challenging RMB 3 billion (USD 435 million).
Furious 8 completely dominated screens this weekend – after a sluggish first quarter, restless theater managers allotted almost three out of every four showtimes to the film – and accounted for 90 percent of all weekend moviegoing business, squeezing out what little competition remained.
Holding its own, however, was a re-released, extended version of the 1995 Stephen Chow comedy, A Chinese Odyssey Part 2: Cinderella (大话西游之大圣娶亲), which grossed RMB 96 million (USD 13.9 million).
Meanwhile, last weekend's champion, Ghost in the Shell fell off by a staggering 97 percent, grossing just RMB 4.5 million (USD 0.66 million). Paramount's global flop has now earned RMB 185 million (USD 26.9 million) in a disappointing Chinese release.
Furious 8 will run essentially unhindered until Disney/Marvel's The Guardians of the Galaxy, Vol. 2 opens Friday, May 5. It should easily win next weekend against Smurfs: The Lost Village, opening Friday.
Image: China Film Insider
Comments