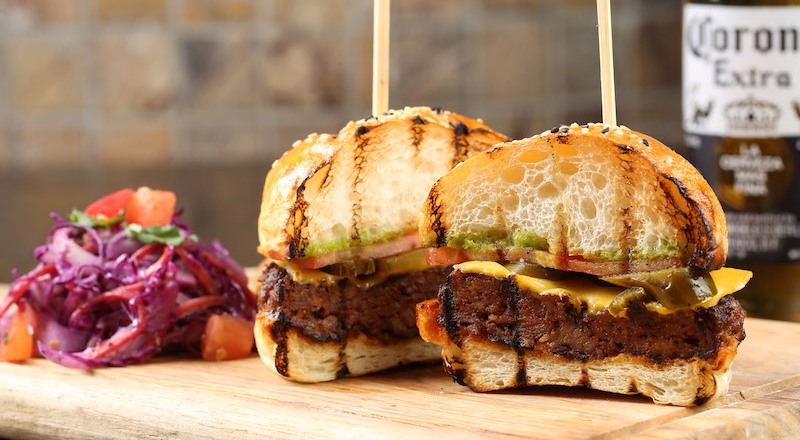 Burger Brief: Q Mex's New Chorizo Burger, and Better Yet, a New Venue in Xinyuan Li
Burger Brief takes a look at some of the attendees of the Beijinger's 2017 Burger Cup. With the grill warming up ahead of the 2017 Burger Cup's voting starting on May 22, the day after our May 20-21 Burger Fest, we ventured to Q Mex to try their chorizo burger and see what else they're up to over in Courtyard 4.
At last year's Burger Cup launch party, Q Mex was buzzing, boasting long queues in front of their booth each day of the event. Voters then named Q Mex as having Beijing's second best burger, losing only to Slow Boat Brewery.
This year, they're bringing a new burger into the mix, the above-pictured chorizo burger. The burger comes with a double-grilled beef chorizo patty, a grilled bun, fiery jalapeños, sliced tomato, mayo, and cilantro aioli. The sauce gives the burger a lightened taste, while the jalapeños add a nice kick. Instead of regular french fries, the burger is served alongside potato wedges and coleslaw.
The new burger is not the only happening at Courtyard 4's Q Mex, who are never satisfied to rest of their laurels. Just the opposite, in fact, as they have also announced that their taking operations to the next level with a brand new location over by Xinyuan Li, next to where Bottega will also be opening a new location.
The new space, which will go by the same name, will run a similar concept although they'll be adding some new sections to the menu focused more towards authentic Mexican food, rather than the Tex-Mex offerings of its Sanlitun sister. Don't worry though, Q Mex's most popular items will also be making the trip. And while the daily specials won't be transferred, we are assured that the new location won't go without the great value Q Mex deals we know and love (scroll down to 'current events at Q Mex' here).
Even more exciting, the new spot will boast a huge outdoor dining area, which is expected to open in the next 30 days, while the indoor area should be open much sooner, within 10-15 days, Chef Marcus Medina told us excitedly.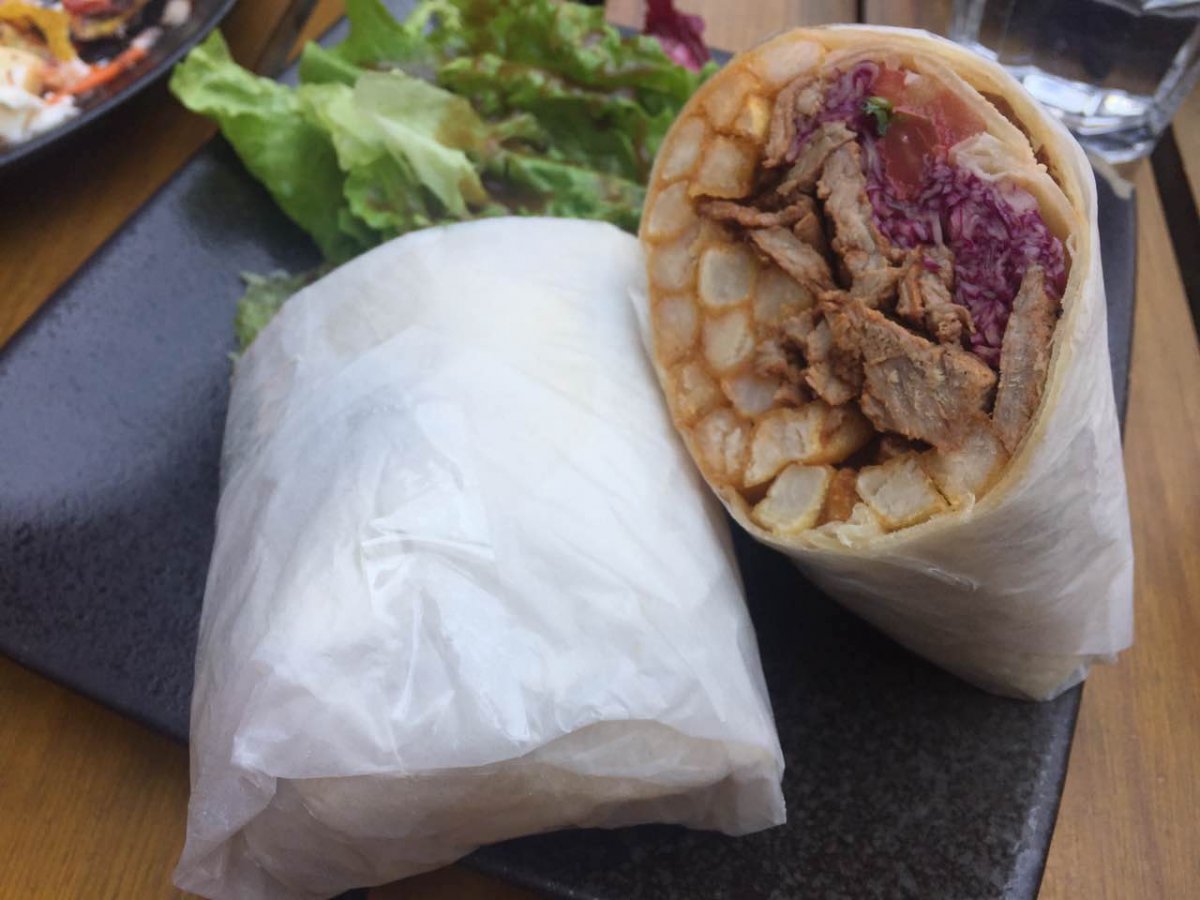 During our visit we were also able to try Q Mex's fry burrito, part of their spring menu, which we reviewed a couple months back. The tasty mix of red cabbage, tomatoes, pork, and crispy french fries made for a messy, but great combination that certainly doesn't leave much space for dessert.
For the duration of Burger Cup voting (which starts on May 22), Q Mex is inviting everyone to come and try what makes their burgers so great with a deal to buy two burgers for RMB 60 (choose between a classic single patty, a double cheeseburger, and the special chorizo burger). 
More stories by this author here.
Email: margauxschreurs@truerun.com
Instagram: s.xuagram
Photos: courtesy of Q Mex, Margaux Schreurs
Comments