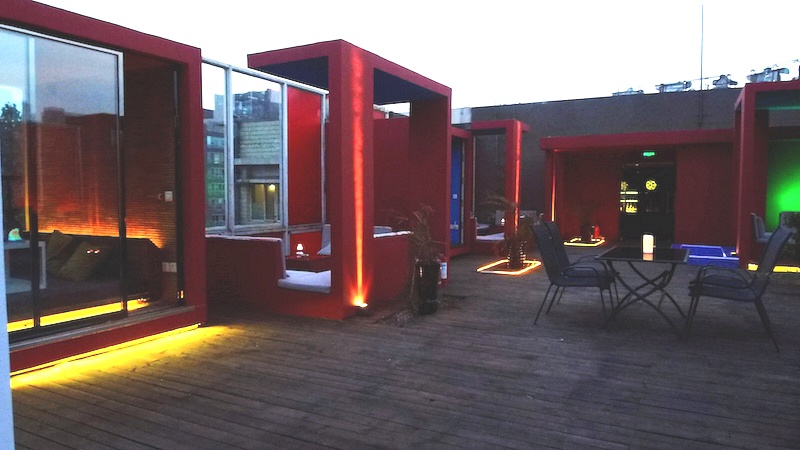 The View From Q Bar: Sanlitun South Stalwart Gets a Beautifully Revamped Rooftop, Slings Mouthwatering Margaritas
Known as one of the first cocktail bars to hit it big in Beijing outside of hotel venues, Sanlitun South's oft-overlooked Q Bar has recently undergone some changes, upgrading its rooftop and expanding its menu to offer a range of new margaritas. If that wasn't enough, they now also have a shockingly cheap happy hour, all of which makes it a prime spot for the warmer weather.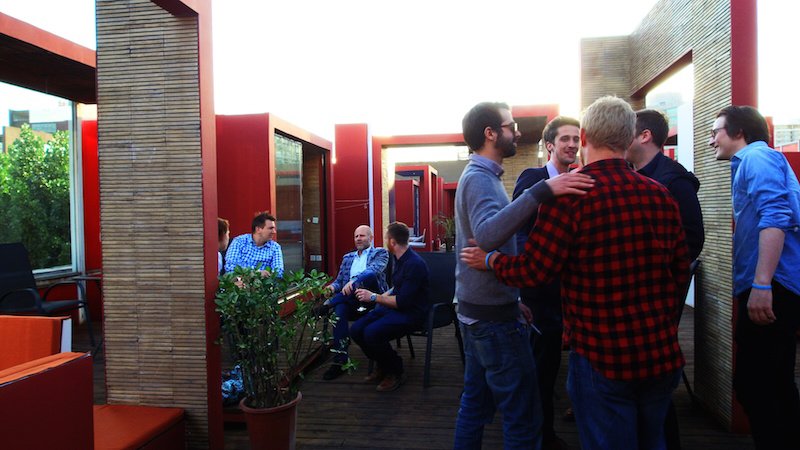 The roof's blocky, red partitians give guests intimate nooks to curl up and enjoy the view. At the second outdoor bar, co-founder George Zhou and his staff were busy serving chuan'r, flavored (RMB 60) and frozen (RMB 70) margaritas, and a range of wines, the latter selected by old pal and longtime F&B blogger Jim Boyce. Zhou says the wine list will focus predominantly on family-run wineries from the French province of Champagne, as well as Bordeaux and Chilean wines, all of which have direct representation by the owners' relatives, rather than impersonal generic suppliers.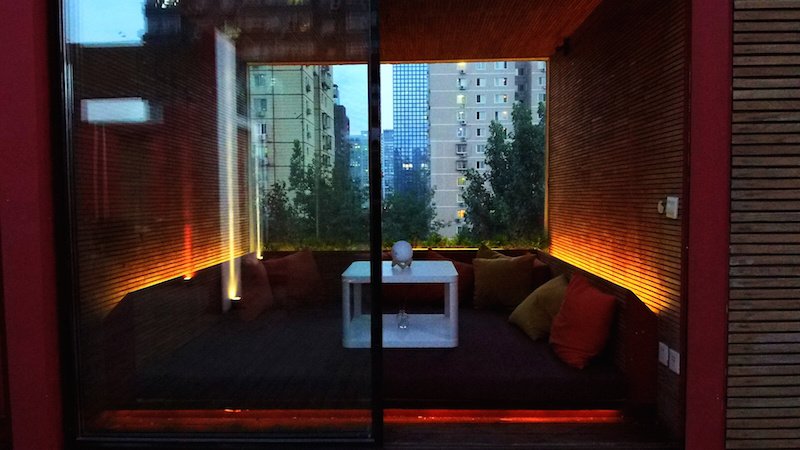 There's also plenty of refreshing cocktails on hand inside, the best of which may just be the Kiwi Special or Mango Mash (RMB 70 each), both of which are made with fresh fruit peeled and crushed on the spot. Then there's more standard cocktails like Moscow mules (RMB 50), gin and tonics (RMB 45), and black Russians (RMB 50). More tempting still: the bar's new daily 5-8pm happy hour, where martinis, margaritas, Manhattans, and other classic cocktails are a measly RMB 35, while mixers like whiskey cokes and gin and tonics are only RMB 25. None of it is as groundbreaking or creative as some of Sanlitun's newer (and more expensive) cocktail havens, but instead Q Bar strives for a more down to earth, relaxed vibe that won't bust your wallet.
Those attributes help Q Bar remain a mainstay for its hardcore clientele who look for unfussy, affordable fare, even as flashier newer cocktail bars have gone on to dominate the Sanlitun limelight in recent years. However, you could argue that Q Bar was instrumental in that sea change after its conception in 2006, winning numerous plaques at the Beijinger's bar and club awards in the ensuing years.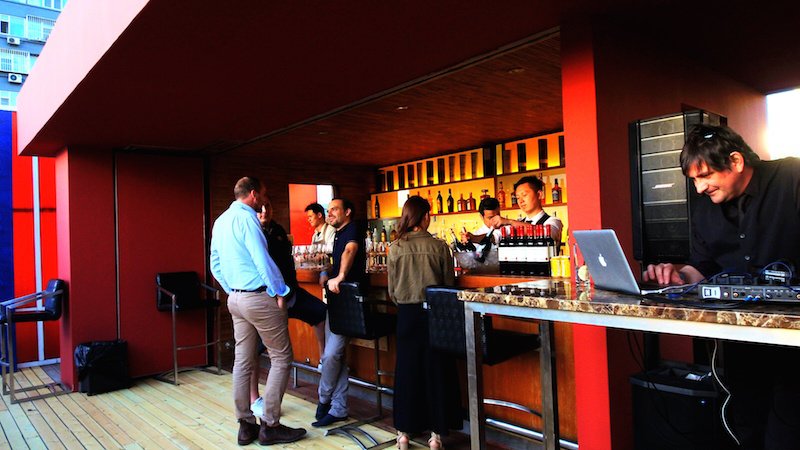 Zhou and co. closed the bar for a period in 2014 and, at the time, the Beijinger editor Steven Schwankert wrote about how "Q Bar's spot atop the Eastern Inn hotel south of Sanlitun Bar Street quickly earned a reputation for fine cocktails made with painstaking care," before adding that the venue was instrumental in classing up the capital's nightlife scene by helping it "transition from the early days of 10-kuai Beijing Beer drafts and glasses of vodka-Red Bull, to 50-kuai martinis."
Upon its reopening, management vowed to keep their drinks prices well south of RMB 100, which can't be said for most of Sanlitun's other cocktail bars, and in doing so hit upon an approach that sums up its demeanor – a deft mix that's not overly fancy, but armed with just enough class to hold its own in an increasingly saturated scene.
More stories by this author here.
Email: kylemullin@truerun.com
Twitter: @MulKyle
WeChat: 13263495040
Photos courtesy of Q Bar
Comments