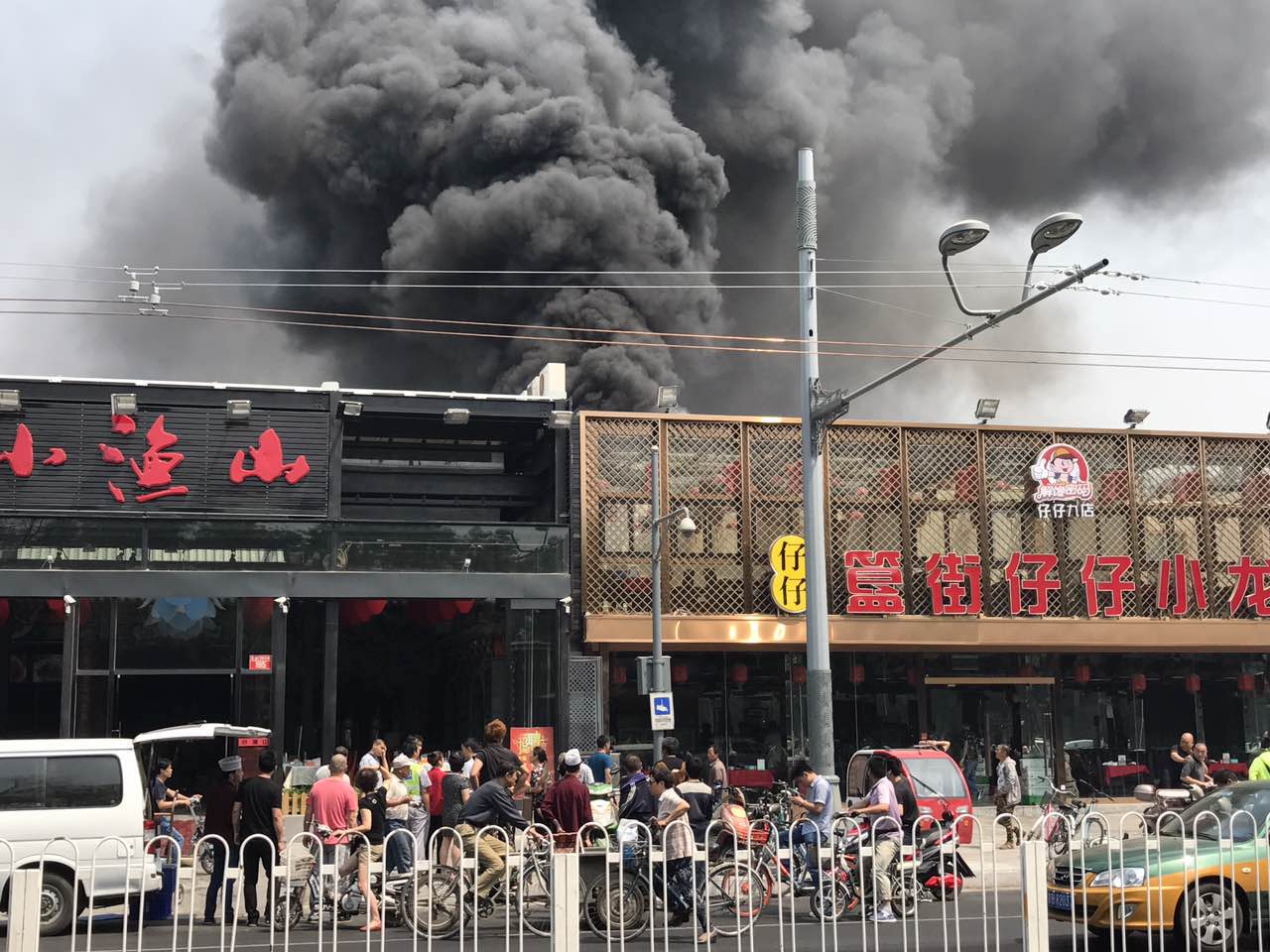 Mysterious Fire Burns Briefly on Guijie Only Days After Completion of the Street's Renovation
Earlier today, crowds gathered on Guijie as a massive plume of smoke erupted from the roof of one of the Zai Zai Crayfish (仔仔小龙虾) restaurants, creating a localized airpocalypse across much of the Lama Temple block.
The pictures were put on WeChat by longterm Beijing man-about-town Dominic Johnson-Hill of Plastered 8, but within the hour, no evidence of the fire could be seen at the location; the Beijinger arrived at the restaurant to find it closed but with no apparent signs of damage to either the interior or exterior. Inside the restaurant, tables set with shrink-wrapped cups, bowls, and plates appeared undisturbed by the fire.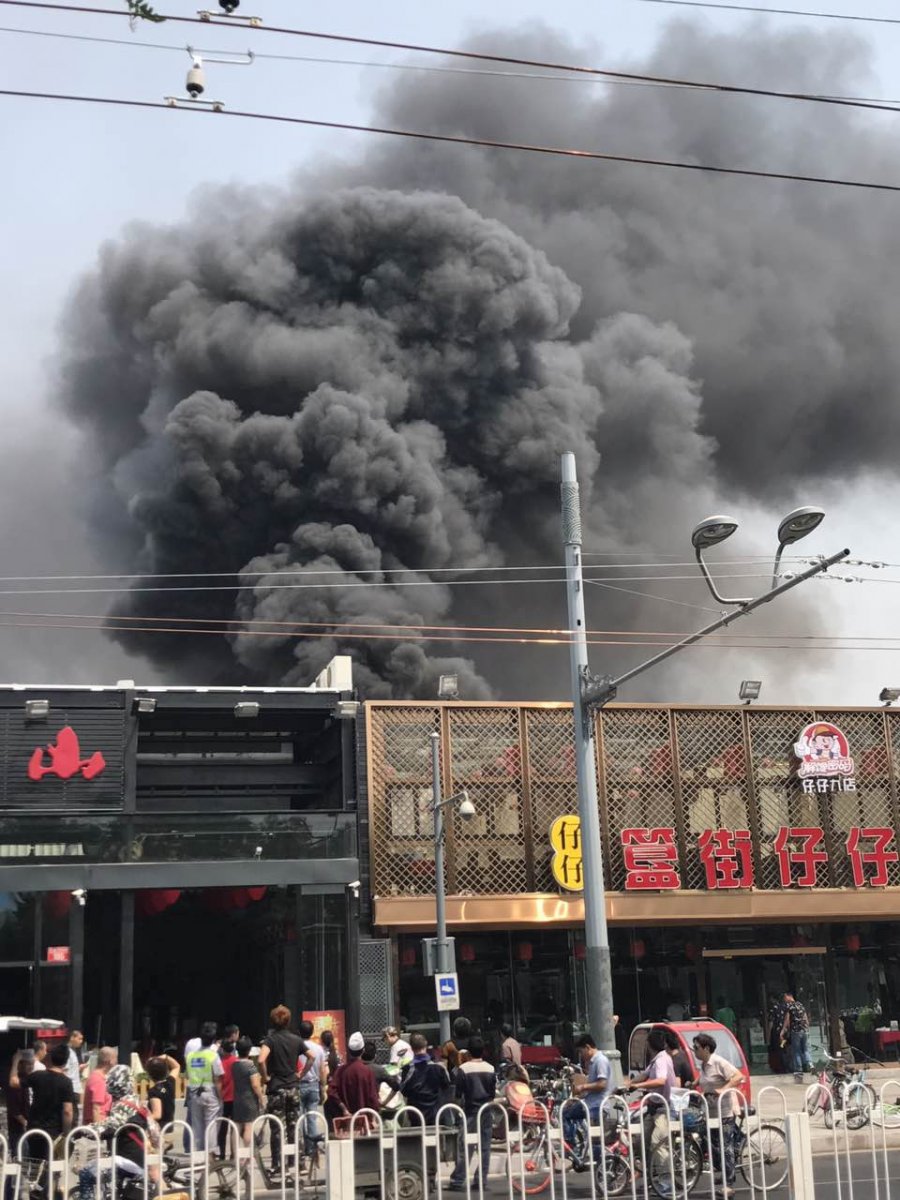 With no restaurant staff present, we asked staff at neighboring restaurants about the cause of the fire, as well as how it was contained, but were met with a uniform chorus of buzhidao's from the not very busy staff, who quickly removed themselves to continue not being busy elsewhere.
With no signs of smoke or water damage, no water on the street, and no willing witnesses, we can only assume the fire was quickly contained by restaurant staff under the supervision of at least one fire truck spotted at the scene. However, given that there was no water damage it is unclear whether their assistance was needed.
The fire comes only a week or so after the completion of the street's extensive renovation, which for the best part of a year has seen Guijie on varying levels of lockdown, veiled in a thick haze of dust and tarmac fumes. The Dongcheng authorities have since beautified the famous barbecue street, removing illegal structures and additions to buildings, and expanding the sidewalks. A gas pipeline has also been built under the road in order to eliminate restaurants' previous dependence on gas cylinders, and has taken a stricter approach to ensuring restaurants are adequately prepared to deal with a fire, an approach that is apparently working given that no remnants of the blaze remained upon our arrival.
It's not known how long it will take the restaurant to reopen. However, given that Zai Zai, along with Hua's Restaurant (花家怡园) and Huda (胡大), takes up about half the real estate on Guijie, it's expected that the impact on diners will be minimal.
Photos courtesy of Dominic Johnson-Hill
Comments