Hulking Tacos and Pulled Pork Nachos for Lunch and Dinner at Ron Mexico's New Location
The move of Ron Mexico to Jiaodaokou has not only allowed for an expanded space for more patrons to sit and hang out in, but also a larger kitchen for more food for said patrons to stuff in their greedy little faces. And that's what they'll be doing once the new menu of tacos, burritos, nachos, wraps, and salads goes live.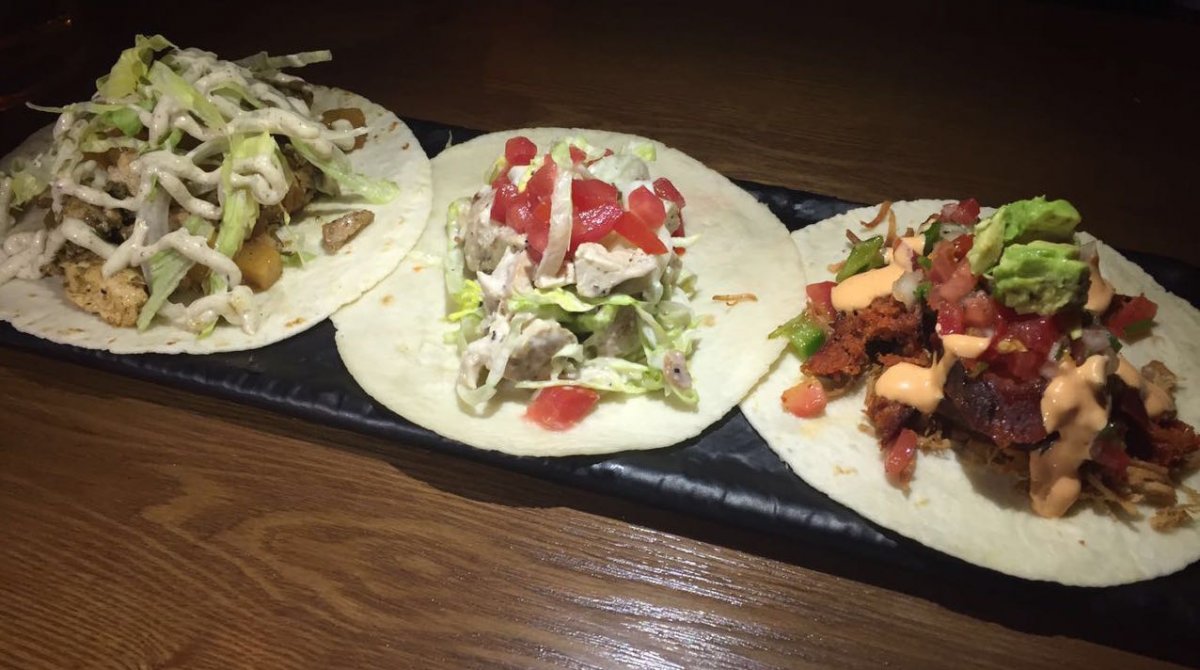 The fillings, of which we tried many, can come on top of nachos, or as the fillings in tacos, or as a burrito or wrap. We were impressed by the flavors on offer, as well as the generous servings; the tacos come so full that they barely close.
Favorites from the tacos (RMB 70 for a combination of three) include the Thai chicken (pictured middle top), which comes mixed with a delicious peanut sauce, and the Sichuan eggplant (pictured right top), with thin, battered, and fried slices of eggplant topped off with a truffle oil sauce and fresh coriander.
These and put Ron Mexico on the map for lunch and dinner, especially since the kitchen opens at 11am. Owner Adam Gottschalk described the new menu to us in his own words, saying that it was likely "something that's a little better than you were expecting." Except really, it was a lot better than just a little better.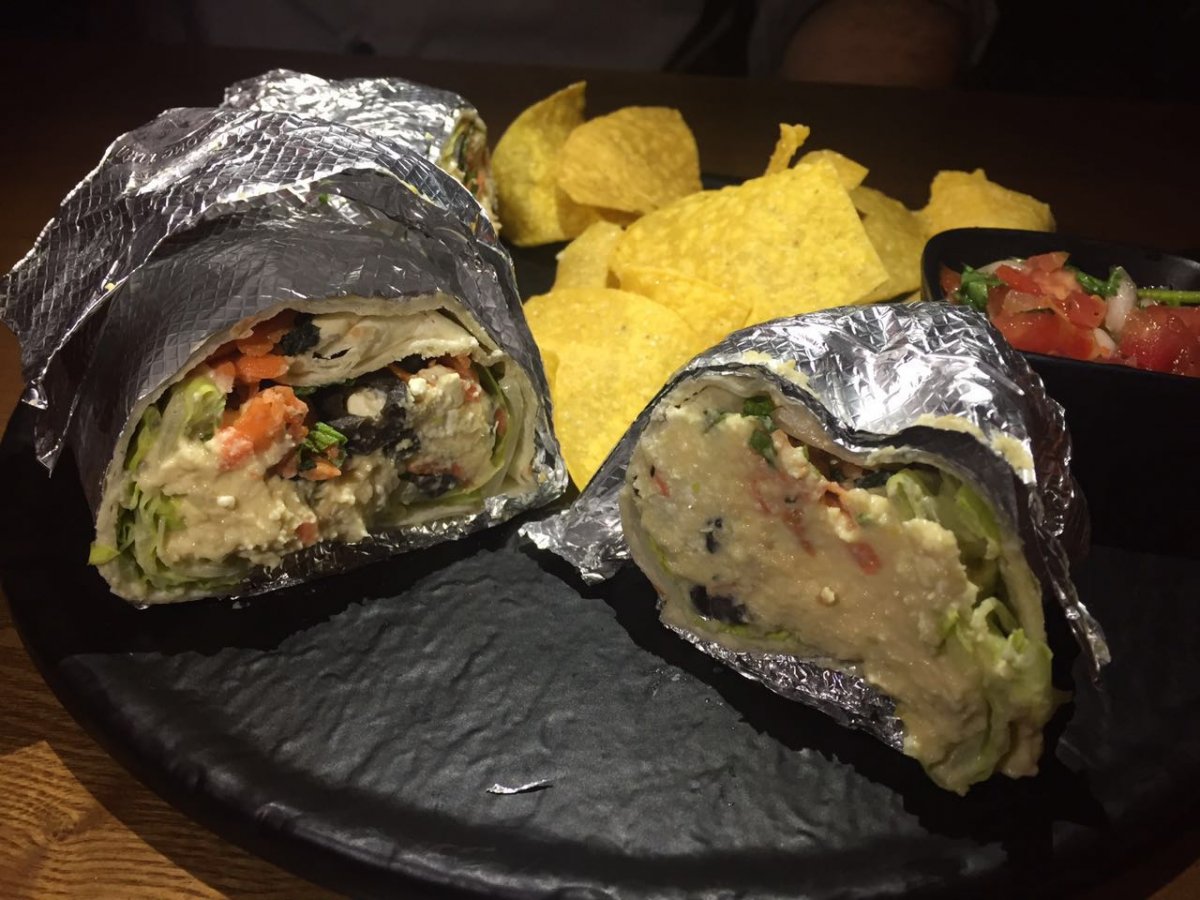 The hummus wrap (RMB 70), stuffed with lettuce, carrots, black olives, feta, and a side of salsa with chips, made for a much better vegetarian option that many sad-looking and sad-tasting hummus wraps we've had around town.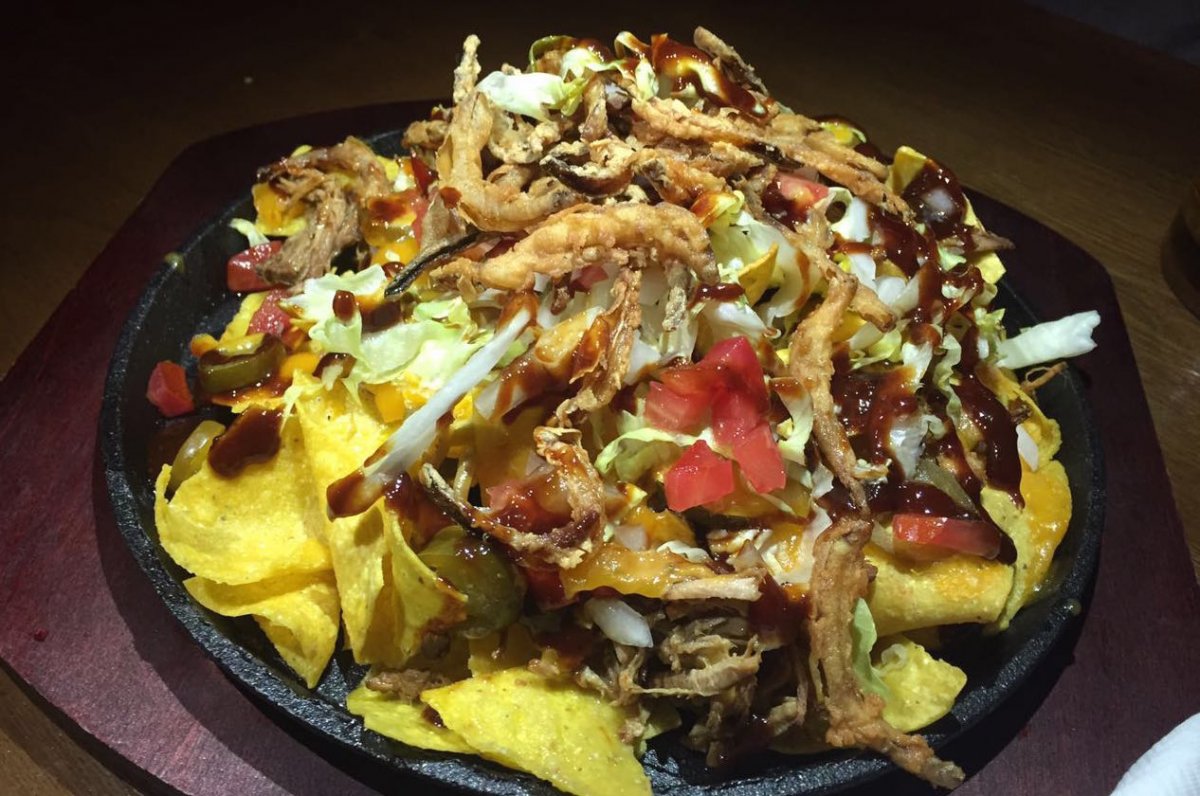 And after sinking a few drinks, we were ready to share our food with new friends, specifically the smoky and tender pulled pork barbecue nachos (RMB 70). The kitchen didn't skimp out on the toppings, which we ascertained by the fact that by end of gobbling up this mountain there were more toppings than nachos left on the plate; just the way we like it.
Even better, if you want to mark the beginning of your weekend with a taco frenzy, head over for taco happy hour all day ever Friday, bagging you a free taco with any alcoholic drink. Buy three drinks and you've basically got a free meal! Happy days.
More stories by this author here.
Email: margauxschreurs@truerun.com
Instagram: s.xuagram
Photos: Margaux Schreurs
Comments