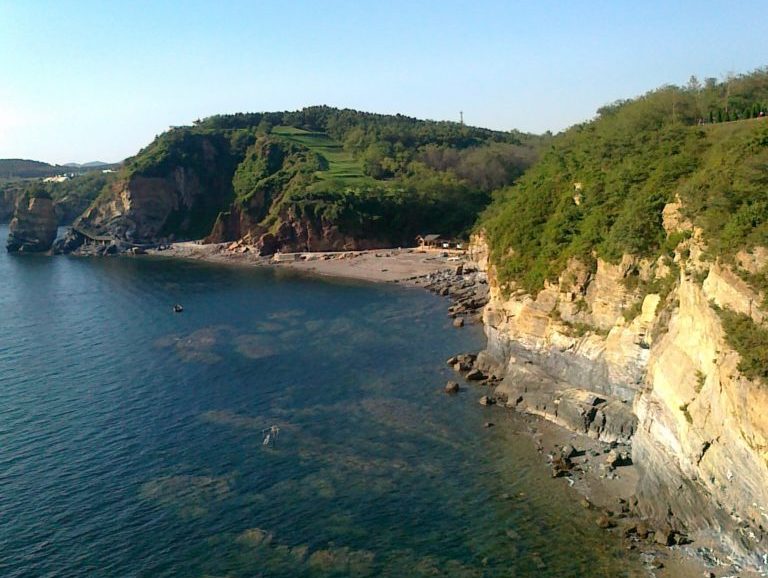 Explore These Chinese Cities From Beijing for Under RMB 300 a Plane Ticket
With June comes the mad scramble to figure out what in the hell you're going to do for a vacation this summer and what's even available now that you've once again left it till the last minute to escape the Beijing sweat oven. Well, we're not going to lie, these destinations may not be the most luxurious but they should succeed in providing a feeling of exoticism, and best yet, you can get to all of them for under RMB 600 (one way).
Under RMB 300
Luoyang, Henan
By the far the cheapest airfare we saw to another city in China, Luoyang is famous for its grottoes and caves (pictured above), and also has a smattering of museums and parks.
This fun three-bedroom Airbnb looks like an attraction in itself:
Qingdao and Weifang
Instead of breaking the bank to head to Sanya, make a shorter trip to Qingdao for some beach fun under the sun. Do your research though and make sure you're headed to a beach with proper facilities and clean water for a swim. Since everyone knows the old adage the more the merrier, check out this six-bedroom rental for 14 guests at RMB 3,500 a night with access to a pool. That averages RMB 250 per guest.
Alternatively, you could head to Weifang first for fun and then head to Qingdao as the cities are both under RMB 300 for airfare. Weifang is known as the City of Kites and holds an international kite festival every year.
Taiyuan, Shanxi
If visiting temples, Buddhas, parks, and mountains sounds like your idea of a trip, head to Taiyuan for somewhere with fewer crowds in the summer when compared to more popular destinations (for example Beijing's Tiananmen Square and Badaling).
While here you'll definitely want to stop by Pingyao Ancient City, a UNESCO Heritage site and still home to about 50,000 locals, but we can't promise there won't be tourists and crowds.
Shenyang
If you'd like to tick off the only other royal palace in China (other than the Forbidden City, of course) head to Shenyang this summer. There are also a few tombs to visit and explore as wel. As for accommodation, we're partial to this beautiful Airbnb in Shenyang for only RMB 300 a night.
Dalian
Also in Liaoning province, Dalian is a modern city nestled on a peninsula just west of Korea, and makes for beautiful coastal walks, man-made beachfronts, and mountains on the outskirts to scale.
Along with plenty of beautiful greenery, there are also tons of museums in Dalian, including a natural history museum and the chance to see a weird shell museum hosted inside of a hotel. Airbnbs are more pricey here than what we've seen elsewhere, but there were still a few deals under RMB 300.
If you're not keen on what we've rounded up here, no worries, below you'll find a few more cities you can head to that are still under RMB 600 for airfare and provide tons of fun options.
Under RMB 600
Wuhan
Baotou
Nancheng
Hefei
Shanghai
Xian
Hohhot
Changzhou
Ningbo
Linyi
Hong Kong
Xilinhot
Chifeng
Yinchuan
This article originally appeared on our sister site beijingkids.
Photos: Wikimedia Commons, Wikimedia Commons, Screenshot, Airbnb
Comments