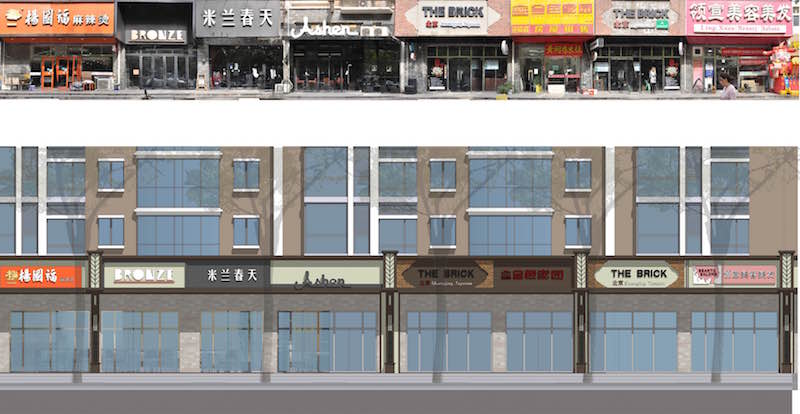 Shuangjing F&B Outlets Dodge a Bullet After Signs Are Torn Down, But Business is Still Going Strong
After months of rampant closures and renovations across the capital, we probably couldn't withstand much more bad news. Shuangjing locals were already bracing for the worst when the signage on Tianzhi Jiaozi started to be ripped down, boding poorly for many of the area's most popular mainstays.
READ: The Day After: Ramo, El Nido Open, But Fate of Others Unclear
And then, a surprising and happy (albeit very strange) plot twist: Lily's, The Brick, Charlie's, and other long-running establishments on the strip remained open and surfaced almost completely unchanged, except for plans to put new signage out front. A manager at one of the street's restaurants, who asked to remain anonymous, said local officials had come by to take down the signs, telling him beforehand: "in Shuangjing, the government plans to give all the signs a uniform appearance in an attempt to make them look better."
Gary, owner of a popular bar on the strip named The Brick (he asked us not to use his surname), said the Shuangjing neighborhood committee approached him about the changes on June 5, informing him that the businesses' street-facing visages needed to be changed because they were too uneven and unseemly in the eyes of officials. So far only a few signs have been taken down and no new ones have been put up yet. However, you can see the proposed result below (the top shows the street before, whereas the bottom is a computer-rendition of how the street will look after the modifications).
This sign switch-up is part of an ongoing municipal campaign to clean up Beijing's streets by enforcing regulations and making aesthetic alterations. The owners of these Tianzhi Jiaozi establishments are among the Beijing street-level businesses with the necessary paperwork to be fully legitimate. This means the Shuangjing strip's bars and restaurants will avoid the commerce-killing brick laying that has recently laid waste to so many other sidewalk businesses across town, which were sadly operating in more of a legal grey zone.
READ: Modernista, Mr Shi's, The Orchid Survive Baochao Hutong Renovations
Despite these Tianzhi Jiaozi businesses being safe from forced closure, the neighborhood committee told Gary and the other owners that it was necessary to spiff up the strip by making its businesses sport signs with similar backgrounds. Though they were allowed to retain their logos, the more consistent motif is meant to make the signage neat and tidy enough to satisfy officials.
Meanwhile, bars and restaurants in the Pingod International Art Plaza appear to remain unaffected. However, much more extensive sign removal has taken place at the nearby Langent International and Time International Gardens apartment complexes, leaving one to wonder about what sort of precedent is being set.
So while some Beijingers might gripe about the sameness of the signs, and how it kills local color, it's tough to deny that this result is far superior to a brick wall that bars you from entering.
Regardless, these changes mark just another brick in the wall of Beijing's ongoing street renovation saga.
More stories by this author here.
Email: kylemullin@truerun.com
Twitter: @MulKyle
WeChat: 13263495040
Photos courtesy of Gary (The Brick)
Comments