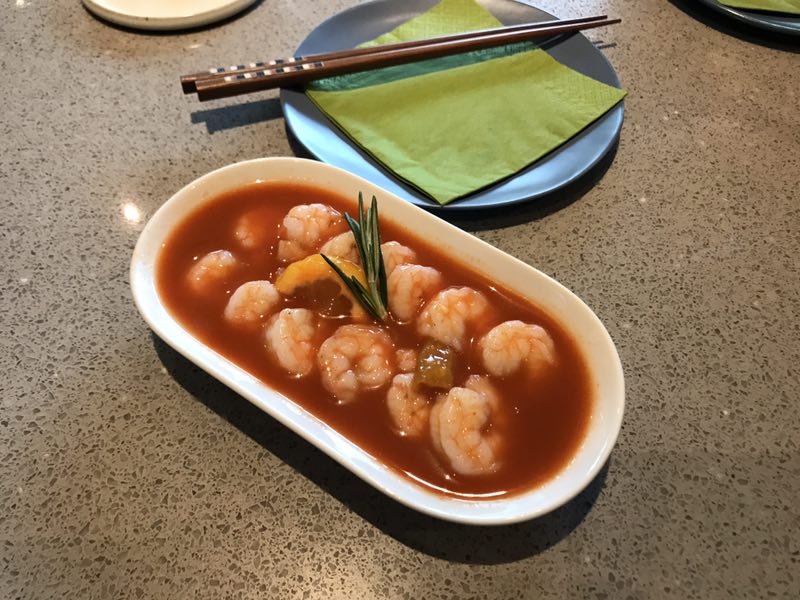 Posh Yunnan Dishes Served at Parkview Green Newbie Under Clouds
Yunnan Province doesn't exactly conjure images of slick, cosmopolitan trendiness; instead, most of us associate the southern locale with exotic fare and rustic charm. And yet Under Clouds counters those conventional notions, serving up a far more posh version of the cuisine than what's found at hutong mainstays like Little Yunnan or even more upscale alternatives like Sanlitun's In and Out or Middle 8th.
Yes, at first glance it was tough to tell that the recently opened Parkview Green restaurant was a Yunnanese joint, considering its picture windows, unremarkable modern tables and chairs, and none of the exotic lattice or homey vibes found at most such restaurants.
That's not necessarily a bad thing, in fact it's refreshing to see such an eatery go for a less on-the-nose approach. And when our first dish arrived it screamed all things Yunnan – peeled prawns in sour soup (pictured at top).
This is a staple Little Yunnan and numerous other restaurants striving for Dali or Kunming vibes make available for Beijing patrons. Under Cloud's take on this classic consisted of 16 cold half-mouthful-sized shrimps in a slender bowl, already completely shelled as the menu (which is written in both Chinese and English) promised, and boasting a firm texture with a slight fluffiness in the center. It was doused in a sour orange sauce that had a hint of a spicy aftertaste, all of which made it an excellent summer appetizer for seafood fans. However, the RMB 58 price of this small dish was on the steep side, considering there was only enough for two somewhat peckish patrons to share.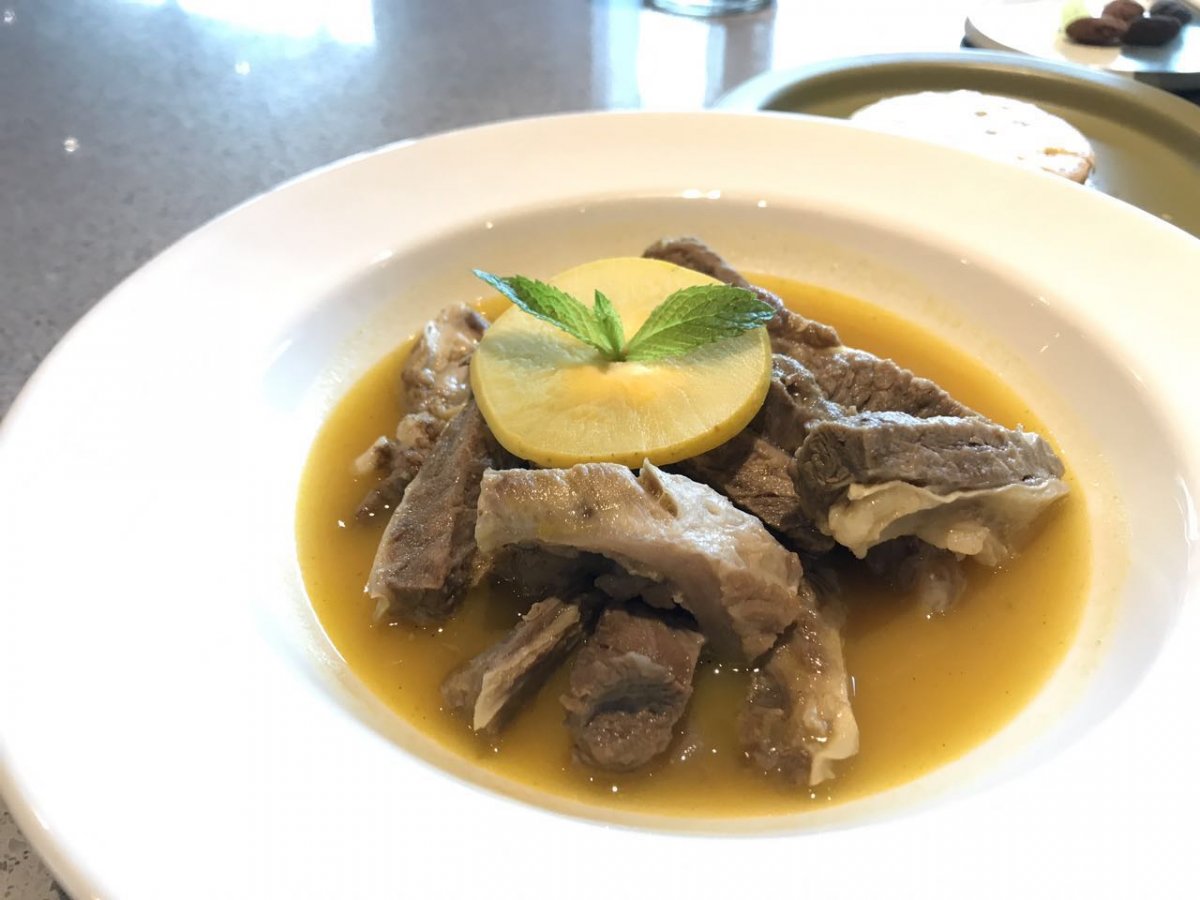 We followed that up with the less fulfilling, but nevertheless satisfying RMB 112 braised beef brisket. Like the prawns, it was served meat only and already had any inedible hard bite removed (though Chinese patrons might deem this to be phony, and prefer meat and prawns that aren't respectively deboned and peeled). The beef was juicy and had a fine, subtle layer of savory fat that added just enough variety to its texture. It made for a fine dish that unfortunately couldn't any remarkable features, going down our gullets and out of our minds without any lasting impression.
The amaranthus paniculatus with purple mushroom soup, for RMB 48, was more memorable, but sadly not for the right reasons. We basically ordered it out of curiosity for its bizarre name, and because the waiter recommended it as a good vegetable dish. It was leafy and juicy, and its mushroom sauce had a pointed tartness that tasted good enough. Unfortunately, that soup had a purplish hue that gave the dish a tacky, trying-too-hard look that bristled against the restaurant's smoothly cool decor and overall vibe.
Our palm-sized baked flour cake (RMB 18) was better, thanks to its flaky texture and the fruity jelly sweetness of its filling. The restaurant's best feature of all, surprisingly, may very well be its coffee – both the flatwhite and cappuccinos that we tried (RMB 35) had naturally textured sweetness that you can't help but stop and savor, without ever becoming overpoweringly sugary.
There's also several black and cold brewed Yunnan coffees that we'll definitely be coming back for. Those irresistible caffeine cups were also much more reasonably priced than the expertly prepared, but small portioned dishes, leading us to decide that this restaurant is a promising, uniquely urbane twist on Yunnan cuisine that's well suited for impressing friends you don't mind splurging on. However, Under Clouds is by no means the best Yunnan joint under the sun, especially given the more relaxed, reasonably priced, invitingly homey alternatives in Beijing's hutongs.
Under Clouds
Daily 11.30am-9.30pm. L1-29 Parkview Green. Dongdaqiao Lu, Chaoyang District (5690 7186)
半山腰:朝阳区东大桥路9号 侨福芳草地 L1-29
More stories by this author here.
Email: kylemullin@truerun.com
Twitter: @MulKyle
WeChat: 13263495040
Photos: Kyle Mullin
Comments