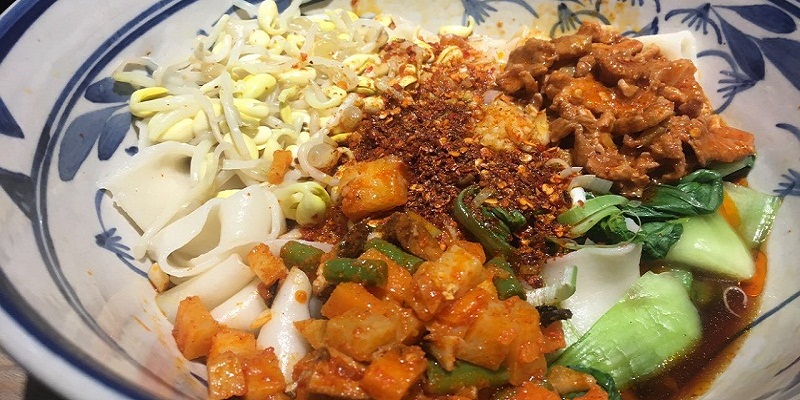 Love Live the Noodle!: The 4 Best Noodle Joints Near Xingfucun Following the Bricking "Renovations"
A lot of people were completely blindsided by the closing of some of our favorite restaurants on Xingfucun, and without going down the ground zero to investigate yourself, it can be hard to figure out where's still open. That's why we've done the ground work for you, compiling the best places to go get your noodle fix and mend your broken heart.
Some bad news first, one of our favorite noodle shops, Bei 27 Hao in Taikooli North, with its authentic Gansu homestyle saozi noodles (RMB 26) and Lanzhou niangpi (RMB 18) closed a month or so ago. It'll be hard to find equally satisfying noodles and tianpeizi, a type of red bean dessert, in Beijing. But there may be hope yet as we've heard that they'll be opening a store on the first floor of Nali Patio soon.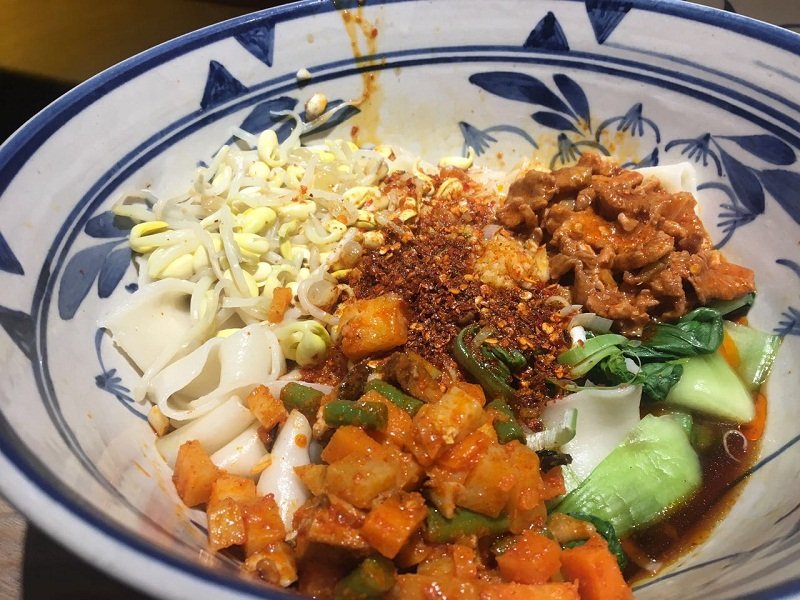 And now for the the good news: Ling'erjiu has opened a new restaurant opposite of their original location, just north of the Crib. Their new spot is double the size of the original, with space for more than 30 people to slurp hearty bowls of noodles in unison. Most importantly, they still have their addictive youpo mian (hot oil noodles, RMB 25), stacked with bean sprouts, potatoes, minced pork, carrots, and vegetables.
Ling'erjiu
Daily 11am-9pm. Xingfucun Zhonglu, 60m east of the traffic lights by the Holiday Inn Hotel, Chunxiu Lu, Chaoyang District (5715 2029)
朝阳区幸福村中路智选假日酒店红路灯往东60米路北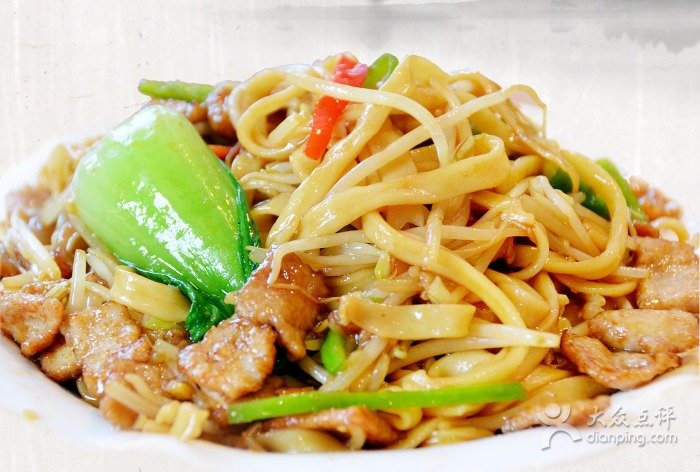 Mr. Shi's Dumpings at Xingfucun might be gone, but they have a noodle station inside the Crib on the first floor next to Pho3, with over a dozen of homestyle noodles (RMB 25-35) and family dishes (rmb 32-42), such as kungpao chicken, stewed potato with pork, and fried egg and tomato. We would say avoid the youpo mian, but do try the fried noodles.
Mr. Shi's Noodles
1/F, The Crib, 1 Gongti Beilu, Chaoyang District (138 1158 5324)
老石面馆:朝阳区工体北路1号院育膳房1层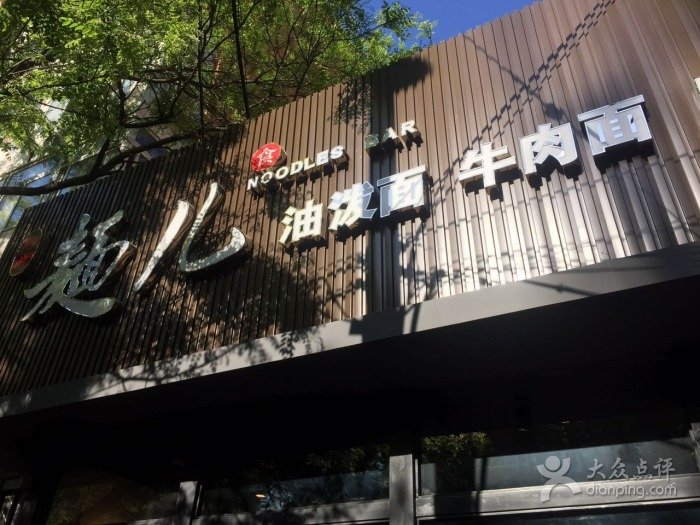 Mian'r Noodle Bar, a new noodle spot opposite the Crib, replacing what was once a greasy Chinese restaurant, now serves baozi, porridge, and local Beijing-style breakfasts in the morning. They also have a dozen types of noodles on the menu (RMB 18-68), making it a popular local draw throughout the day.
Mian'r Noodle Bar
Daily 9am-9pm. Bldg 9, 6 Gongti Beili, Chaoyang District (138 1111 9740)
面儿:朝阳区工体北里6号楼北侧9号楼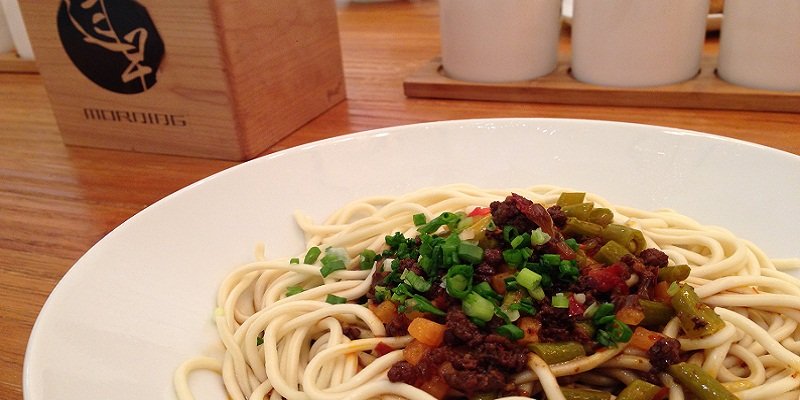 If you are willing to walk a little further north, Morning has moved to Chunxiu Lu on the first floor of the Red Hotel. Aside from their authentic Wuhan-style hot dry noodles (règānmiàn) for RMB 20-30, they also have filling and cheap renditions of seaweed with pork and mushroom rice patties (RMB 30), fried rice dough (RMB 15), rib soup (RMB 25), and eggnog (RMB 5).
Morning
Daily 11.30am-8.30pm. 1/F, 10 Chunxiu Lu, Dongcheng District
东城区春秀路10号1层
Long live the noodle!
More stories by this author here.
Email: tracywang@thebeijinger.com
Twitter: @flyingfigure
Instagram: @flyingfigure
Photos: Dianping, Tracy Wang
Comments